This is how I feel today: My husband got short-changed. I got short-changed. Yesterday was one of the most emotionally taxing days of my life. No joke.
My obgyn definitively said she believes I have PCOS (Polycystic Ovarian Syndrome). So disheartening. My symptoms are that I have irregular cycles that prevent me from ovulating or not ovulating often, and my lining measures thin. It was so hard to hear that. I broke down crying because I was just so overwhelmed and emotionally checked out. Not to mention the situation that had happened me right before I entered her office. Honestly, I really, really like my ob. She just politely gave me some tissue and said she understands how overwhelmed it feels. Luckily, my doctor was really pleased with my medication results so far and said she's very optimistic for us.
I had a regular cycle last month and according to an OPK, I ovulated. I did get a negative the next day, and then the day after, another positive. My doctor said she couldn't really explain that, but was excited I got a surge. She decided to not put me on a fertility drug yet, which would mean that we would have a chance of conceiving without the risk of multiples. It was a lot to take in… they weren't exactly the results I was hoping for, but I'd resigned myself to just take it one day at a time.
Yesterday was full of heightened emotions. When I entered the building, I ran into a girl I used to be friends with. She's pregnant. I live in a fairly large city. It's not small by any means. Of all the times/places, seriously. SERIOUSLY! She always made fun of people who were married and made fun of people with kids. And, even she's having a baby. I'm assuming the constant belittling of marriage and kids was just a facade, but still I digress.
It was very awkward as I was waiting for the elevator. To decrease the level of awkwardness, I asked how wedding planning was going, and she replied good. Then, she just blurted out that she was finding out the gender of her baby. I wanted to stab my eyeballs out right then and there. I think what irritated me the most was that I didn't ask about her baby. I didn't want to know. I didn't want to hear about it! Either A) she still reads my blog and said it out of spite or B) it was a mere coincidence. Either way, I felt the elevator couldn't come fast enough.
That is just an example of how infertility brings out the worst. It made me angry at another person's joy. Deep down, I am happy for her, as hard as it may seem. I think God puts things/people in your life for a reason, and for some reason, God feels she needs this baby. Still, that doesn't negate my own feelings.
Infertility makes you feel not worthy, it makes you feel sad, it makes you feel like God is punishing you, it makes you feel jealous, it makes you feel envious, it makes you feel mad, it makes you mad at God, and worst of all, it makes you feel broken. I have found lately that I have to do a lot of praying. I had to pray last night for God to forgive me for being so mad at my ex-friend, for being so mad at myself, for being mad at Him, for feeling sorry for myself, and to be able to accept that I cannot change things. I cannot not have PCOS. I truly am happy when I hear of my friends or "internet" friends getting pregnant. For me, it is what it is, and I will just keep trying. Because in all reality, what else can I do?
I have chosen to show the good and the bad on this blog. I am human; therefore, I err. Please don't judge me.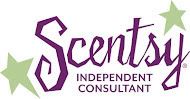 This is an article written by a member of the SheKnows Community. The SheKnows editorial team has not edited, vetted or endorsed the content of this post.
Want to join our amazing community and share your own story? Sign up here.