This article was written by a member of the SheKnows Community. It has not been edited, vetted or reviewed by our editorial staff, and any opinions expressed herein are the writer's own.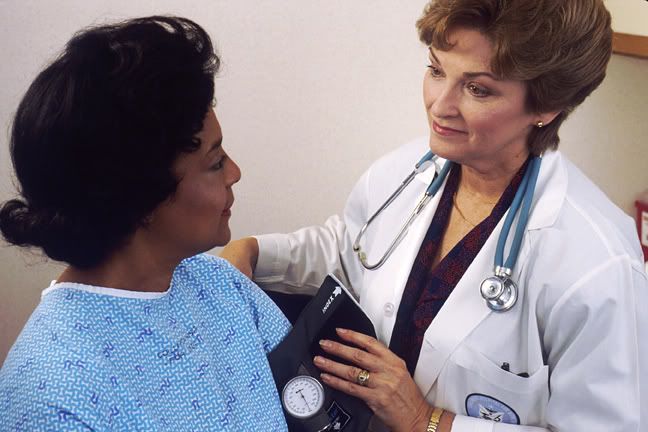 Last night I gave viewers a behind the scenes look at some of the innovations taking place at the Breast Health Center at El Camino Hospital. The facility is using state of the art Digital Mammography and MRI to detect breast cancers early, often before they can be felt.  Early detection is the key to successful treatments and a long life.
One of the other innovations that we discussed was the use of a risk assessment tool that helps women and their health care providers integrate their complete personal and family history to better understand if they are in a higher risk group, potentially needing more testing or surveillance.
There are genetic risk factors  associated with breast cancer.  One of the tests that may be offered to women at higher risk for breast cancer is the genetic test for the breast cancer genes.  Known as the BRCA 1 and 2, these are genes that have been identified as  increasing a woman's risk for both breast and ovarian cancer.
Having the test is simple and can be done 1 of 2 ways, either through a simple blood test, or by swishing mouthwash and then spitting it in a cup.  In both cases, the genetic material from the woman's cells are analyzed for the presence of the BRCA 1 or 2 genes or any of their common mutations.  The BRCA 1 and 2 genes are also associated with an increased risk of ovarian cancer. 
I've had the BRCA 1 & 2 testing, because my mom was a carrier.  I've recommended it to my patients and have discussed the results and options with other patients. Some have elected to have surgery on their breasts and/or ovaries to prevent cancer. Some have chosen to start taking medications that help decrease the risk of developing breast cancer. No matter what a woman's personal decision is, it's important that she get the information she needs to make the best choice for her health.
Make your Pinky Promise to have your Mammogram this year.  No matter where you live, make the Promise through this link and be entered to win an iPod shuffle!
Disclosure:  I work on the campus of El Camino Hospital in Mountain View, California. I've been having my own mammograms at their Breast Care Center for years and it's where I send my patients. I'm excited to be working with El Camino Hospital to share with you some of the inspiring programs they provide as part of their commitment To Do Whatever It Takes for patients. I'll be appearing on KPIX, CBS-5 every month with stories about the world class doctors, nurses and health professionals who are bringing innovation and caring to their patients.
Follow me on Twitter@NurseBarbDehn.