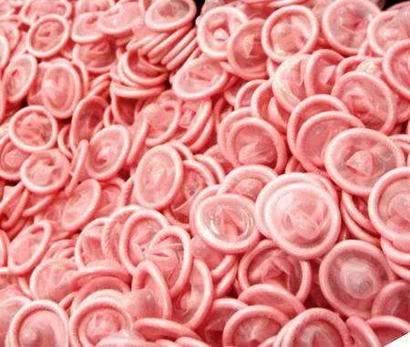 If I had a nickel for every time I heard that, I would be taking more vacations to tropical beaches! When I hear this, what I also understand is that the person wants to be tested for every sexually transmitted disease/infection (STD) ever known. By the time, the person comes in to see me, I can offer up a few tests that will help them know if they contracted an infection.
First, let's talk about what you should do immediately if the condom breaks?
Get up and get washed up – The sooner, the better, so that you can decrease the amount of secretions you're exposed to and the amount of time it's in contact with your skin, and
Get better condoms– And/or practice putting them on. It's vital to leave a little space at the tip, so that there's room for the ejaculate. To do this, simply hold the tip closed as it gets rolled down.
What are the STDs to Worry About?
Now, let's talk about what to ask for when you get tested for "Everything".
With over 6 million new infections of Human Papilloma Virus (HPV), which causes both genital warts and cervical cancer, and with over 1 million new infections with Herpes each year, these 2 viral STDs are high on the list. 
Gonorrhea & Chlamydia– Can be tested for by a urine test or on certain types of Pap Smears 
Herpes – Ask for a Type Specific Blood Test
HPV – Can be tested during a Pap Smear
Syphilis & HIV – A Blood Test, and
Hepatitis B & Hepatitis C – A Blood Test.
Is it Possible to Have 100% Safe Sex?
I wish that I could say Yes, but unfortunately, even if you wrap yourself up in Saran Wrap, anything can happen. Your best bet is to do everything possible to decrease the chances.
Use Condoms
Don't have sex with someone who you know is infected and hasn't received treatment, and
Get yourself and your partner tested before you have sex, so that you can know what you could be sharing besides a good time.
Follow me on Twitter@NurseBarbDehn.
This is an article written by a member of the SheKnows Community. The SheKnows editorial team has not edited, vetted or endorsed the content of this post.
Want to join our amazing community and share your own story? Sign up here.