This article was written by a member of the SheKnows Community. It has not been edited, vetted or reviewed by our editorial staff, and any opinions expressed herein are the writer's own.
For some time now, I have wanted to try zucchini spaghetti. It sounded so healthy, I couldn't help but be curious about how it would taste. So I sat down and researched the various tools to do this with and came across a wide variety of veggie spiralizers. There are all kinds from hand held to some that are larger, but are easier to use. I found out you can make zucchini spaghetti a number of ways. I chose to make my Zucchini Spaghetti with Olive Oil, Garlic, and Fresh Tomatoes with a veggie spiralizer I found at a local store by searching online.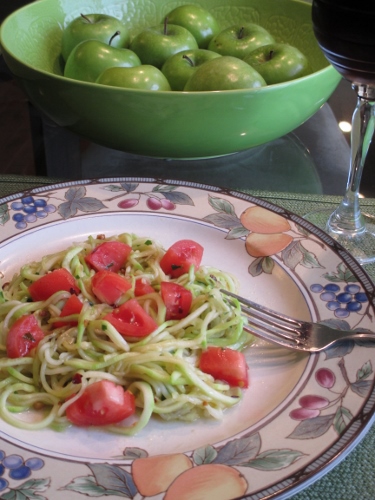 Image: Courtesy of Jodee Weiland
What I found out during my search was that you can prepare the zucchini with a julienne peeler, a mandoline with a julienne blade, or with a veggie spiralizer type product. 
Read more at Learn from yesterday, live for today...