https://askopinion.com/who-invented-pizza
This article was written by a member of the SheKnows Community. It has not been edited, vetted or reviewed by our editorial staff, and any opinions expressed herein are the writer's own.
The scintillating smell of pizza can get anyone drooling. It is the favorite food of the masses and while the world just gorges away on slices after slices of it, little does anyone ever wonder as to where did this heavenly dish originated from.
The  fresh out of the oven garlic smeared bread, melted cheese, sun dried tomatoes and whole lot of sizzling sauce has a history as appealing as the dish itself
History Behind Invention Of Pizza
No one knows where the word 'pizza' actually came from!. It means pie in Italian and could have originated from  Latin pix 'pitch' or Greek 'pitta.' Though it is often said that the history of pizza goes back to the ancient times, right when the great pyramid was being made. Did you know it was not just the Egyptians but the Middle East but the Greeks,  Armenians, Israelis, and even the Babylonians who had their own derivation of pizza?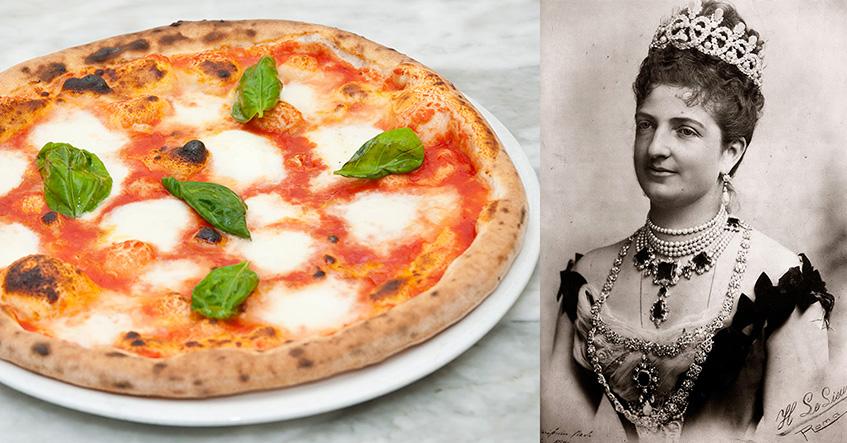 Origin Of Pizza
It was back in the year 1522 when tomatoes were brought back to Europe all the way from Peru. The poorer people of Naples initially thought the fruit to be poisonous but later consumed it by placing it over their yeast dough and giving birth to a crude form of pizza. These pizzas, born out of a pure fluke, became very popular as the poor workmen only had flour, olive oil, lard, cheese, and herbs to feed their families. Hence, Naples became the home of the present day pizza.
Dispute On The Origin Of Pizza
Now, while Naples proudly claims pizza to be theirs, a lot of people actually do not buy the story behind the origin of their favorite dish. According to them, pizza originated in a town which is the neighboring region of Lazio. The use of the word 'pizza' has been found in church records of Gaeta as part of a rental agreement that took place in the dark ages. 12 pizzas were to be given to the local bishop on Christmas Day and Easter as part of a payment. The text read "do duodecim pizzas".