This side dish has everything- this one is spicy, savory, healthy and flavorful! I really enjoyed finding another substitute for mashed potatoes, and this one is super easy! It saves perfectly in the fridge, and I had a few days worth of lunch leftovers.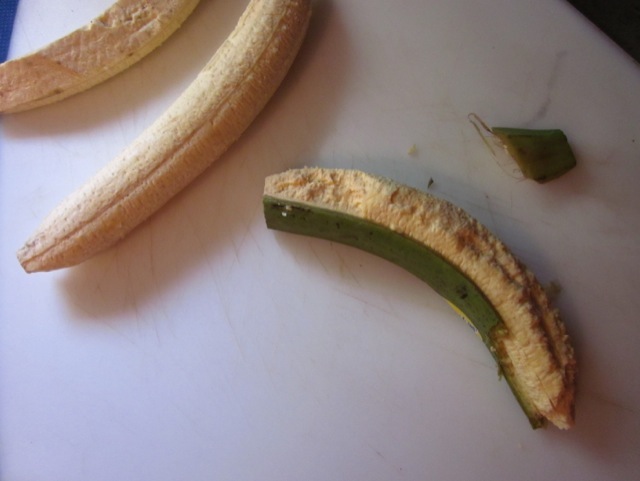 Ingredients
3 very green plantains
1/2 onion
Olive oil
2 cloves garlic
1 cup milk (I use whole, grass-fed)
2 tbsp butter (I use Kerrygold)
1 tsp truffle salt (I found mine at Palmetto Olive Oil, but if you can't find truffle salt, plain is just fine)
Fresh ground pepper
As always, I like to keep my dishes as "label-less" as possible.  Plantains don't peel as easy as bananas.  Sometimes it helps to soak them for a few minutes in salt water, then peel them.  I caramelized the onions for this side dish, and looking back, I would also add bacon.  Because, well-- everything is just better with bacon.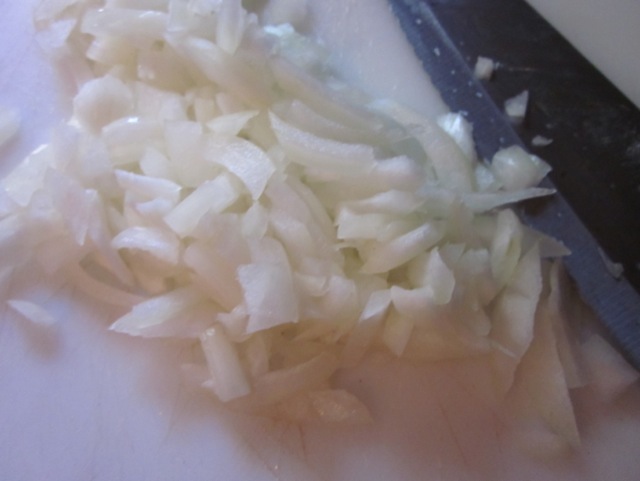 Sauté the onions and garlic in olive oil until the caramelize, which takes about 5 minutes.  I used an olive oil I bought from Palmetto Olive Oil called Baklouti Green Chili.  If you want to spice things up, any spicy olive oil will do.  Cook them until they turn soft and dark brown.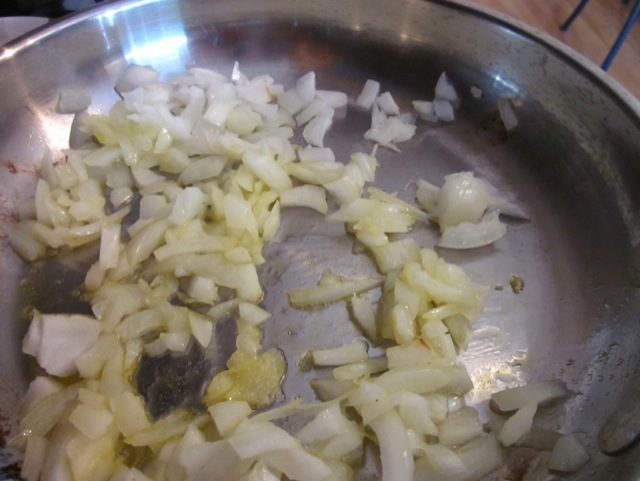 Peel the plantains and cut into small pieces so that they soften faster.  Bring the plantains to a boil, then down to a simmer until they soften and become "mashable", which is about 15 -20 minutes.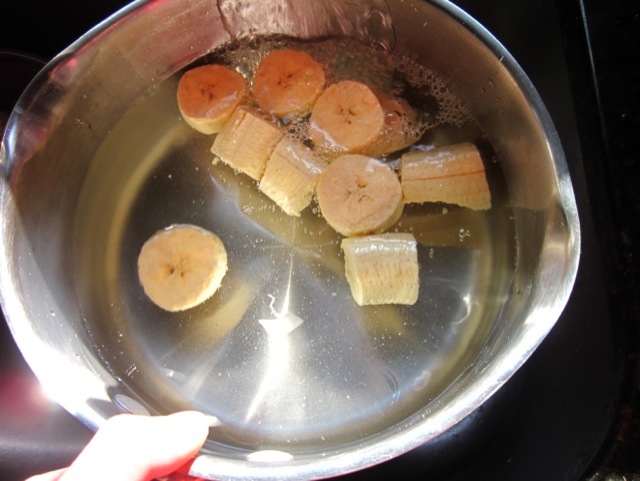 Put the softened plantains into a bowl along with the caramelized onions, milk, and butter.  Use a potato masher to combine all of the ingredients.
Sprinkle with a little truffle salt and black pepper.   Transfer to a serving bowl.  Voila!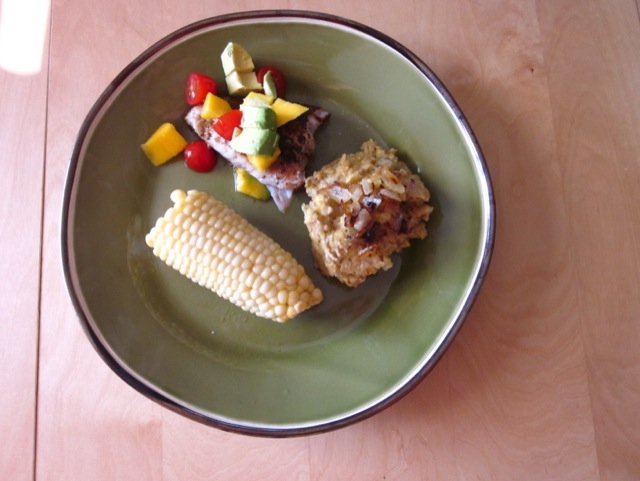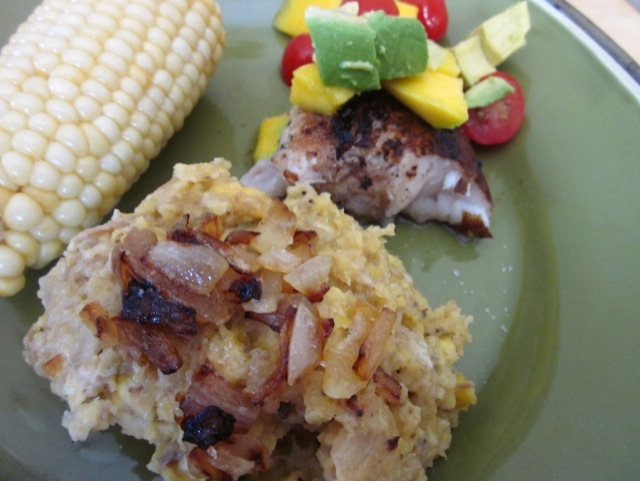 I served mine alongside blackened monkfish with mango salsa and fresh jersey corn.  Heaven in my mouth!
Have you ever tried plantains?
-Wendie Schneider RDN, MBA "The Pantry Doctor"
This is an article written by one of the incredible members of the SheKnows Community. The SheKnows editorial team has not edited, vetted or endorsed the content of this post.
Want to join our amazing community and share your own story? Sign up here.