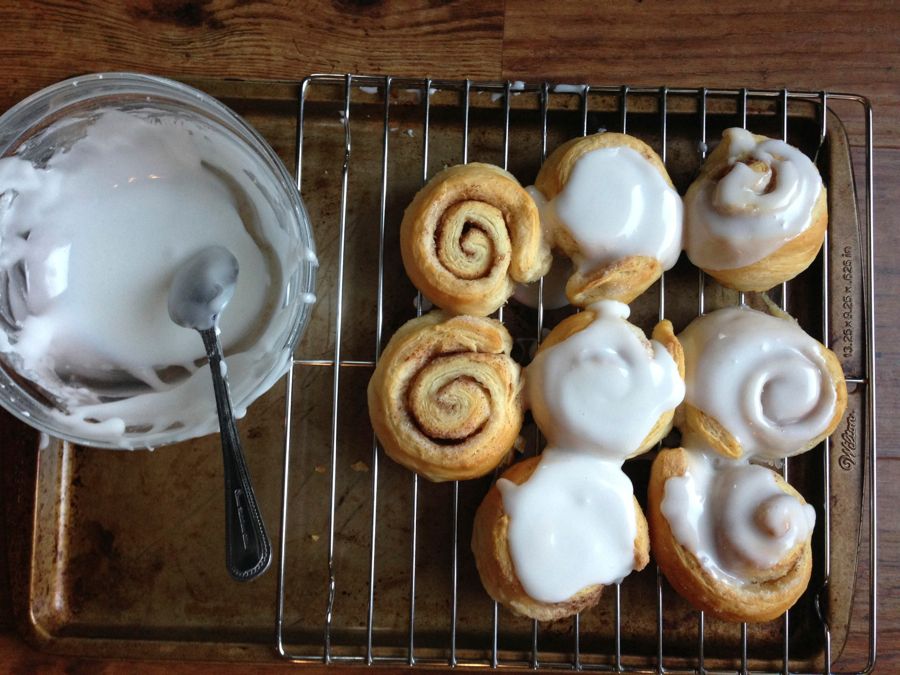 So, let's forget for a minute that we're all trying to be super healthy right now. These ridiculously easy cinnamon rolls are here because, well, there are some among us who just need to eat a sweet treat.
Normally, I would be pretty averse to cooking with prepared foods like puff pastry because I like to know exactly what I'm cooking with. I whipped up these stupidly easy cinnamon rolls when a friend asked for the absolute easiest dessert to bring to a party, something simpler than the simplest thing on this site.
Here's what I came up with: Cinnamon-Sugar Crescent Rolls. Inspired by both cinnamon toast and holiday butter crescents, these cinnamon rolls are sure to give you that warm, sugared feeling. Tip: Eat them as soon as possible, they don't improve with age!
Click here for the recipe!
Keep eating!!
xo Randle
Randle is a food writer, photographer, restaurant owner, dog lover and general basket case in Central Texas. Check out her food and recipes at CrandleCakes.com.
This is an article written by a member of the SheKnows Community. The SheKnows editorial team has not edited, vetted or endorsed the content of this post.
Want to join our amazing community and share your own story? Sign up here.