In getting ready for summer, I've been playing around with different ideas for frozen yogurt. Today I decided to try Scrumptious Strawberry Banana Nonfat Frozen Yogurt. I love strawberry banana yogurt, so why not strawberry banana frozen yogurt. I knew it would probably need some extra sugar, but not that much more. When all was said and done, my Scrumptious Strawberry Banana Nonfat Frozen Yogurt turned out delicious and refreshing!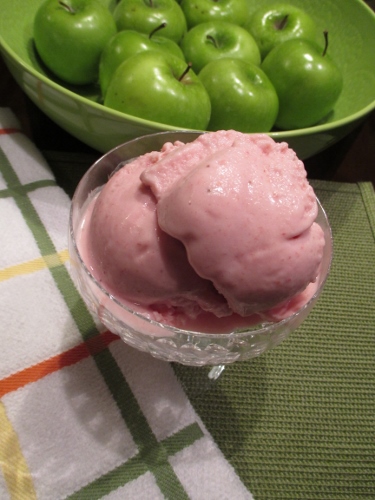 Image:  Courtesy of Jodee Weiland
In this recipe I added just a little more sugar, since I thought the addition of banana might need it. I think the adjustment was well worth it. 
Read more at Learn from yesterday, live for today...
This is an article written by a member of the SheKnows Community. The SheKnows editorial team has not edited, vetted or endorsed the content of this post.
Want to join our amazing community and share your own story? Sign up here.