Oreo balls are probably my favorite and easiest recipe to make for a holiday dessert! They are quick, simple, addictive, and it only takes three ingredients!
What you will need:
one package of Oreos
one 8 oz. package of cream cheese
chocolate almond bark for melting
Step 1: Crush your Oreos very finely. We like to put the Oreos in a huge ZipLock bag and pound them into tiny pieces. (Charlie loves this step!) It's also really handy to put them into your blender and crush them, but pounding them is a good way to relieve some of that holiday stress! ;)
Step 2: Soften the cream cheese. I just put it in the microwave for about 30 seconds.
Step 3: Mix the crushed Oreo mixture with the softened cream cheese. Don't be afraid to mix with your hands, it's easier!
Step 4: Roll the Oreo/cream cheese mixture into tablespoon size balls.
Step 5: Melt the almond bark. I just microwave it. Dip the balls into the melted chocolate so they are covered. <-- before I dip the balls I let them chill in the fridge or even freezer for awhile. It helps to set them up so they don't fall apart in the melted chocolate.
Step 6: After you get the Oreo balls completely covered in the melted almond bark, set them on parchment paper to cool. After they are cooled I like to store mine in the fridge so they don't melt.
These are sooooo good! :)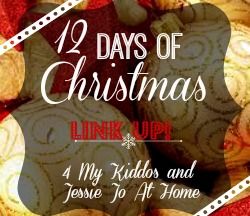 This is an article written by a member of the SheKnows Community. The SheKnows editorial team has not edited, vetted or endorsed the content of this post.
Want to join our amazing community and share your own story? Sign up here.