My favorite pressure cooker cookbooks + A Jackfruit and Sweet Potato Enchiladas Recipe
On Christmas Eve, in anticipation of Santa gifting you a pressure cooker, I shared my pressure cooker recipes with you.  So many of you did, in fact, get pressure cookers. YAY!  I've received several emails and lots of messages on Twitter and Facebook,asking questions about how to cook beans and grains and requesting recipe suggestions. It seems like a good time to share my three favorite pressure cooker cookbooks with you.
Great Vegetarian Cooking Under Pressure by Lorna Sass is the book that I ordered at the exact same time that I ordered my first pressure cooker. I called it my bible.  It has cooking time guides for beans, grains and vegetables.  It also has incredible recipes. One of my favorites is Lorna's Split Pea Soup with Herbes de Provence  - just six minutes at pressure and voila!
Once I became obsessed with pressure cooking I started following Jill Nussinow – The Veggie Queen.  She makes my pressure cooker devotion look normal.  I use her book The New Fast Food: The Veggie Queen Pressure Cooks Whole Food Meals in Less than 30 Minutes faithfully (there is a digital version of the book, too).  I started pressure cooking tempeh after reading Jill's blog and books.
As you long-time readers know, it didn't take long for me to start developing my own pressure cooker recipes (I have a good number featured in Vegan for Her: The Women's Guide to Being Healthy and Fit on a Plant-Based Diet - by Virginia Messina and me –  due out next summer!).  Laura D.A. Pazzaglia and I became blog/internet friends over our pressure cooking passion.  Though Laura's website Hip Pressure Cooking isn't vegan or vegetarian, many of her recipes are.  She invited me to be a part of her new cookbook The Everything Healthy Pressure Cooker Cookbook,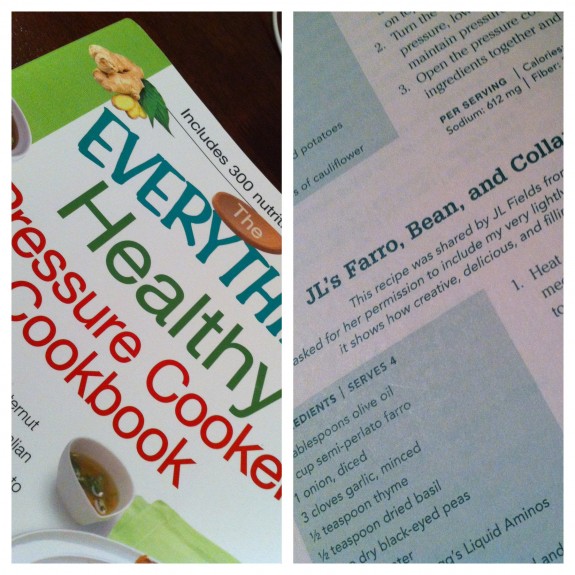 which was a real thrill!  Though not a vegetarian cookbook, check out all of the vegan recipes: [click to continue for the Jackfruit and Sweet Potato Enchiladas recipe!…]
JL Fields, a vegan lifestyle coach, writes the blog JL goes Vegan and writes/edits the community blog Stop Chasing Skinny.
This is an article written by one of the incredible members of the SheKnows Community. The SheKnows editorial team has not edited, vetted or endorsed the content of this post.
Want to join our amazing community and share your own story? Sign up here.