This article was written by a member of the SheKnows Community. It has not been edited, vetted or reviewed by our editorial staff, and any opinions expressed herein are the writer's own.
I love the idea of cole slaw, but I'm not a big fan of using mayonnaise. I prefer a healthier version of cole slaw with great flavor that will make it more than just a side dish. I want it to delight my taste buds. Believe me when I say, this Light and Easy Honey Lime Cole Slaw will make even the most doubtful cole slaw eater a believer. It's full of flavor that will keep you heart healthy and happy!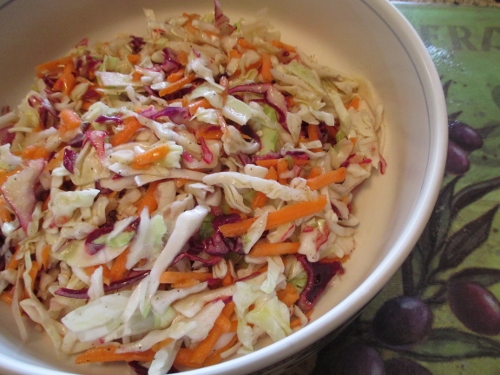 Image:  Courtesy of Jodee Weiland
Don't get me wrong, there are times when I will use mayo, but this is just not one of those times. In my cole slaw, I prefer a vinegar base with extra virgin olive oil, but to add sweetness and some zest, I add honey and fresh lime juice.
Read more at Learn from yesterday, live for today...