When my children were young, the time came when I wanted to introduce them to fish. I chose orange roughy because it's a white fish with a very mild flavor that can be seasoned to taste. Once I chose the fish I would use, I decided to broil it with lemon, butter, and seasonings. That's when I first made my Lemon Butter Orange Roughy. Years later, I added my father's spicy lemon cabbage recipe to the meal and from then on, it became my delicious Lemon Butter Orange Roughy with Spicy Lemon Cabbage!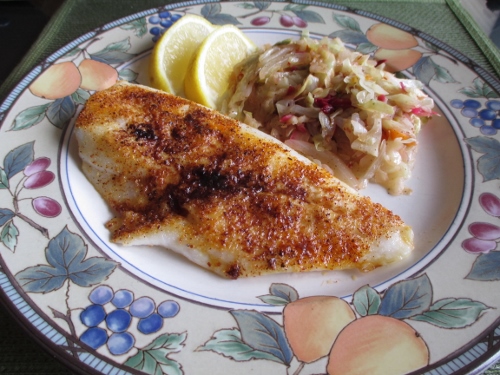 Image:  Courtesy of Jodee Weiland
Broiling any fish isn't rocket science, and most people know how to do this. The part that makes any fish a delicious meal is what seasonings you choose to add to the fish.
Read more at Learn from yesterday, live for today...
This is an article written by a member of the SheKnows Community. The SheKnows editorial team has not edited, vetted or endorsed the content of this post.
Want to join our amazing community and share your own story? Sign up here.