This article was written by a member of the SheKnows Community. It has not been edited, vetted or reviewed by our editorial staff, and any opinions expressed herein are the writer's own.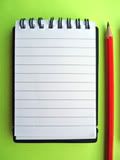 Food bloggers are an experienced bunch. When we share a tip, readers take note. We're a curious bunch, too. We try new products, we test old techniques. And when we discover something new, we share it. Here are some recent kitchen tips from food bloggers -- little one-offs that just might change your life. Get out your notebooks, charge up De.licio.us. It's time to study up.
TOOL TIPS & TECHNIQUE TIPS
Joy the Baker ~ After investing in a standing mixer, stainless steel mixing bowls, a cast-iron skillet, good measuring cups and silicone spatulas, how to spend just $10 for a favorite kitchen tool that will last a lifetime
Baker's Banter ~ tips for making pie crust from the King Arthur blog, including why a spoonula, a waterbottle and parchment will help
Brownie Points ~ how to warm plates without heating up the oven (why do we warm plates? so the food stays hot!)
Buttermilk Clouds ~ the handy tools for making no-cook strawberry jam for the freezer
RECIPES from SCRATCH
The Homesick Texan ~ how to make chile con queso without Velveeta and Rotel
Desert Candy ~ how to make homemade labne, an extra-thick yogurt that's a Middle Eastern staple (no cooking required)
Talk of Tomatoes ~ how to make your own homemade spice mix for chicken, omelettes, vegetables, more
INGREDIENT TIPS
Pinch My Salt ~ the best brand of whole wheat pasta
101 Cookbooks ~ the grain that cooks in just a few minutes
Kalofagas ~ why we should buy blocks of feta not 'crumbled' feta
LISTS of TIPS
The Humble Housewife ~ Ten Tips for a Tasty Efficient Kitchen
The Perfect Pantry ~ Top Ten Pantry Items
JUST for FUN
My Own Sweet Thyme ~ An Insider's Guide to Mint Juleps, the southern tradition
Bistro 613 ~ when life give you lemons, make lemon fish
YOUR TIPS
Do you have a food-related tip to share? Leave a comment! If you're a blogger, leave a comment with a link to a post with more information about your tip. Be sure to use good anchor text - it helps with SEO and helps readers know what to expect, too.
BlogHer food editor Alanna Kellogg shared a great tip this week, how to cook artichokes in the microwave.