This article was written by a member of the SheKnows Community. It has not been edited, vetted or reviewed by our editorial staff, and any opinions expressed herein are the writer's own.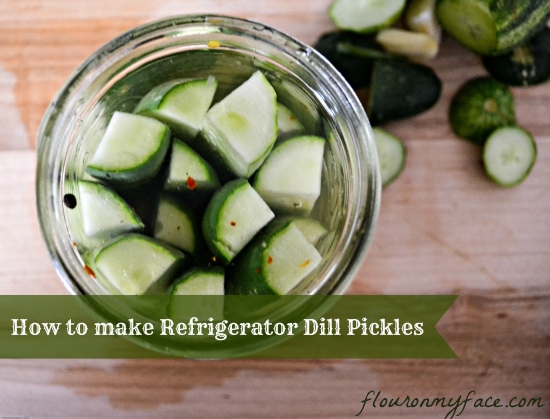 Have you ever wanted to make pickles? Well this pickle recipe is so easy to make anyone can make it and you don't need a bunch of canning equipment to do it. As long as you've got a jar with a tight fitting lid, small cucumbers,garlic and some spices you can make these easy to make and delicious to eat Refrigerator Garlic Dill Pickles. 
  Head over to Flour On My Face for the full recipe and instructions on making these Easy Refrigerator Dill Pickles.  
Arlene @flouronmyface.com