This impressive salmon dish with a fennel and white bean mash ticks all the boxes. Quick and easy, affordable, nutritious and suitable to most diets, but most of all, delicious, and just a bit different.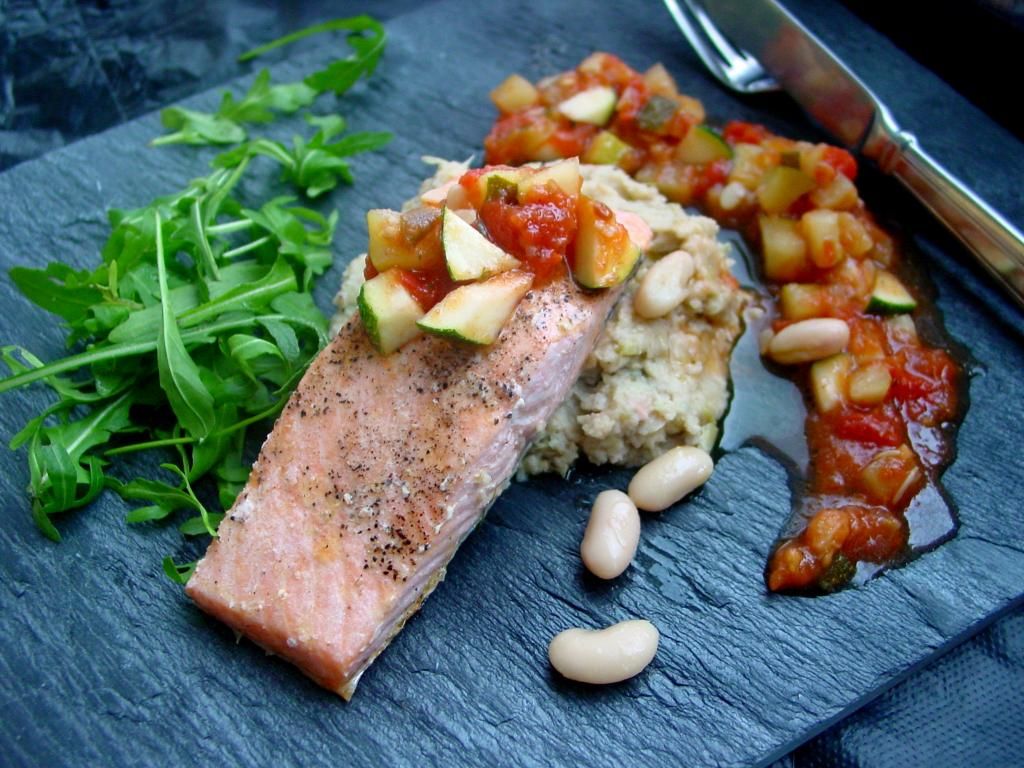 Apart from the price tag, what often frustrates me about restaurant cuisine are chefs' complete neglect for nutritional standards. I'm not talking about low-fat ingredients, which in my opinion often compromise taste and texture, and are proven not to increase weight loss. I'm talking about vegetables. It's almost taboo for any one dish to exceed 1 of your 5-a-day. Despite the technical finesse and exceptional flavour palate exercised by professionals, the square inch on the plate which they assign to vegetables causes me to infer that chefs believe nutrition compromises taste. 
Well, that is simply not true, and won't be happening here anytime soon. This grilled salmon recipe is not only contains at least 2 of your 5 a day, but also happens to be gluten-, grain-, lactose- and sugar-free.
For their nutritional value and their rising popularity as an alternative to potatoes for mash, I use canned cannellini beans here (haricot are also fine). Using canned white beans speeds up the time it takes to make this dish. White beans are such a versatile ingredient, and this mash would work well with other types of meat.
I needed to use up a tired looking zucchini/courgette and some tomatoes, so made a tangy vinaigrette, which is needed to cut through the richness of the salmon.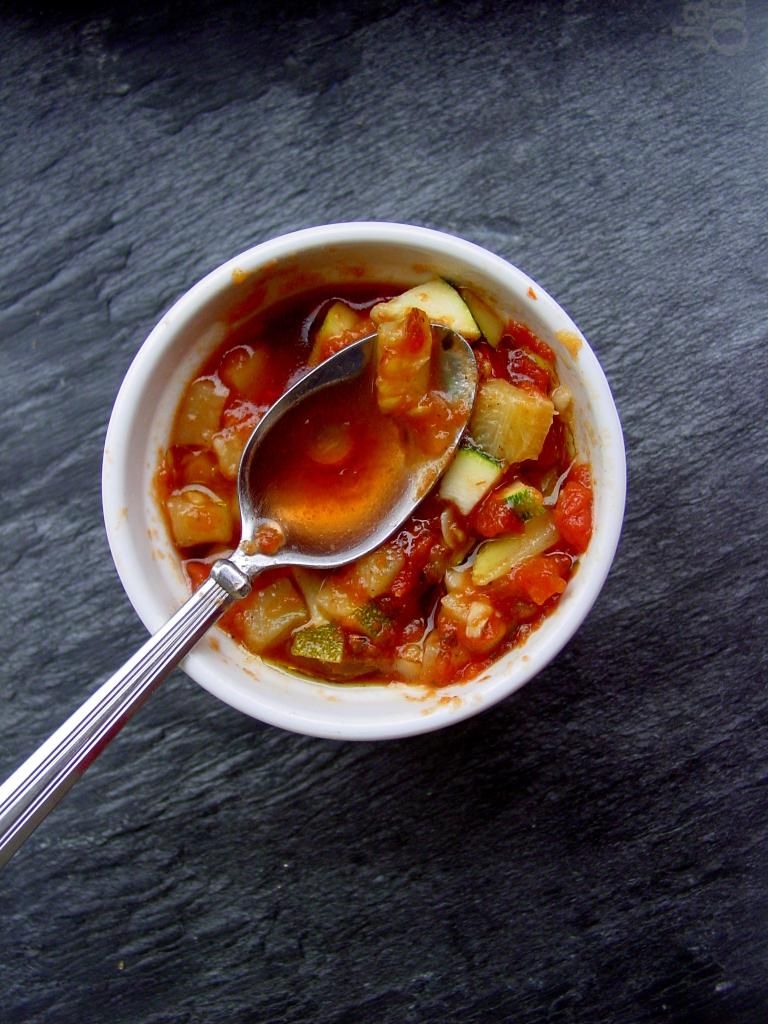 For the recipe and more, see: http://sugarandtwocents.blogspot.co.uk/2014/01/grilled-salmon-with-fennel-and.html
If you are new to Sugar & Two Cents and you like what you see, please subscribe to keep up to date. I'd also love for you to connect via Twitter or Google+.
This is an article written by a member of the SheKnows Community. The SheKnows editorial team has not edited, vetted or endorsed the content of this post.
Want to join our amazing community and share your own story? Sign up here.