This article was written by a member of the SheKnows Community. It has not been edited, vetted or reviewed by our editorial staff, and any opinions expressed herein are the writer's own.
We love Grilled Flank Steak with Balsamic Marinade at our house.  That and grilled balsamic asparagus with a light side salad is a perfect meal to enjoy any day of the week.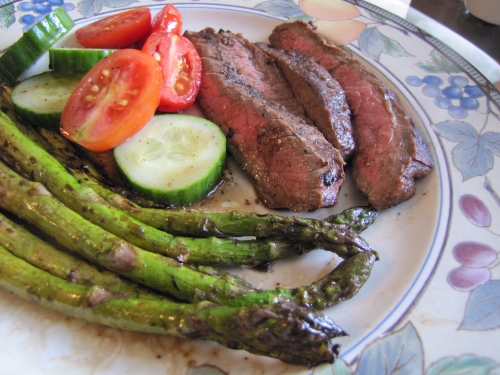 Image:  Courtesy of Jodee Weiland
Grilled flank steak is always good when done right.  We like to marinade our flank steak before grilling it.  We've used a number of different marinades and like everyone else, we have our favorites.  But today we decided to try something a little different.  I keep seeing recipes with balsamic this or that lately, so I thought, why not?  Why not try a balsamic marinade with our flank steak?  I'm glad I did, because it turned out great, just like I thought it would.
Read more at Learn from yesterday, live for today...