This article was written by a member of the SheKnows Community. It has not been edited, vetted or reviewed by our editorial staff, and any opinions expressed herein are the writer's own.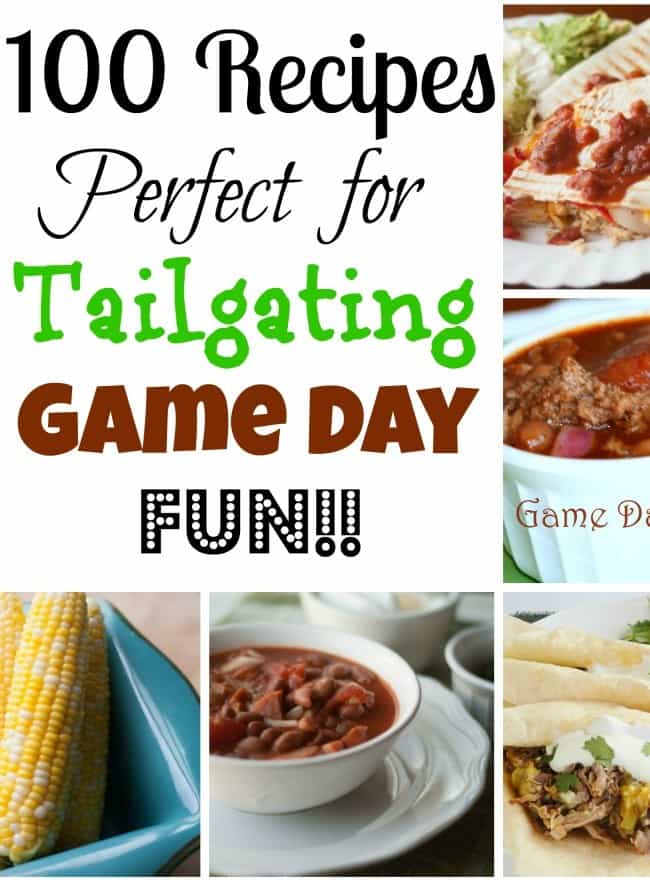 Are you a fan of game day food and fun? We've compiled 100 fabulous recipes to get your game day on!
100 Tailgating Recipes
What are your favorite foods to eat on game day? We enjoy a wide range of tailgating recipes. Some are easy to transport to the field or ball park for tailgating before a game, while others are perfect for sharing with friends whether you are hosting a game day party or bringing a dish to share with friends. We've collected appetizer and dessert recipes as well as a collection of main dish recipes such as chillies, tacos and more. We've got sides that will have your mouth watering, dips that you'll need to double for a crowd because they are OH so good, and desserts that will make you wish you weren't on a diet. (Just a tiny piece, please?) One of my favorites is my Smore's Icebox Cake. Can I have smore, please? In fact... I might have to go and whip one up for this weekend because just thinking about it is making me crave CHOCOLATE! And you know I love chocolate, right? See something you like? When you click through to the recipe, make sure you leave a comment for the blogger responsible for that fabulous recipe and tell them you found it via All She Cooks! We love it when our readers spread the love around to our fellow food bloggers.
See the complete collection of Game Day Recipes here.
So... seriously folks: What is your favorite tailgating recipe? What easy dish can you just not pass up for game day food fun?