In our home, we love hot sauce and spicy recipes! When I was growing up in our Italian household, it was not unusual to see my father or mother putting hot sauce or hot peppers on a wide variety of foods. The hotter the sauce the better sauce was my father's opinion. So I guess my love of spicy food comes to me naturally. Adding hot peppers or hot sauce to a dish, almost always makes a meal taste better for me. That's why I decided to make my own Delicious Homemade Hot Hot Hot Sauce!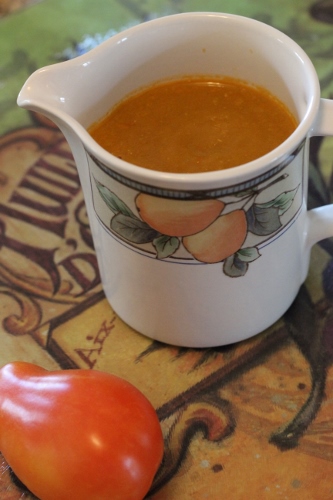 Image:  Courtesy  of Jodee Weiland
Our jalapeno peppers have been growing strong in our garden this year.
Read more at Learn from yesterday, live for today...
Enjoy,
Jodee Weiland
This is an article written by a member of the SheKnows Community. The SheKnows editorial team has not edited, vetted or endorsed the content of this post.
Want to join our amazing community and share your own story? Sign up here.