This article was written by a member of the SheKnows Community. It has not been edited, vetted or reviewed by our editorial staff, and any opinions expressed herein are the writer's own.
When making a meal like pasta, stew, or soup, it's always great to have a crusty bread to serve with it. So many dishes are enhanced by adding crusty bread to your meal, but especially if your crusty bread is homemade. My Delicious Homemade Crusty Bread is not only delicious to eat with a great meal, but if done right, it's great by itself straight from the oven.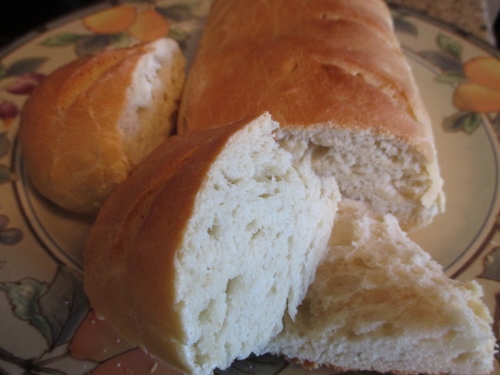 Image:   Courtesy of Jodee Weiland
My father used to love to break off a crusty piece of bread from the loaf and have it with a little cheese and a glass of red wine. 
Read more at Learn from yesterday, live for today...
Enjoy,
Jodee Weiland