This article was written by a member of the SheKnows Community. It has not been edited, vetted or reviewed by our editorial staff, and any opinions expressed herein are the writer's own.
Delicious Cinnamon Cream Cheese Brownies are moist brownies with just a touch of cinnamon to make them even more flavorful! When my children were young, they loved brownies like most children. Bake the brownies, dust them with powdered sugar, and they were ready to eat.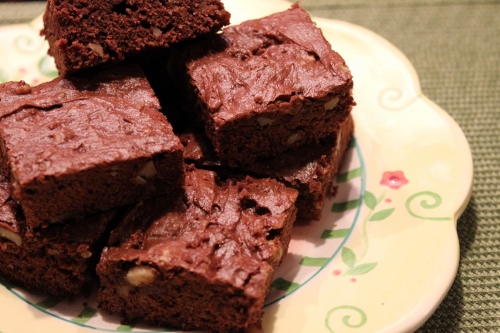 Image:  Courtesy of Jodee Weiland
When I decided it was time to make them again, I decided to add two ingredients that I think make a difference when baking brownies. One of those ingredients was a whipped cream cheese in place of a vegetable oil. Years ago, cream cheese never came in packages labeled whipped cream cheese. I love whipped cream cheese, and I love to use it in place of vegetable oils wherever I can. It's soft and creamy and lower in calories than regular cream cheese. Another ingredient I added was cinnamon. I love chocolate, and I love cinnamon, so why not? These two flavors blend well in recipes, so why not in brownies?
Read more at Learn from yesterday, live for today...