This article was written by a member of the SheKnows Community. It has not been edited, vetted or reviewed by our editorial staff, and any opinions expressed herein are the writer's own.
I love homemade nonfat frozen yogurt and enjoy coming up with new flavor combinations. Since I had recently frozen some fresh blueberries and had some fresh ripe strawberries, I decided that combining the two would make an awesome tasting nonfat frozen yogurt. I just needed to let the blueberries thaw slightly to puree them with the fresh strawberries. That's how I came to make my Delicious Berry Berry Vanilla Nonfat Frozen Yogurt!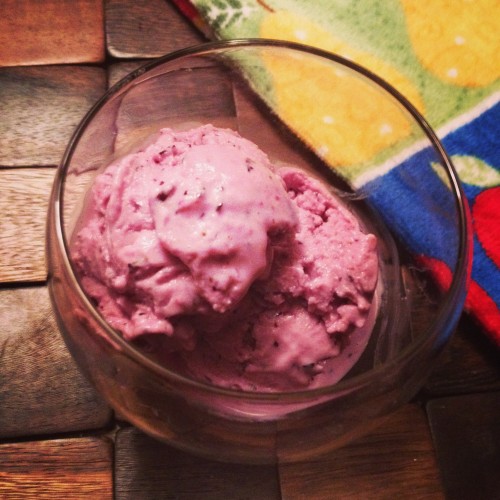 Image:  Courtesy of Jodee Weiland
Making frozen yogurt with my automatic frozen yogurt-ice cream and sorbet maker, makes this whole process very easy. 
Read more at Learn from yesterday, live for today...
Enjoy,
Jodee Weiland