This article was written by a member of the SheKnows Community. It has not been edited, vetted or reviewed by our editorial staff, and any opinions expressed herein are the writer's own.
Sorry I'm a little late on starting for today!!! Had to unfreeze the freezer!!! Yep unfreeze it with my handy blow dryer, since our freezer likes to fill up with ice every month. It would be great if it was in the ice tray and didn't leak all over the kitchen floor. So I spent about two hours with my head in the freezer with the blow dryer and all the towels on the floor to catch the water as it melted. But of course being a "SMART AND ABSENT MINDED AIRHEAD" I had washed all the towels the day before. Which completely made me feel like complete idiot as I was REWASHING them!!! Then of course I had to clean the floors(which are tile by the way). All the while making sure my lovely crazy niece and our two dogs aren't trying to run through.
Because of the wonderful freezer filled day I had, I didn't get to make anything.
But me being the addict I am, I'll just tell you about one of my daughter and I's favorite snack.
Every kid loves fruit snacks and fruit roll ups!!! Even parents will sneak a pack or two every now and then!!!! Please tell me "I'M NOT THE ONLY MOM" guilty of this habit!!! They're a great snack for a toddler too. Staple in school lunches!!
I am very very picky about which ones I buy!!! And not for the reasons most moms are. I only buy soft ones and made with fruit juice. Not because they are healthier. It's because the taste better. I can't stand a hard fruit snack. I'm not too big on fruit roll ups. They don't taste right to me. Those are my husband's territory. He only eats Fruit by the foot.
We all know that fruit snacks aren't that expensive. But when you go through the big boxes a week, it can be be pricey!! We go through the big box a week because we are the neighborhood house. At any given time there is at least 2 extra kids at our house. Our kids are givers, if you feel me. I got tried of not having any when I wanted some.
Well one day while I was killing time (while the hubby played Black Ops), I found a fruit snack and fruit roll up pins. I repined it right away!!! The next day I went on the computer and clicked the pin. Then Magically transported to the website of another genius mom!!! She tells me how I can make fruit snacks made from jello or fruit juice. They aren't very healthy but these things are amazing. Maybe if I made them with the fruit juice instead of jello, they'd be a little better. But I love the jello ones better. They are super easy!!!
Here's what you need: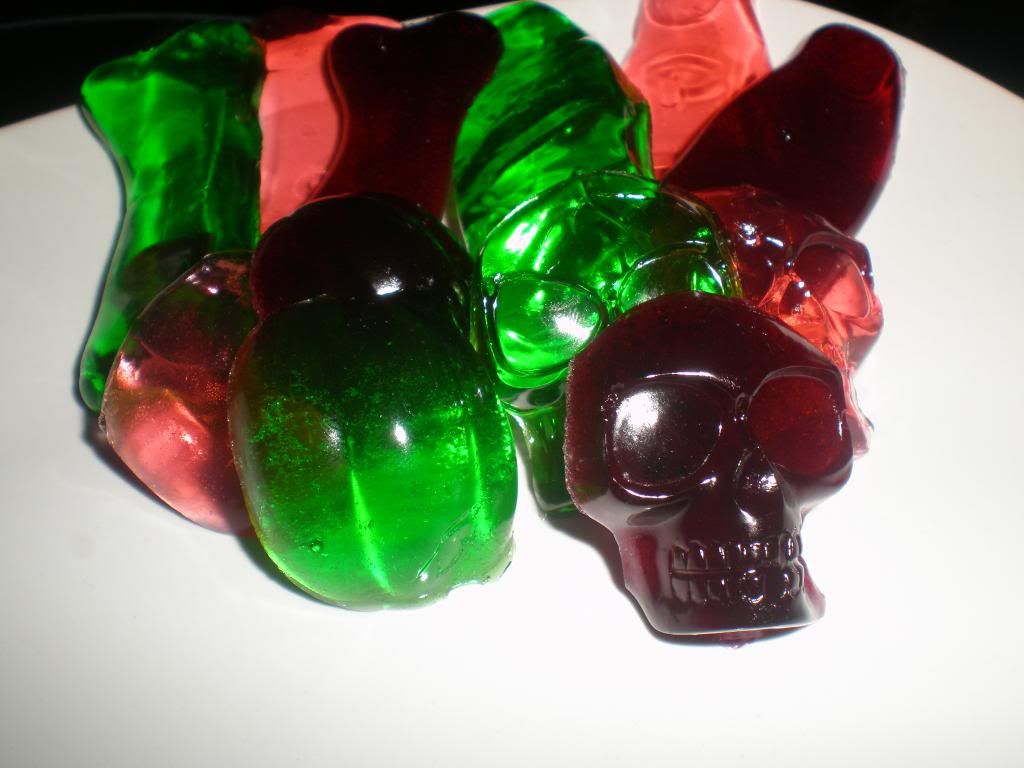 1/2 cup of water
1- 3oz jello (any flavor you like)
2-.25 unflavored jello (I use Knox brand. If you want a firm on use 3)
Get a small pot. I use the one I use for vegetables.
Put water in pot.
Turn burner on medium/ high
Pour jello pack and unflavored jello on top.
Heat and stir until jello is dissolved.
Get your ice trays (I have Halloween ones from the dollar store)
Pour jello/ water combo into measuring cup with a spout.
Pour into ice trays.
Put into fridge for 20 minutes.
Then you get some awesome fruit snacks.
 Now onto the fruit juice ones:
½ cup of frozen concentrate juice
3-.25oz unflavored jello
Same process as the jello ones!!!
The jello fruit roll ups are so not healthy. But our daughter loves them!!! Our son wont touch them cause they are made with marshmallows. The only marshmallow he'll eat comes on a rice krispie treat!!! Our daughter on the other hand is like me. Straight from the bag type. So when I found this pin, we had to try it. Now this one may give you some trouble if you don't do it exactly the way you should. The first time I made them, I thought I'd try wax paper instead of grease on cookie sheet. Well that batch ended up in the trash!! Total failure!!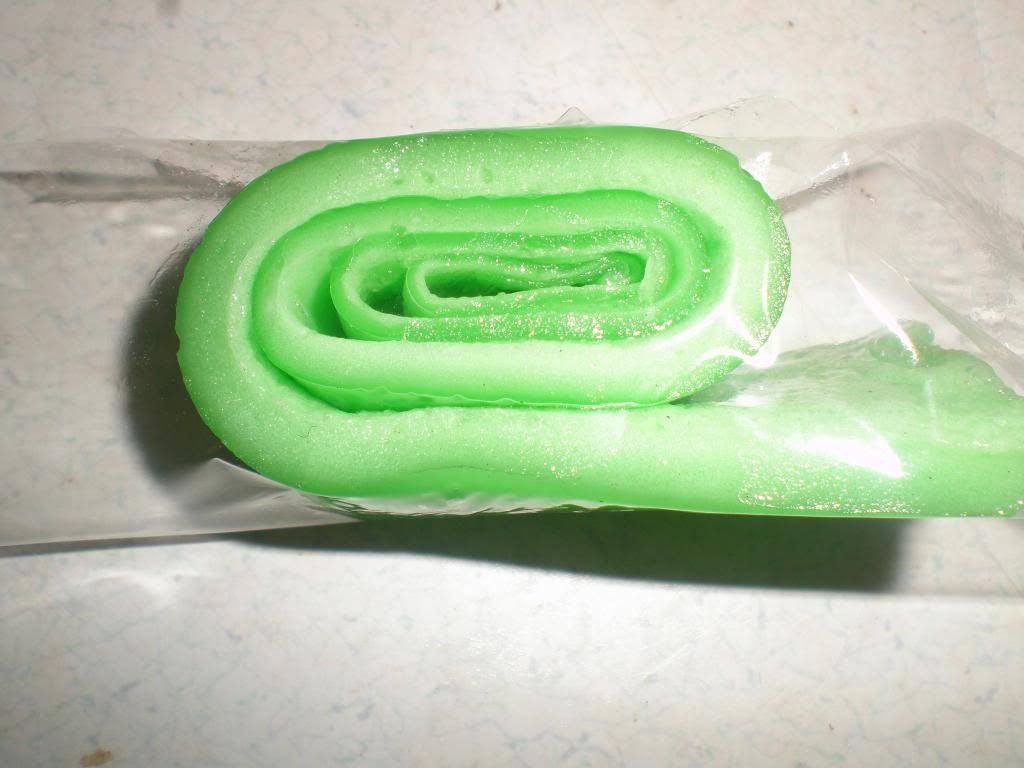 1- 3oz jello
1/2 cup of water
1 1/2 cup marshmallows.
Grease cookie sheet (AGAIN THIS IS A  MUST)
Put water and jello in a medium microwaveable mixing  bowl.
Microwave  for 1 minute.
Whisk till jello is dissolved (if needed put back in for 20 seconds)
Put the marshmallows. on top.
Microwave for 40 seconds.
Whisk till marshmallows. are dissolved.
Pour onto greased cookie sheet.
Refrigerate for 30 minutes.
You should end up two different layers.
Roll up long ways.
With a piece of string cut into 2 inch sections.
To cut put under roll and cross till it cuts through.
That easy!!!
So I hope your kids enjoy these as much as our daughter does.  Till tomorrow, I hope you have a great night. Don't forget to check me out and follow me on Pinterest.com
HTTP://pinterest.com/hmh4ever/