This article was written by a member of the SheKnows Community. It has not been edited, vetted or reviewed by our editorial staff, and any opinions expressed herein are the writer's own.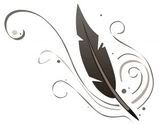 Each year, the food blog community nominates its favorite posts of the year, then takes a vote to determine the Post of the Year. Naturally -- so many food blogs, soooo many posts, such short memories -- recent posts and consistently good writers dominate the nominations. To balance the year and the writer pool during 2008, here on BlogHer each month let's collect a handful of posts that represent great writing from great food blogs.
Here are my own contributions of the best writing from food blogs during February. But blog writers and blog readers, you too. Think back over the past 29 days of February. What post moved you? called to you? made you think? changed your thinking? made you laugh? grabbed you at the first line? turned a memorable phrase? captured the rhythm of the month? If you have a contribution too, leave a comment with a link. And during March, watch. We'll look at Cooks with Quills each month.
First, may I just say, food bloggers, I do adore you! I love your stories. I love your clever turns of phrase. I love how you enliven the ordinary. Your word dancing, it is lovely and I thank you for it. Without fuss and flair, you tackle it all: the weather to miscarriage to shopping for vitamins to meeting a new goddaughter. And somehow, always, all these subjects are dusted with the cinnamon that is food. This month alone, my "great writing" tag on De.licious holds 34 posts from 26 bloggers. It was such a pleasure to re-read them all, a challenge to pare back to just ten.
Dine & Dish ~ The Fertilizer of Life, How do we get through tough times?
Excerpt: "I had the opportunity to go to a half day retreat at our church this past weekend. ... This retreat came at such a good time for me. I was feeling slightly overwhelmed by life, gloomy because of the winter weather, and was in need of a good 'pep talk'. As the tiny little Catholic nun stood in front of us sharing her wisdom, she asked a question. 'What makes plants and flowers grow?' Well, the obvious answers were thrown out there ... water, sun, soil, etc. She then said 'Anything else?' Everyone looked around perplexed and then someone in the front said 'Fertilizer'. 'Exactly!', exclaimed Sister Charlotte. "Fertilizer ... which is also known as sh*t. Just like plants, it is the sh*t in our lives that make us grow.'"
~ ~ ~ Keep reading: The Fertilizer of Life
Culinary Types ~ Lemon-Lime Soda Pop Cake from 1965, The imagined life of a harried cook circa 1965
Excerpt: "She hurries through the back kitchen door at 5:55 p.m. and hangs her coat and handbag over the hook by the entryway. She slips off her black pumps and slides her sore feet into a pair of pink terrycloth slippers sitting by the doormat. It has been a long day. It is inventory season at Gimbels Department Store and She and her colleagues have all been working extra hours."
~ ~ ~ Keep reading: Lemon-Lime Soda Pop Cake from 1965
The Great Big Vegetable Challenge ~ Wise Words from Ethelind, Taking heed from a cook two generations ago
Excerpt: "A neighbour posted a small green pocket book through the letterbox with a post-it note stuck to one page. The book was Ethelind Fearon's 'Hot and Cold Sweets', written in 1956. You don't mess with Ethelind. 'I shall expect some slight co-operation from the reader,' she warns. No gentle hand-holding here. Unlike modern day celebrity chefs, Ethelind does not appear in her book. So I can only imagine what she looks like. In my mind's eye I can see a starched apron and sensible shoes. I may be wrong. Anyhow whilst I was daydreaming, Ethelind took me by the scruff of my dirty apron, poked me with her wooden spoon and barked at me to get on with cooking rhubarb fingers."
~ ~ ~ Keep reading: Wise Words from Ethelind
White on Rice Couple ~ Pineapple Salad in Two Ways, Home-grown greens make for thrifty eating
Excerpt: "We're rolling in greens this month! Unfortunately, it's not the type of green that's going to pay for our dreadful Visa bill arriving next week. But it is the type of green thats full of fiber and vitamins to keep us healthy and heart attack free when we do open up the envelope. We're talking about having red romaine, green romaine, red oak leaf, green leaf and 'everything mesclun' lettuce up to our ears! Growing and investing in $3 worth of mixed lettuce, and mesclun mix seeds feeds us throughout the months of January-April."
~ ~ ~ Keep reading: Pineapple Salad in Two Ways
A Blithe Palate ~ The Tastes You Never Forget, Remembering a lost child
Excerpt: " A friend has suffered a miscarriage. My heart aches for her. My tongue, always tripping with flavors imbued in memory, tastes of pumpkin butter, butternut squash ravioli, and lobster risotto. Those were some of the dishes I ate in Charleston two years ago when I was hanging out with Sweetpea. Before Puggle, there was Sweetpea. Sweetpea was the first swipe at joy, a wispy, sweet little dream that eventually became a wistful, ephemeral memory. I wrote this after Sweetpea quietly exited my life at not-quite-14-weeks: ..."
~ ~ ~ Keep reading: The Tastes You Never Forget
Orangette ~ Like a Lullaby, The seasonal ritual of newlyweds, in praise of Edna Lewis
Excerpt: "For almost a year now, Brandon and I have performed a particular ritual at the start of each new season. It's going to make some of you want to roll your eyes and gag - and really, be my guest; I gag a little just typing this - but I want to tell you about it anyway, because it's kind of dreamy. You might even want to join in. Basically, the ritual goes like this: one night, when the season is just beginning, we climb into bed, prop ourselves up on pillows, and I read to him from Edna Lewis's 'The Taste of Country Cooking'."
~ ~ ~ Keep reading: Like a Lullaby
Lucy's Kitchen Notebook ~ Les Temps des Cerises, Imagining life with a new goddaughter
Excerpt: "... We went out to the Auvergne to see Aude and Seb's new baby, and for a change of air. Inside the farm house, there is a little newborn, a head still covered with fuzz. We are sitting under the eaves. Aude hands her to me. The baby smiles. I repeat to myself 'It's just gas', but deep inside I think this baby likes me. The connection is a little bit shocking when I look deep into her eyes."
~ ~ ~ Keep reading: Les Temps des Cerises
Tartlette ~ Strawberry Lime Tartlettes & a New Boyfriend, A new cookbook is as fickle as a new boyfriend
Excerpt: "... meet my new boyfriend Christophe Michalak. ... like a new boyfriend he is giving me 'du fil a retordre'. Yep, he is giving me a hard time. Not that he is playing the three day rule without any phone call, but rather the three time recipe rule I have in the kitchen. You know the kind of boyfriend I am talking about. He looks good, presents well, he is popular, funny. You are attracted by a certain mysterious quality. The first date leaves you ... "
~ ~ ~ Keep reading: Strawberry Lime Tartlettes & a New Boyfriend
The Traveler's Lunchbox ~ The Little Black Dress of Dinner, The holy grail of both fashion and food
Excerpt: "Anyone who purports to know even a little about fashion knows that the one indispensable item in any woman's wardrobe is the little black dress. It's elegant, it's sophisticated, it's perfect for any occasion, and most importantly, you don't have to think about it; you just throw it on and you're dressed for anything, regardless of which way the fickle winds of fashion happen to be blowing the rest of your attire. Well, believe it or not, I've actually survived for thirty years without a little black dress (in truth, I've bought several over the years, but none has ever been that black dress), but I do have something in my arsenal I couldn't survive without. Let's call it the little black dress of dinner."
~ ~ ~ Keep reading: The Little Black Dress of Dinner
Tigers & Strawberries ~ How Can Vegetarians, Vegans & Omnivores Learn to Talk with Each Other?, A thoughtful look at the "war of words" that festers amid people who eat meat and people who don't
Excerpt: "While some vegetarians and vegans may not recognize it, there are plenty of ethical omnivores in the world, and we are working toward some of the same goals they are: which is the treatment of domesticated animals with dignity, care and compassion. This statement is sometimes scoffed at by some vegetarians and vegans, because their definition of compassion means that animals must never be killed my humans for any reason, most certainly not to be eaten, but that does not render my statement false. Just because vegetarians and vegans may disagree with us, does not suddenly make ethical omnivores nonexistent–it merely makes our opinions marginalized in the discussions of ethical eating, animal welfare and environmental issues when there are militant vegetarians and vegans involved in the conversation."
~ ~ ~ Keep reading: How Can Vegetarians, Vegans & Omnivores Learn to Talk with Each Other?
Prior Editions - Cooks with Quills 2008
January
Don't forget. Look for great writing from food bloggers during March. Take mental note, bookmark the post, tag it "great writing" in Delicious. See you next month!
BlogHer food editor Alanna Kellogg has trouble dancing with words at the moment but this week did scallop some Swedes & Finns.