This article was written by a member of the SheKnows Community. It has not been edited, vetted or reviewed by our editorial staff, and any opinions expressed herein are the writer's own.
With the summer days heating up, people are always looking for delicious ways to cool off, such as popsicles. Around our home, popsicles made from natural ingredients are one of the delicious ways my family is able to cool off and stay healthy at the same time. Using fresh fruits and natural fruit juices, I made my All Natural Raspberry Pineapple Banana Popsicles, a perfect treat to cool you off on a hot summer day!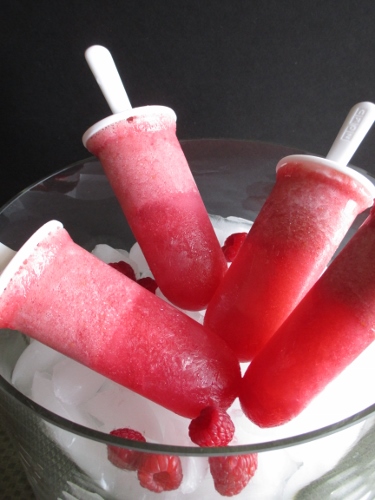 Images:  Courtesy of Jodee Weiland
Putting together ripe bananas, raspberries, unsweetened natural pineapple juice, and adding just the right amount of organic honey is all it takes to create this sweet treat full of delicious flavor.
Read more at Learn from yesterday, live for today...