It has been a busy week in the interwebz.
First, it appears that Facebook was added to the growing list of sites kicked out of Twitter's Band Camp. If you have set up either your personal or business page to automatically feed your updates over to Twitter, it probably isn't doing that anymore. I've also noticed that some Twitter feeds on websites aren't working anymore, either.
Iced Tea at Georgia's by Ed Yourdon via Flickr
I'm not sure what is going on behind closed doors at Twitter but every time I hear that they have revoked the api on another 3rd party app or site, I see another nail going into their coffin. I'm not sure about anyone else, but as much as I love Twitter, I rarely visit Twitter.com and instead do all of my Twitter related functions someplace else. My thought is that they are trying to get users to ONLY use Twitter.com and honestly – I'm not sure how long I would stick around if that's the case. If it becomes more trouble than it's worth, I can see a lot of people abandoning the site altogether. If all I'm doing is sharing news, link, chit-chat and photos, I can think of other places to do that such as Tumblr, Facebook or Path.
Don't be the next MySpace, Twitter.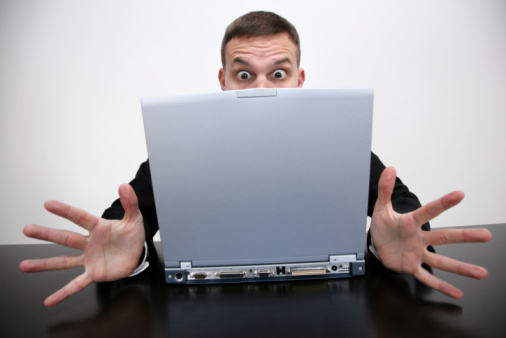 Second – there is a nasty rumor floating around right now on Facebook. (Who remembers the story of Henny Penny?) Perhaps you've seen a post that looks something like this:
"Facebook now requires page administrators to pay to promote their updates if we want our content to be seen by our fans. If we do not pay to promote our posts, only about 10% of the fans receive the updates on the Facebook home page feed.
To keep RECEIVING ALL POSTS FROM US you have to hover the mouse on the "Like" button near our name. In the drop-down menu select "ADD TO INTEREST LISTS". Then create an interest list (and make a name for your favorite sites). When you select that interest list you will see ALL of our posts and you won't miss anything important!
We recommend that you follow the above instructions for ANY Facebook page you care about, so you can continue seeing all the posts from the pages you love.
Thanks for your help, and please share this with your friends!"
This is not true. Facebook has never charged for updates and I don't see them doing so in the near future.  Now, you CAN buy ads and sponsored stories and you CAN pay to PROMOTE your posts, but if you want to post updates – post away. It won't cost you a thing.
But, please – stop asking your people to jump through hoops so that they will be "sure" to see your updates. If anything, it's going to hurt you, not help you. Nothing says "we're desperate" than posting a long directive like above. It's also pretty narcissistic to think that anyone (except your mother) is that blown away by your content that they have to see every. single. post. Even if this newest rumor were true, the only way someone would see ALL of your posts is to actually come to your page. A list is only going to give them a little bit more than what they're already seeing and I'm willing to bet that they're not going to see anything at all because most end users will not remember to go check that list. I have one set up for my closest friends and if I check it twice a month that's a lot.
Do you want people to see your updates, comment and engage with your company's page?
Then stop talking about yourself and start putting things up that will make them WANT to engage with you. The fact is, that we all have to work hard to get people seeing our pages. Did you know the average visitor return rate is only 5-10%?  Make them WANT to come back. If you try a week of putting up pictures and you get no comments – try something different. Are you always posting at 10:00 am in the morning? Try 8:00pm  at night. Use links, tell jokes, ask questions but please stop posting your boring crap.
Ask yourself – would YOU want to engage with your page?
I made a prediction a couple of summers ago to a colleague of mine and said that "soon the only way companies are going to be seen on Facebook (or any social media) is to pay to play". I think this is the beginning stages of it. We've all had a good ride so far and it's been free. But now that this medium has proven to be lucrative and effective, if you want to stand out from your competition, you better get your checkbook ready.
So you can breathe easier.  The social media sky is not falling. Yet.
This is an article written by a member of the SheKnows Community. The SheKnows editorial team has not edited, vetted or endorsed the content of this post.
Want to join our amazing community and share your own story? Sign up here.