Crazy letters! What in the world do they mean? If you are are a scientist, a quilter or observe the Chakra energy centers, you probably know!
The letters ROYGBIV stand for the colors of the rainbow, or visible light spectrum: Red, Orange, Yellow, Green, Blue, Indigo and Violet. All of the light we see is divided up into these colors or their variations. In addition, white is the absence of any color and black is the summation of all of the colors.
 Rainbows are spectrums in the sky.
Working as fabric artists, the appreciation for and understanding of color is essential. Quilters love color so much that sometimes, they want to display the whole spectrum in one quilt. There are infinite ways to play with the patterns to include all seven colors, and their infinite variations. Quilts that include all seven colors of the spectrum are called ROYGBIV Quilts. They have become so popular, that some quilt shows and exhibits have separate ROYGBIV entry categories.
Jessica, the quilter behind the web site and blog, "Quilty Habit," decided to make a quilt to celebrate her wedding. She decided upon a glorious ROYGBIV Dresden Plate, full of love and outstanding color blends. Be sure and visit Jessica and share in her joy.
 A ROYGBIV Dresden Plate by Jessica of "Quilty Habit"
Scientists study color,  just as they do all other natural phenomenon, in fact, at RIT, the Rochester Institute of Technology in Rochester, NY, the Munsell Color Science Laboratory has been granting Masters Degrees and Ph.D.'s in the theory and science of color since 1983. This course of study is not the artistic application of color, as one would find in art school, but rather, the actual scientific study with research on wavelengths of light as they interact and are perceived by the eye.
If you are interested in the study of color, both artistic and scientific, this list, found on the web site, Color Matters, will be valuable.
Click for the preview


 SunbonnetSmart.com is authored by a little bird who loves to lure unsuspecting BlogHer bloggers to her web site, daily newspaper,
The SunbonnetSmart.com NewsFlash, and Facebook Fan Page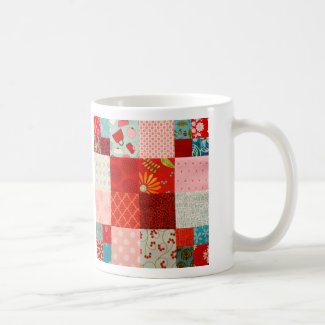 This is an article written by one of the incredible members of the SheKnows Community. The SheKnows editorial team has not edited, vetted or endorsed the content of this post.
Want to join our amazing community and share your own story? Sign up here.