This article was written by a member of the SheKnows Community. It has not been edited, vetted or reviewed by our editorial staff, and any opinions expressed herein are the writer's own.
Jennifer Vido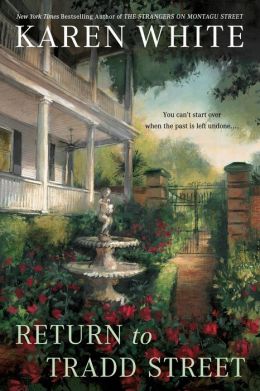 In the fourth book of The Tradd Street Series, Melanie Middleton faces her biggest personal and professional challenges yet. Despite being pregnant with Jack Trenholm's child, she rejects his marriage proposal amid her family's disappointment. Furthermore, the stress of work continues to build up as she frets over her expanding waistline. When the historic home she has inherited begins to wreak havoc on her dwindling budget, her fear ratchets up a notch. The final blow is delivered during the latest repair job when the remains of a newborn are discovered in the foundation. With this development the house's spirits become unsettled and unruly. 
 Understandably, Melanie's desire to uncover the truth behind the mysterious babe's death consumes her every waking hour. After the spirits conjure up some violent tricks, she calls upon Jack for help. Melanie starts to question her decision to remain single when the close proximity between the exes stirs up suppressed romantic feelings. As the couple digs deeper into the Vanderhorst family's past, the rightful ownership of the Tradd Street home comes into question. Even with Jack's assistance, Melanie soon discovers only she can determine the path her life will take.
 Return to Tradd Street beautifully captures the essence of the rich culture of historic Charleston through the familiar locales and area customs depicted in the novel. White's poetic skill for storytelling evokes passionate tears of joy and sadness from the reader as the destiny of Melanie and Jack's relationship finally unfolds. One of the most endearing plot lines in the story involves Melanie's evolving relationship with her parents. With the power of forgiveness, the hardship of lost love, and the tenderness of kindred souls, this novel truly encompasses the best writing of White's career.