I've always been a music junkie.  When I was a teenager, I was a teeny bopper, enjoying bands like Duran Duran and Bon Jovi (hey, I still love Bon Jovi!).  I went to a crazy number of concerts both in high school and college.  Music was the backdrop for parties, studying, working out, driving in the car.  I have bands that I've loved for years, and ones I've only loved a few years.  But all of them touch me in some way; they stick.  
What I love about music today is that it is so accessible.  My iPhone is jam packed with music I've transferred from CD's, as well as downloads.  Internet radio is readily available.  Music is portable.  Really, you have no excuse not to enjoy your favorite music.
As a wife, mother, small business owner, and blogger, it's hard to find time for yourself.  While I consider my 
wedding business
 and blogging a "hobby" to some extent, you are still not completely turned off when you do these activities.  Then throw in the commitments of life with children and the day gets pretty tight. But I can't stress how important it is to carve out time for yourself each day, even if it's only for a very short time.
When I do manage to pick some time for myself, music is always involved.  If my only "me time" is a shower, I have my favorite 
Pandora 
station or a recent download.  Sometimes my personal time is a run or workout. Of course, music is key!  I've got my favorite headphones and perfect hoodie to hold my music.  I present a lot of recipes on this blog, so a lot of my time in the kitchen is not the "ugh, what's for dinner?" routine, but it's fun research!  I absolutely can't do this without music.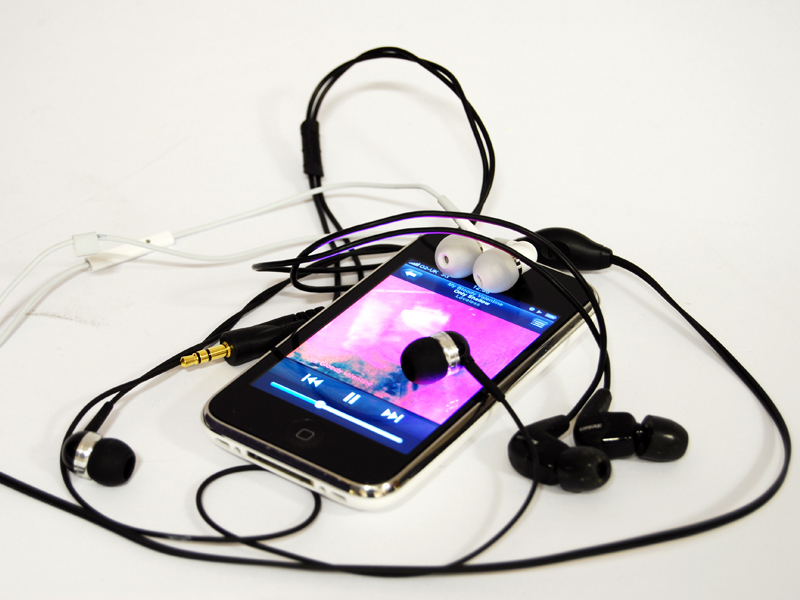 Music motivates me.  Music can pick up your mood when you're having a so-so day.  Music puts a smile on my face.  It's an important part of my day.
This is an article written by a member of the SheKnows Community. The SheKnows editorial team has not edited, vetted or endorsed the content of this post.
Want to join our amazing community and share your own story? Sign up here.