I wanted our family to take part in some of the Trayvon Martin rallies in downtown Chicago. I thought it would be a good chance to be a part of combating an issue that some in America aren't brave enough to admit exists.
But with rain clouds above and a small one with the sniffles, I scrapped our plans and decided to honor the slain 17-year-old suburban style: We had a Hoodie March to the park. And I use the term "march" loosely, as it was the four of us, including the one who's still a little new to walking.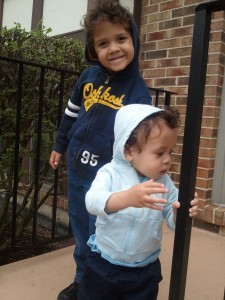 My boys, all hoodied up, heading out for our walk.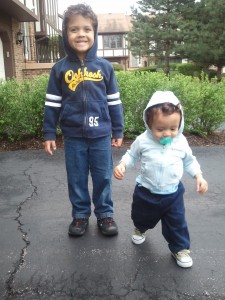 Ethan's excited to get a head start on our outing. I love how happy they both become over the smallest things. Part of my heart breaks a little when I think of the racism they'll likely encounter. I would like to tell myself that racism will be eradicated by then, but I know better. All I can do is give them the tools to deal with it while loving mankind. They are Trayvon Martin.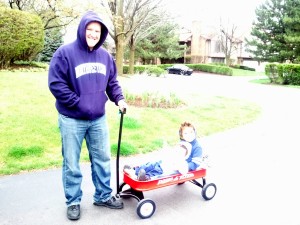 Nothing says Thug Life like hoodies in a Radio Flyer.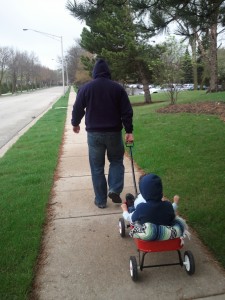 Our Hoodie March managed a couple double-takes, but honestly, I think people were admiring my cute boys.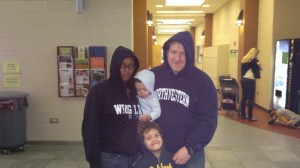 Yeah, not a great picture, but it's the only one I've got of us four. We were supposed to all look serious, but it clearly didn't work out that way.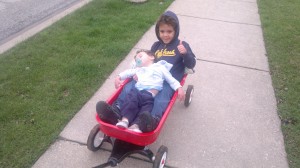 All of this social awareness can tired a brother out.
This is an article written by a member of the SheKnows Community. The SheKnows editorial team has not edited, vetted or endorsed the content of this post.
Want to join our amazing community and share your own story? Sign up here.