This article was written by a member of the SheKnows Community. It has not been edited, vetted or reviewed by our editorial staff, and any opinions expressed herein are the writer's own.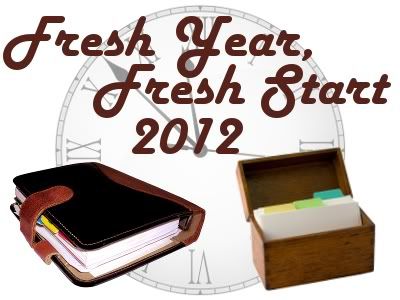 It can be easy to focus on organizing physical clutter – papers, closets, cabinets, etc – and overlook the digital clutter. But for those of us who spend so much time online, digital clutter can be just as bad or even worse than physical clutter! So, let's get to organizing!
Email
Ahhhh…. the dreaded email inbox. I think we all have more clutter in there than we'd like! I've found a few tips and tricks to help me keep my inboxes under control.
First, everything gets read as soon as it comes in. Spam gets deleted right away. Urgent emails either get flagged or responded to right away. Then I look at the rest. Things that don't need a response from me either get deleted or filed. (Sidebar: This is one of the reasons I really love Gmail – I can file things with multiple tags – makes organizing a lot easier.) What I'm left with is essentially an email to do list. I try to knock out the easy things first, then file those emails away so they're not cluttering my inbox. My goal is always to get my inbox to zero, because that means I've taken care of everything. Does that happen? Yeah, once in a blue moon. :p But still, it's a nice goal, and I generally have less than a dozen emails in my inbox.
Desktop
I try not to clutter up my desktop with a ton of icons. I keep the icons and documents that I use the most frequently, and file the rest. I keep pictures that need to be edited or that I'm going to use for a blog post on the desktop. Once I'm done with them, they get filed.
Files/Images/Documents/Etc
I can be kind of anal about keeping my documents and images organized on my computer – at home and at work. I can't really offer a lot of advice for documents, because it all depends on what kind of files you have. I keep them organized by what I use them for, so when I'm looking for them they're always easy to find. For images, I have a folder for each year, and then a separate folder for each event, with the date then the event name. That way they're automatically in chronological order within the year.
Bookmarks
My bookmarks menu used to be the bane of my digital clutter. Oh man, I had so much junk in there. I never looked at any of it, and I could never find anything. Then, along came Pinterest. Oh, Pinterest, how I love thee. I use it to store all of my bookmarks, then deleted them from my browser. Now I only use my bookmarks menu for articles that I want to read but haven't had a chance to yet. Every week – usually on Sunday night while I'm watching Family Guy – I go through my bookmarks from the last week. Anything I haven't read yet gets deleted or pinned. Let's face it – if it's been sitting there for a week and I still haven't read it, chances are I'm not going to. And is that Google+ article really going to be relevant in 6 months?
The Rest
One thing that I can't stress enough is to backup your computer at least once a month. I do mine every two weeks. My external hard drive was one of the best purchases I've ever made! I also use it to store old photos, videos and other things that I don't need to access very often. Not clogging up my hard drive makes my computer run faster. I also make sure to run a virus scan once a week – just in case. I've never actually had a virus, but you can never be too careful! I also make sure to periodically (usually only once every few months) go through and delete files and programs that I don't need.
*All images except Pinterest boards from stock.xchng
[Editor's Note: Image Credit: Ripkas for the organized tools image]
When she's not playing with her dog or tweeting at Anne_Hogan, Anne writes at Lady Anne.