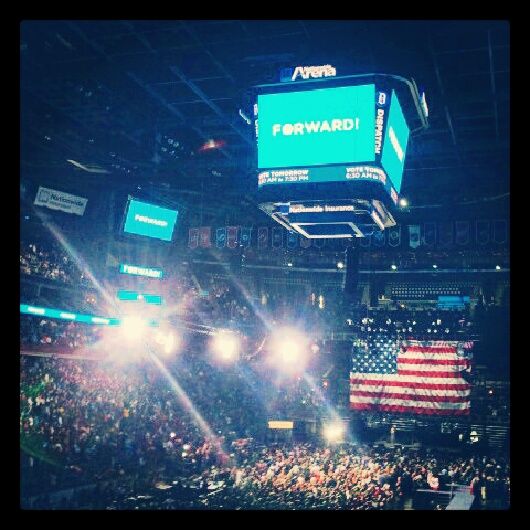 I heard the familiar ringtone at 8:37 a.m.  It took me a second to realize Sophia was calling from downstairs and not from her dad's house.  I shook M's shoulder to wake him and alert him of the time. 
"Oh, shit," were his words.  Or maybe that's what I was thinking.
I crawled out of bed and said hello to Scruffy who was peering out from his kennel with his e-collared, cone-head.  With a tiny sting of guilt, I left him there to attend to my caller.  Once I reached the bottom of the stairs and peaked into Sophia's room, I heard the question.
"Are we really going, because I don't want to go?"
At that moment, I didn't want to go either.  In fact, with depression looming, every morning was a challenge—the fight with wanting nothing but to stay in bed was like that annoying feeling of knowing I needed to put gas in the car but of not knowing if I had enough fuel to get out of the driveway.  It didn't help that I knew everyone needed to shower and I had to pack Sophia and her sister for going to their dad's after the event.   
I answered, "Yes, we are going."
"Should I get in the shower?"
"Yes."
The girls showered.  I showered.  M took the dogs outside for business.  The girls packed themselves. 
That's how we made it to downtown Columbus by 10:30 a.m. for the Obama rally. Despite Antonia's mysterious headache, M's Sunday Night Football hangover, Sophia's teenage pleas, and my depressive paralysis, we were there.  Standing under the mid-morning sun with thousands of others, lined up close on the cold, concrete sidewalk, a black mesh gate keeping us at a safe distance from the impressive brick, glass, and metal structure that is Nationwide Arena.
The doors did not open until noon. 
In line, we played I Spy.
We danced the cold away.
We watched the news helicopter.
We tried to identify people who may be Secret Service.
Sophia saw several high school peers, some who came up to her to say "hello," validating her presence at the event.
When the line began to move, we became aware of our bladders and our thirst.  But I was excited.
I said, "Sophia, if you wouldn't have called this morning, we wouldn't be here!  I'm so grateful!"
Her adolescent brain was annoyed by this.  Her real brain was proud.
The line-cutters did not squelch our enthusiasm, nor did being physically scanned by Columbus Police once we got inside.  We followed the herd to our seats and were pumped up by campaign videos and speeches from local officials.  We pledged our allegiance to the flag, held hands for a prayer, and stood for the Star Spangled Banner. Then we waited.  And waited. For what may have been an hour.
After a lullaby of a performance from Bruce Springsteen (I loved it, but it did nothing to wake the girls). . .
. . . Finally. . .
After a rousing, sign-waving raucous from the stage at the opposite end of the arena, Jay-Z introduced President Barack Obama.
They felt it.  They got it.  It was big.
***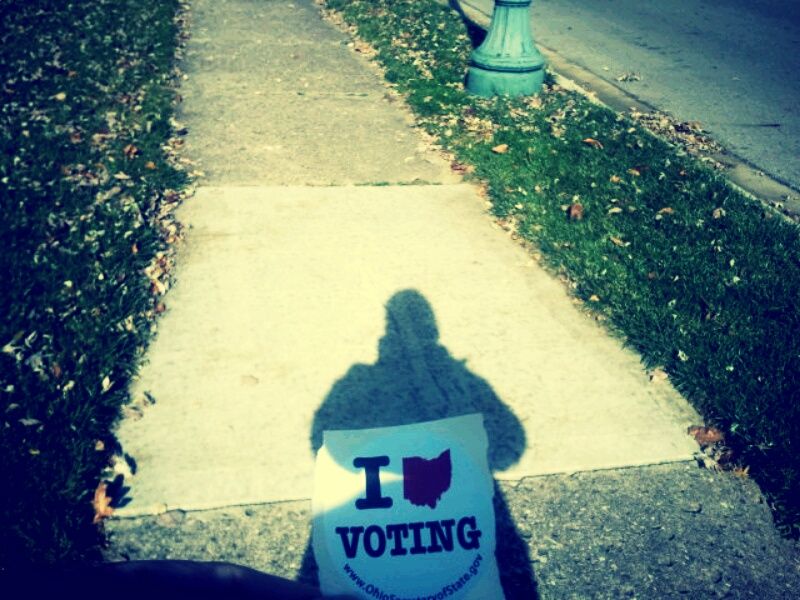 Today, I voted to protect their rights.  I voted for moving forward, not for returning to old ideology.
I couldn't answer all the questions after yesterday's rally at Nationwide Arena:
"Why can't teenagers vote?"
"What are some good, unbiased things you can tell me about Romney?"
I am still researching the best answers.  But, I know for certain, today my girls understand that the President and honoring our right to vote is a big deal.  I am looking forward to kindling their new fire.
Kimberly S. at Sperk*
This is an article written by a member of the SheKnows Community. The SheKnows editorial team has not edited, vetted or endorsed the content of this post.
Want to join our amazing community and share your own story? Sign up here.