For the last two months, I have been secretly compiling list of my 10 favorite top women bloggers. The women of this list are "goddess bloggers" who rock the rankings and have more subscribers than Imelda Marcos has shoes. Along the way, I have found a few "up and coming" bloggers whom are poised for the big time, but this list is dedicated to 10 top women bloggers who have survived many years of blogging, and are (decidedly) here to stay.
This is not a complete list. Women are climbing the ranks of the blogosphere quickly. This list features 10 blogs by women that have influenced MY LIFE the most. They offer what I call "take home value." Either I have implemented advice they have given with success, or I have solved a problem through the resources they have shared. Often, I have been inspired to reach out to someone, or make a profound change in my life by following their lead. I am drawn back to them time and again because their blogging transcends self-absorbed attention seeking. These dedicated women bloggers are making a difference one post at a time.
I analyze them, model them and most importantly, learn from them. They are pioneers in the blogging world (http://thepioneerwoman.com), each with a distinct voice and point of view, (www.whitehottruth.com). Beautiful writing "a MUST" on my Top 10 List. So is humor as exemplified by The Bloggess (www.thebloggess.com and www.bernthis.com). But these women do more than just create sweet music with their words, or cause a chuckle in your belly. They inspire movements (www.happiness-project.com) and offer readers specific expertise (http://netprofitstoday.com/blog/). They are prolific in their posting and dedication to blogging (www.dooce.com). They have purpose (www.thesugarshockblog.com), passion (www.lipsticking.com) and point of view (http://blog.penelopetrunk.com).
Whenever I think I have written a respectable post, I make a visit to their sites and realize I have only put my toe in the water. I am not even wet, let alone fully baptized into "blogdom." It's humbling and inspiring, all in the same visit. It leaves me feeling a bit bipolar, quite frankly, and yet it reignites my passion for what blogging can be when it is done well.
All have reached certain levels of stardom and status. Some of these bloggers are "regular celebrities." All I know is that they complete me, or at least they fill up my iGoogle.com home page and give me a place to turn to when I need a lift. I take them with my morning coffee and their words sing me to sleep at night.
I feel like I know them, and I would be honored to have a real conversation with any of them. I hope you will take the time to check out their blogs if you haven't already. I had an extremely difficult time choosing my favorites, so by default; I have ranked them by their Alexa.com ranking as of September, 2010.
They all have something I want. Their sites are beautifully designed. They have book contracts, e-books and information products. They offer seminars and create movements. They lead and we follow. They hold contests and people actually participate, and they are sponsored by advertisers who negotiate with them directly.
Their success seems "accidental" but I know they work diligently on their blogging, continually raising the bar for themselves and the rest of us. Official rankings aside, these are the women who inspire me to keep on posting. For that, I am deeply grateful.
Here's a brief overview of what I find so compelling about each of their blogs:
Ree Drummond: (US Alexa Ranking: 1,248)
About six months ago, I was searching for a blog designer and a Word press template to use for my new blog. Someone's portfolio included The Pioneer Woman. The graphic designer in me fell in love with the design and it took all of three minutes to fall in love with Ree, her family and the ranch. She has it all as far as I am concerned. Frankly, her success motivated me to get serious about blogging.
She has become and remains in a class by herself, somewhat untouchable, but oh, so approachable. She writes about flowers in her garden and gets 1,500 comments. She bakes cinnamon rolls on major news networks. That's some serious influence, people and the advertisers know it! When I was driving near the southern tip of Oklahoma this summer, I considered heading north to stop by and say "hello". She just makes you feel like you can do that. I decided that "drop-ins" probably aren't considered all that polite in ranch country, so I kept driving. Thanks for opening the metaphorical door for me and other blogging women, Ree!

By Heather B. Armstrong. (US Alexa Ranking: 3,293)
I found Heather's site when I was first trying to find an "official list" of the top women bloggers. Dooce.com began in February 2001 with a post about Carnation milk. Since then, she has published more than 5,500 entries covering topics such as breast milk pumps, golf cart rides with Norah Jones, dating, her husband and current life as professional blogger and mother. With topics so varied, I visit her blog because I just can't wait to see what she will write about next.
She posts prolifically--sometimes three times a day. I have the ideas to post that often, but I don't, because a] I am not a professional blogger and b] I am afraid I would scare off my handful of subscribers.
She is a professional. She can post as much as she darn well pleases and people will still read. She is approaching 10 years as a blogger which is a remarkable achievement. This gal has stamina and two published books to show for her efforts. I love her writing. I relish her photography, and I admire the fact that she has managed to make a career of blogging.
http://netprofitstoday.com/blog
By Rosalind Gardner: (US Alexa Ranking: 5,146)
Rosalind helps me hold fast to the belief that there is a chance for "real people to make real money online". Never mind the fact that I haven't done it yet, but through the content I find on her blog, I hold the belief that it is indeed, possible.
Rosalind offers up tremendous advice for bloggers and affiliate marketers. As a 20 year marketing veteran, I continually seek leading edge information pertaining to my field. At her site, I find more information that I can possibly digest and/or implement and get frustrated when my real life responsibilities drag me away.
Rosalind speaks with the authority and confidence of an internet marketing pioneer who made her mark and earned her success years before it became fashionable to be an internet marketer. Whenever I have questions, netprofitstoday.com is at the top of my list.
She also offers a complete training course on affiliate marketing. I haven't tried it yet only because I am in the middle of completing another course by internet guru, Eban Pagen. Her affiliate marketing course is next on my list and I will offer a complete review when I finish it.

By Jenny Lawson. (US Alexa ranking: 9,597)
I couldn't think of a word to describe Jenny, so I fabricated one-- Snarkilarious. That's sarcastic, nasty (in a good way), and hilarious. She is the only blogger I know who can write headlines like this…There's a guy in my attic trying to fish out the dead squirrel that got stuck in my wall. Time to appreciate your jobs, people!, and still get ranked in Google. If she could give lessons just on that point alone, she would make millions. I don't come to the The Bloggess for blogging advice, grammar advice, or parenting advice. I come for humor. Period!
It seems that scores of others do, too. She is in high demand, offering up her "snarkilarious" posts on PNN and Sexis. She is latest addition to the impressive list of columnists for the Stir at cafemom.com. I find it strange that they didn't bother to respond to my request to write for them. It was just another harsh reminder of my nothing status in "blogdom". But I can live vicariously through her and wonder what it would be like. Some day… If only…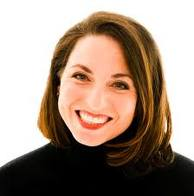 http://blog.penelopetrunk.com/
By Penelope Trunk: (US Alexa Ranking: 10,781)
She offers advice at the intersection of work and life, and people listen. She is most excellent at telling metaphorical parables about how lessons she has learned at work cross over into her life and vice versa. I love that she has taken a strong stand in the middle, because no matter how hard we may try to separate the two, let's face it…the line is a blur. That's reality and she thrives in it.
I love her writing style and her cut to the chase, "don't ever think you will make money blogging" advice for newbies. Between Rosalind Gardner saying, "Yes, you can!" and Penelope saying "No you can't!" I sometimes get very confused. Perhaps the answer lies somewhere in the middle, like her blog. But, she reminds me to blog first and foremost because I love to blog. I can't help but think, if we do something we love to do, and do it well, (like she does), somehow there will be a payoff.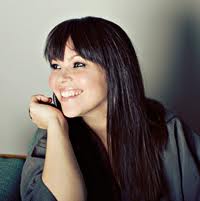 By Danielle LaPorte: (US Alexa ranking: 16,962)
She's confidently contrarian, feminine, decisive, and creative. She combines spirituality with sound business principles and is successfully doing everything that I should be doing with my "jack of all trades" entrepreneurial, designer, branding background.
She has an e-program (Fire Starter Sessions), a line of chic, minimalist notecards, and gives coaching sessions at $500 a pop. She's been listed, ranked and quoted. At the core of her success is her ability to write. She writes beautifully, lustfully, and poignantly and is quite possibly the most talented and insightful writer publishing on the web. For that reason alone, I return, time and again.
Danielle reminds me that the internet IS the new essential business medium and that talented people can rise to the top creating lives and careers that rock the soul. If you haven't experienced www.whitehottruth.com, you are missing the best of the web.

By Gretchen Rubin: (US Alexa ranking: 22,960)
After watching her turn "happiness" into a blog, I became convinced I could turn "fabulous" into a blog. Her book, The Happiness Project, is a New York Times best seller! Congratulations, Gretchen! Her blog promotes her book and she has started an international movement by encouraging others to form their own happiness projects.
I highly recommend happy. It is a joyous and contagious state of being. It is also one we choose. What you focus on, you create. On that note, I visit Gretchen's blog to find new ways to get happy and to see how other people are getting happy. Gretchen is a spiritual, old-soul focused on making the world a happier place, one post at a time. She offers happiness advice that, should you choose to take it, can really make a difference in your life.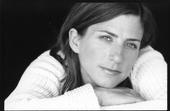 By Jessica Bern: (US Alexa Ranking: 45,221)
I found Jessica's blog on The Stir at cafemom.com. On one level, our lives are very different. I am married. She is regrouping after a divorce. I am Catholic. She is Jewish. However, we are both Southern California "women of a certain age" facing major changes in our lives. She has chosen to share her adventures in dating and self-discovery on the internet. Perhaps I have such a strong admiration for her because she is facing her change publicly with courage, grace, dignity and humor.
Jessica's self-deprecating sense of humor is addicting. She is real, sometimes raw, and I love her for it. I am strangely fascinated by her journey. Secretly, I cheer her on when she has a small step forward and cry with her when she reaches a stumbling block. Through it all, she is doing what she loves to do…writing and brightening up people's lives with her sense of humor.
Oh, and here's another thing that I love about her…Even though her blog is big, she still replies to comments and visits her reader's websites. Thanks Jessica, for keeping it real.
By Yvonne DiVita: (US Alexa Ranking: 174,339)
As a 20 year, serial entrepreneur, I am always looking for resources directed to women in business. It is a fairly narrow niche with a few standouts, and www.lipsticking.com is leading the pack--literally. Founder Yvonne DiVita assembled a team of high powered women and formed the Lipsticking Society. Together, they deliver valuable content for women in business.
DiVita explains, "Moving forward our goal is to offer visitors smart resources such as: educational content, affiliate connections, as well as business/life advice. We are working to build a Society based on companionship, community, and character.
Even though their slogan is "marketing to women in business", I have found the topics reach to the far corners of issues that women face. Even if you don't have aspirations of leading the Fortune 500 or someday appearing on the cover of Entrepreneur Magazine, there is still something for everyone with two X chromosomes.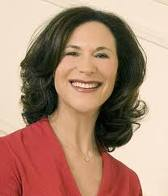 By Connie Bennett: (US Alexa Rank: 247,975)
About 5 years ago, I discovered how destructive our sugar is to my health. The rising obesity rates in our country are alarming, and excess sugar is the number one cause of our obesity. Did you know that the average American consumes 65 pounds of added sugar per year? That is 19 teaspoons a day and most of it comes from high fructose corn syrup hiding in our highly processed diet.
The next time you are in a place where crowds gather, do this experiment. Count how many people out of each 10 you see that are either obese or morbidly obese. Each time I do this, I count 7 - 8 out of 10 people (including children). Americans are heading towards a health catastrophe which may be irreversible. I think the answer lies in education and personal responsibility.
Connie is on it. Not only is she on it, she is ahead of the curve. For the last 12 years, she has been committed to improving her own health by eliminating sugar, and helping others to break their own sugar addictions. I know she sometimes feels like she is alone in her cause, but I want to reassure her that people are taking note and listening. We really are, Connie!
I find her site contains the latest and greatest updates on sugar, health and wellness. Become a subscriber and help fight the overwhelming trend towards obesity. Use the information she presents to teach your children, too. Whether we realize it or not, they do listen to us and watch what we are doing. I heard my daughter telling a friend that she was going to skip desert because she had already had 15 grams of added sugar that day. That was music to my ears.
Well, that's it for my top 10 list. Again, there are many women doing a fantastic job of making a contribution through their blogs. These ladies just happen to pull through for me time and time again.
Who is on your list? Is there anyone I missed?
This is an article written by a member of the SheKnows Community. The SheKnows editorial team has not edited, vetted or endorsed the content of this post.
Want to join our amazing community and share your own story? Sign up here.