This article was written by a member of the SheKnows Community. It has not been edited, vetted or reviewed by our editorial staff, and any opinions expressed herein are the writer's own.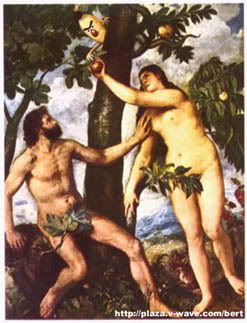 Grover groupie? Bert booster or enthusiastically Ernie? Me too. I was psyched, in theory, that the earliest seasons of "Sesame Street" from the '60s and '70s were being released on DVD. "Hey," I thought, "I can get my kids some old-fashioned TV edumacation. Er, as soon as we get a TV. We'll get right on that!" Then my children could know the joy of Twiddlebugs and those crazy phone-harassing aliens.
But don't fork over your money just yet. Apparently "old school" "Sesame Street" is too controversial for kids of today, and even comes with a viewer advisory warning. Bernt Eidsmoe discovered that he even had to prove he was legally an adult before he could attempt to purchase either of the first two volumes on Wal-Mart's website.
Virginia Heffernan wrote an article for the New York Times Magazine, "Sweeping the Clouds Away," (which is currently sweeping the blogosphere) about the release of the DVDs and the flap over its unexpected warnings.
Heffernan goes on to detail other "objectionable" aspects of the first seasons, and wonders why the series now comes with a warning label. She writes:
I asked Carol-Lynn Parente, the executive producer of "Sesame Street," how exactly the first episodes were unsuitable for toddlers in 2007. She told me about Alistair Cookie and the parody "Monsterpiece Theater." Alistair Cookie, played by Cookie Monster, used to appear with a pipe, which he later gobbled. According to Parente, "That modeled the wrong behavior" -- smoking, eating pipes -- "so we reshot those scenes without the pipe, and then we dropped the parody altogether."
I remember many of the early scenes described in the early episodes and related in Heffernan's article: a "depressive" Oscar, Big Bird's Snuffleupagus "hallucinations," a pipe-munching Cookie Monster on Monsterpiece Theater. Why are these scenes, thirty years later, deemed too racy for today's kiddies? Is the world we live in so different today?
Maybe so. MommaSteph at MomSquawk believes there were valuable (if scary) lessons in the old shows, which may not apply today:
OK I do remember some fairly trippy animated sequences from early Sesame Street episodes. Remember the kid on the bike who gets lost and winds up somehow in the world of Yellow Submarine? But even though it's a kinda creepy little piece, it teaches a valuable lesson about how to find your way home if you wander astray (these days we pretty much expect kids to stay chained to us so there's little chance they need to know how to "get unlost" before they hit their twenties, but still…).
(Here's the cartoon of the boy who gets lost MommaSteph refers to. This one scared the pickles out of me, and I remember hiding my head under a pillow on subsequent airings, but I sure started to look for landmarks when I was riding in my grandmother's car after that.)
Overall, the reaction of blogging adults who have fond memories of growing up with "Sesame Street" seems to range from "what the flip-flops?" to "we turned out fine...RIGHT?" Gallimaufry, for instance, compares the old shows to the new ones, and finds the new "humourless and insipid" in comparison. I have not been able to find a person who is applauding this decision and vowing only to pop one of these racy DVDs in after the kids are in bed and with the curtains drawn. Many people I know treasure the opportunity to share experiences they loved as children with their kids, so old school "Sesame Street" is one of those things, right?
I am also hearing a lot of nostalgic talk about "The Pinball Cartoon" and how gritty and real old "Sesame Street" was...well, Jordan Ferguson summarizes it excellently:
...[W]hat most people forget is that in its early days, Sesame Street was rough! Like, concrete jungle kids playing on empty oil drums tough. Forget this whole 'Elmo's World' nonsense, Big Bird used to live in filth, and Oscar wasn't lovably grouchy, he was just an asshole.
For all the "toughness" and "filth," Sesame Street did something good for me, and for Molly Ivors, who, like me, grew up in a white rural area:
As a rural white preschooler with a pretty limited experience, I admit that I didn't really know any blacks or hispanics in the real world, but I did on Sesame Street. It was my first experience of any kind of city, and I grew up accepting women doctors, interracial relationships (David & Maria, though when the time came for her to marry and reproduce, she chose the more standard Luis), and weird monsters as par for the course. It's not that I thought there were such monsters in the city, just that I didn't think close-set houses, alleys, and people who weren't white were anything too exceptional.... Was it my world? No. Was that a bad thing? Absolutely not. Did I think of Sesame Street as a "black show"? Nope. I liked the kids and I liked the songs and I liked the puppets.
I felt the same way. Thank Gonzo for "Sesame Street," because otherwise I might have had no inkling or insight into the fact that there were other people who didn't look just like me, but (corny alert) were like me on the inside. Those kids, adults (and okay, monsters), were happy and sad and confused about things, just like I was.
But with all these considerations, one question is in my mind. With all the politically-correct, sanitized, "safe" children's television that is available and purports to achieve the same edutainment goals as "Sesame Street," not to mention the fact that "Sesame Street" is still on the air today, is there any reason to even buy these DVDs? Do we still need old-school "Sesame Street?
Would you show these to kids? Is this over-reactive butt-covering on the part of the company that produces "Sesame Street," or is there merit to these warnings? What do you think?
And because I can't resist when I stumble on these things...Grover is Bitter and Bert is Evil, two parody sites.