Cheryl Malandrinos is a freelance writer and editor. A regular contributor for Writer2Writer, her articles focus on increasing productivity through time management and organization. A founding member of Musing Our Children, Ms. Malandrinos is also Editor in Chief of the group's quarterly newsletter, Pages & Pens.
Cheryl is a Tour Coordinator for Pump Up Your Book, a book reviewer, and blogger. Little Shepherd is her first children's book. Ms. Malandrinos lives in Western Massachusetts with her husband and two young daughters. She also has a son who is married.
You can visit Cheryl online at http://ccmalandrinos.com or at the following blogs:
The Children's and Teens' Book Connection
I'm Not Sure I Like This Side of the Book Promotion World by Cheryl C. Malandrinos
Now, maybe when I announced my virtual book tour you were thinking how much easier it was going to be for me. After all, I am in the business. I coordinate virtual book tours all the time.
Let me tell you, it's very different doing it with your own book.
Yes, the mechanics are the same: send out emails, find blog hosts, send out more emails, get the bloggers what they requested, promote the heck out of the tour, and repeat. It is interesting, however, to try and plan a two-and-a-half-month tour while coordinating tours for a whole bunch of other people.
I guess it's a great thing I love my job. I love my clients too. They are some of the best people out there.
What's new to me, though, is the author side of things. My book, Little Shepherd, came out at the end of August from Guardian Angel Publishing. It is a retelling of the Christmas story as seen by a young shepherd in the fields outside of Bethlehem. This shepherd, Obed, is afraid to leave his first flock and join the others to see the newborn King. He takes his job very seriously and he doesn't want anything to happen to his sheep while he is away.
Like Obed, I'm a bit anxious. The day my book hit Amazon I was doing the happy Snoopy dance. Then I started watching my Amazon ranking. Every day it went up, and I don't mean in small increments. In case you don't realize it, up is bad. It's kind of like golf—the lower the better.
My ranking went up by leaps and bounds. The book has only been out a few weeks and I doubt I've sold a single copy online. Suddenly, I'm not liking this side of the book promotion world. Until now, if a client mentioned lagging sales, I sympathized, but I didn't truly understand his disappointment.
As I embark upon this jam-packed two-and-a-half-month virtual book tour with Pump Up Your Book, I'm also lining up local events. I'll be blogging about my book tour at my new blog, http://littleshepherdchildrensbook.blogspot.com/  and using social media to draw attention to my one tiny book in a huge ocean full of other books.
Maybe by this time next year, I'll be a pro at being an author and a tour coordinator. Perhaps not, but I'm sure it will be one wild ride.
About Little Shepherd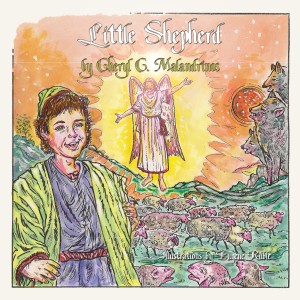 Obed is in the hills outside Bethlehem when the angels appear to announce the Savior's birth. Can he trust that the miracle of the first Christmas will keep his flock safe while he visits the newborn King?
This is an article written by a member of the SheKnows Community. The SheKnows editorial team has not edited, vetted or endorsed the content of this post.
Want to join our amazing community and share your own story? Sign up here.