This article was written by a member of the SheKnows Community. It has not been edited, vetted or reviewed by our editorial staff, and any opinions expressed herein are the writer's own.
I am the daughter of a Mexican immigrant as well as a fourth generation southern Arizonan.
I have a deep love for the desert I call home, but there is much controversy surrounding this area because of the shared US-Mexico border. Almost daily, local news reports on events concerning illegal drug and human trafficking taking place at the border. Recently, my state became home to over 1000 children, mainly from South American countries who had been detained in Texas while trying to cross into the States illegally, pushing our local news into the mainstream.
Although this story emphasized the current border crisis, many of the ongoing events don't get as much national oxygen. For instance, in June, Arizona Border Patrol agents were shot at by a Mexican military helicopter that crossed into the US and a few years ago Arizona rancher Rob Krentz was gunned down the day after a drug bust took place on his ranch.
For years, I have actively followed these border developments. But after writing my previous story about the children in the Nogales holding center, I wanted to visit the border for myself, to get a better picture of what was happening and what the realities were. To facilitate a visit, I sought out Julie Katsel the director of the Tucson office for U.S. Senator Jeff Flake (R-AZ). Katsel contacted Dan Bell, a southern Arizona rancher and the president of the Arizona Cattle Growers Association, who then agreed to take me on a guided tour. Katsel also accompanied us. We began the tour on Bell's property and shortly encountered this: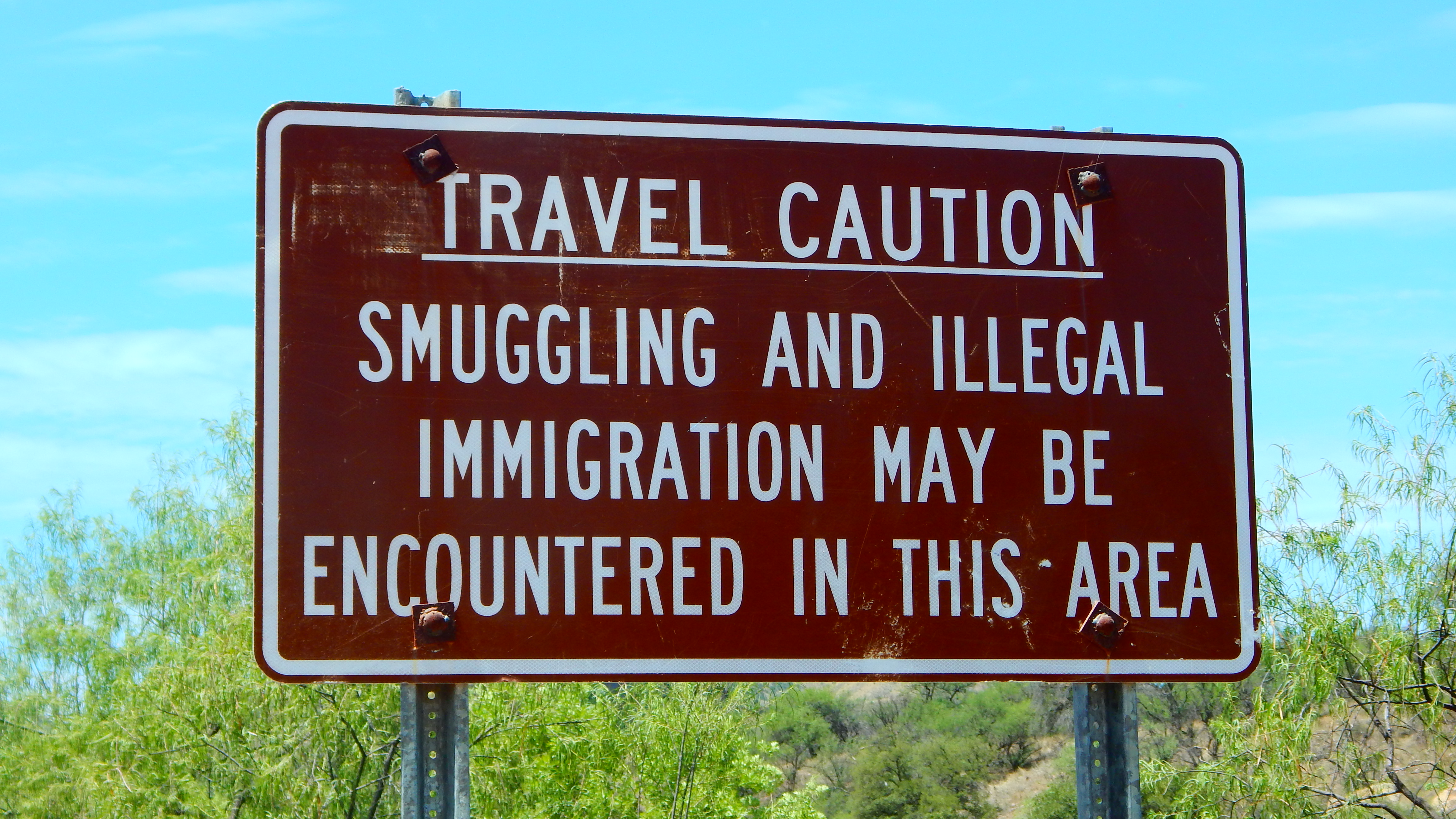 Image: Jennifer Humphries
NEXT ---------->
I have visited Mexico quite frequently over the years and have seen the fencing at the the border, which looks much like this. I had always lived under the assumption that the rest of the border was equally fenced.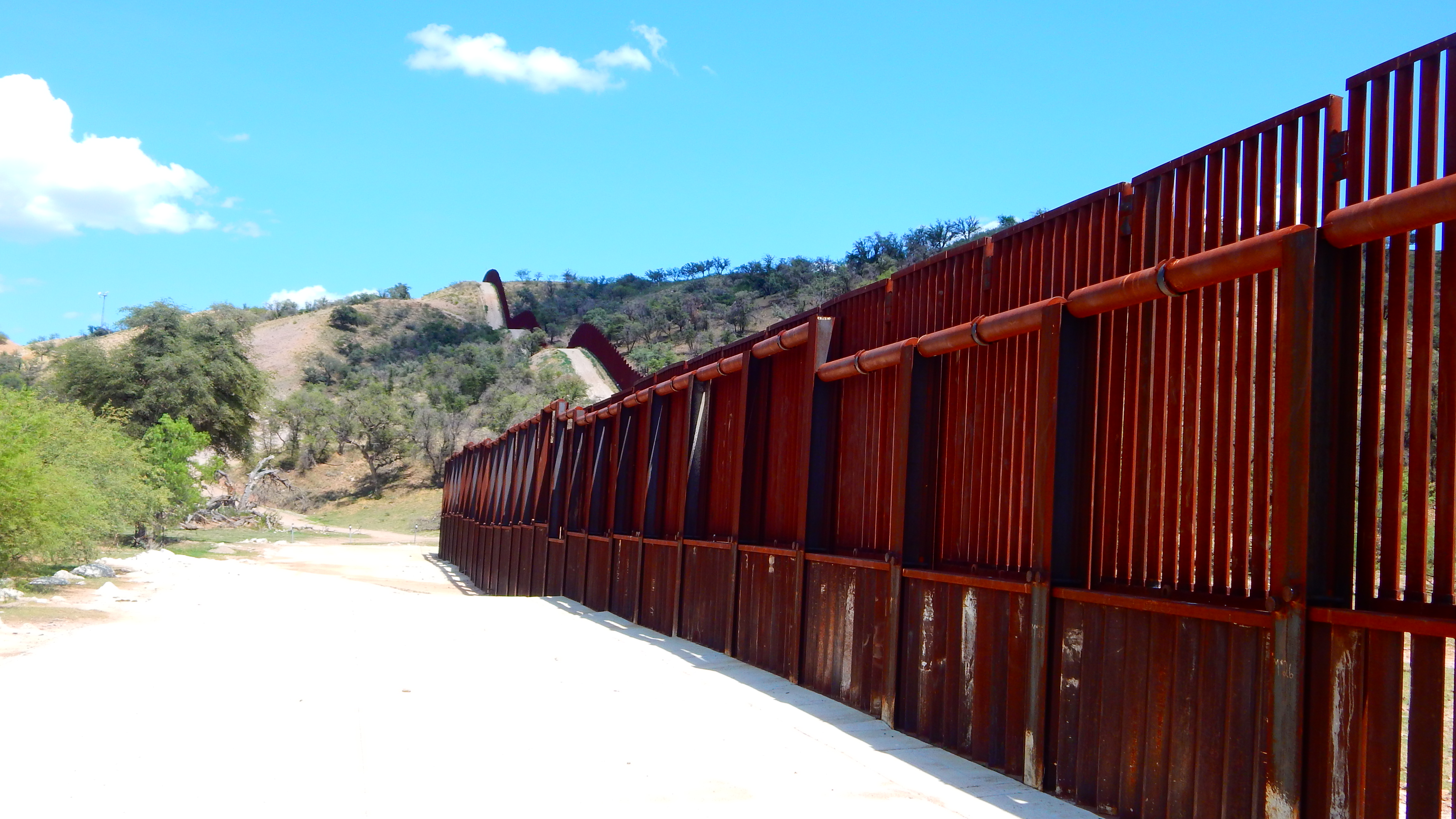 Image: Jennifer Humphries
NEXT ---------->
Quickly, I discovered that the majority of the border fencing actually looks more like this: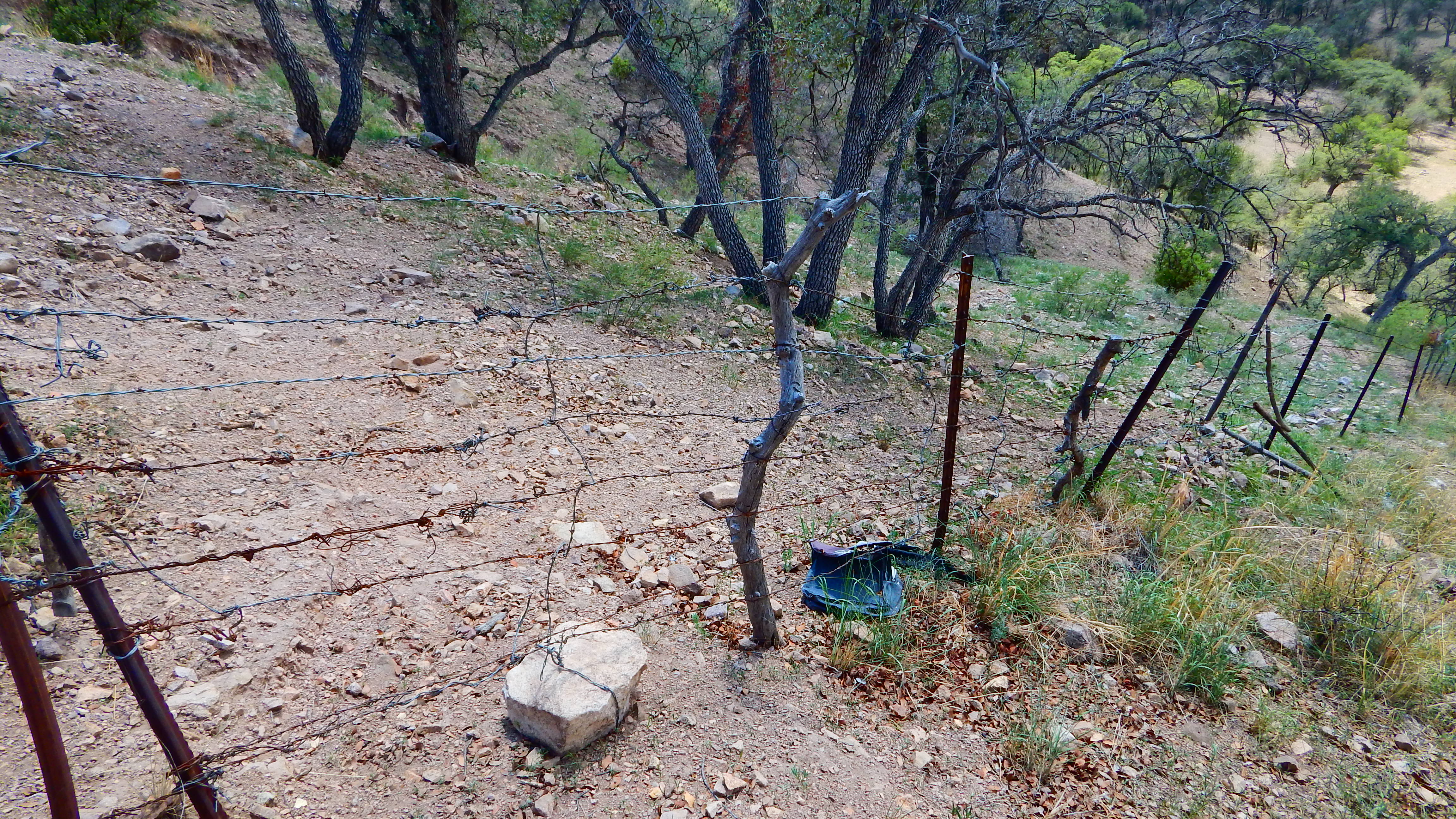 Image: Jennifer Humphries
The reality is that where there is fencing, it mostly consists of roughly patched barbed wire used mainly to keep Mexican ranchers' cattle from mingling with the American beef to the north. It doesn't really provide a strong deterrent to smugglers and people crossing illegally.
NEXT ---------->
Bell showed me just how rugged and unforgiving this stretch of land can be, which has also been referred to as the 150 miles of Hell. As we traveled, Bell pointed out the deterrents and technology now employed by the Border Patrol in cooperation with the ranchers and land owners in order to monitor this stretch of the border.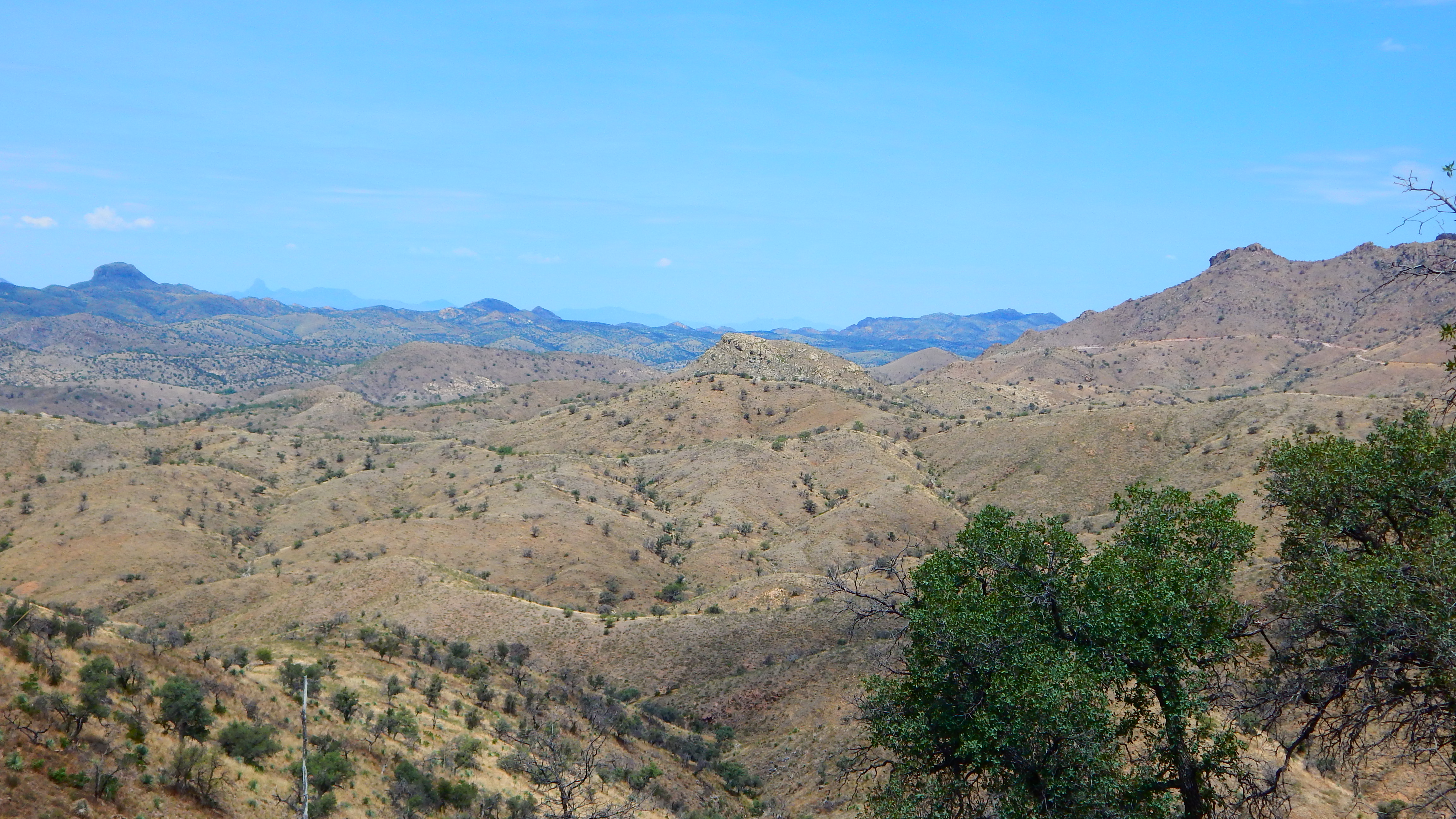 Image: Jennifer Humphries
"Generally what we see here are the more desperate crossers." said Bell, when asked to quantify the type of person moving across the area where his cattle are grazed. When I asked him to clarify, he told me that the person utilizing this stretch of the border is less likely to be a migrant in search of work but rather somebody working under the direction of the Sinaloa drug cartel. Whereas the South American children we have seen in the recent news seek out Border Patrol officers to turn themselves in, those attempting to enter the U.S. in the southern Arizona sector wish to completely avoid detection.
On my several hour tour, I saw five or six Border Patrol agent teams as well as two mobile satellite systems, which are recent additions to the border security infrastructure. And yet the Border Patrol is still outmanned and, more importantly, outgunned. Even more so now that crucial Border Patrol resources are being diverted to deal with the influx of unaccompanied minors.
Bell asserted that through the southern Arizona corridor the vast majority of traffic—including migrants—is controlled and monitored by the cartel. The cartel's first priority is to move their loads of drugs through the area employing scouts who monitor Border Patrol positions from mountain peaks on both sides of the border. Many times, groups of crossers are used as diversions in order to move Border Patrol agents away from the more lucrative drug shipments moving simultaneously through the area.
NEXT ---------->
At one point along the fence, Bell directed us to an old fashioned barbed wire gate that he uses to return his Mexican neighbor's cattle when they follow across the cut fence lines. It was a pretty simple matter to open the gate and cross into Mexico, which I did, for a few steps. When asked if the smugglers use the gate, Bell shrugged and said "I wish they would, but they probably fear that there is a sensor, so they just cut the fence right over there." He pointed to a spot about 25 feet further down the fence line where the fence had been cut and repaired countless times.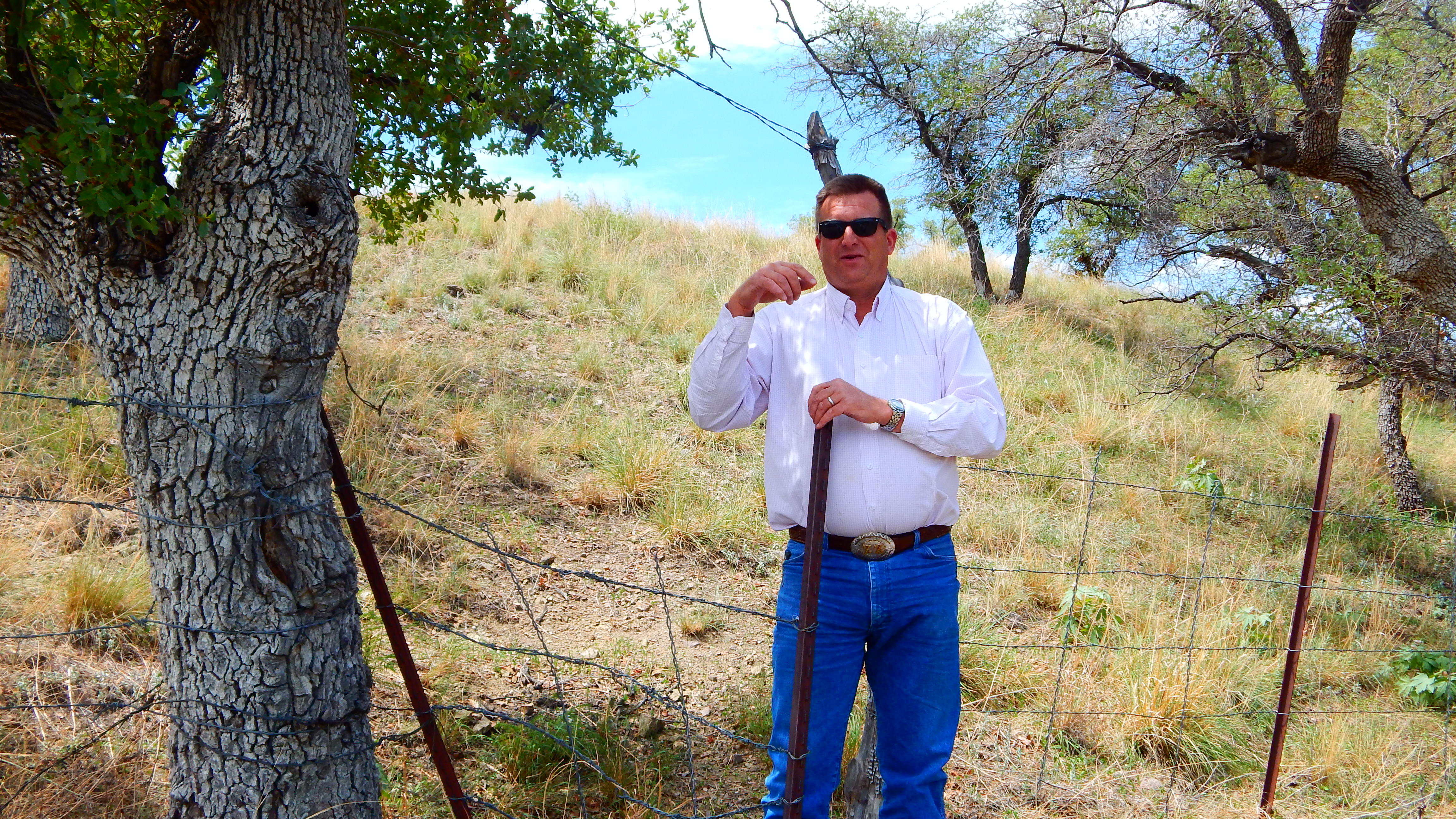 Image: Jennifer Humphries
NEXT ---------->
From that location about a hundred yards behind the Mexican side of the fence, loomed a large hill that Bell says is a favorite vantage point for cartel scouts, as it allows one to see for miles beyond the fence line. The chances were very good that a scout was watching us as we walked along the fence. Real time monitoring of the Border Patrol activities is essential for the cartel's activities.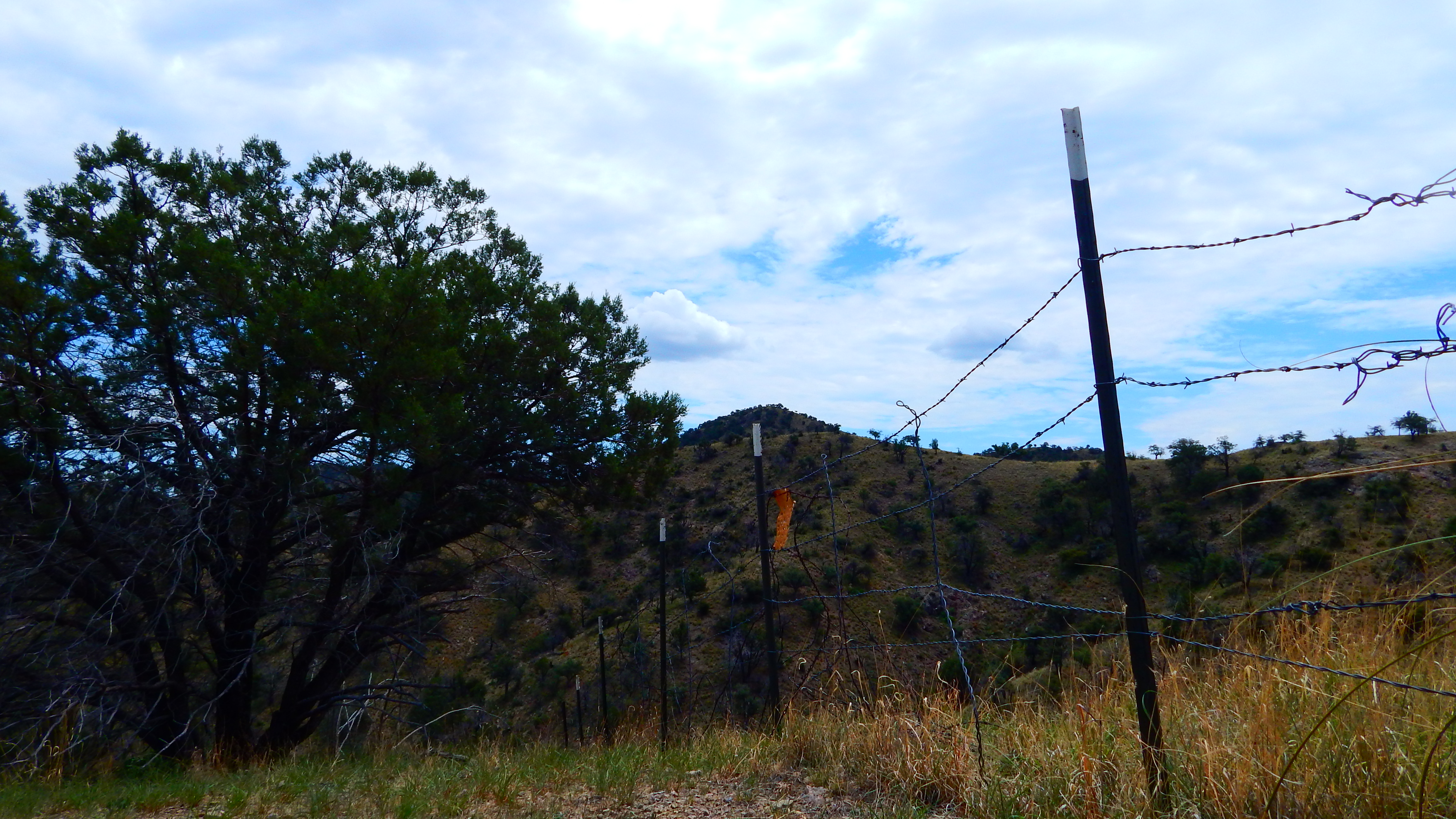 Image: Jennifer Humphries
Who is coming across the border?
Katsel, from the Sen. Flake's office explained that while Tucson has historically been one of the busiest areas for illegal border crossings, apprehensions for those just looking to work in the United States have decreased remarkably due to several factors. One of the main drivers is the improving economy in Mexico compared to stagnant economic growth in the United States. New technology and processes have also given the Border Patrol more success in tracking and interdicting large groups of illegal entrants.
Important to note is that since 2001, the Sinaloa cartel has taken over operations of this sector and smuggling drugs is far more profitable and easy than trafficking people. Because of that, allowing human smuggling through this sector takes second priority to drug trafficking.
Bell explained to me, "All of the independent coyotes (local term for professional human smugglers) are gone. Everybody works for the cartel." The cartel is very well equipped and organized. Most crossers generally wear camouflage, and have also taken to wearing "carpet shoes" which make detecting their footprints very difficult. Recently they have turned to darkening their water bottles because glints of light from the clear bottles can be seen by passing aircraft. The scouts and human "drug mules" often travel by night utilizing night vision technology and radios that are linked by remote solar powered transponders. Bell will often report to the Border Patrol at those times when he gets four bars on his wireless phone out in the middle of the hinterlands of his ranch as it is likely the result of a makeshift cartel cell tower.
NEXT ---------->
What can we do?
Of course, I asked Bell what he would do if he was in charge. He said he would build more and better roads to make many of these areas more accessible to the "good guys". This makes a lot of sense as during my travels it became immediately apparent that a contiguous, high-quality fence would be difficult to impossible to construct due to the rough terrain in many of the areas. Many times, the Border Patrol can identify the smugglers but are powerless to move assets to the area to intercept because it can take hours for people in vehicles to reach many of the more remote sites.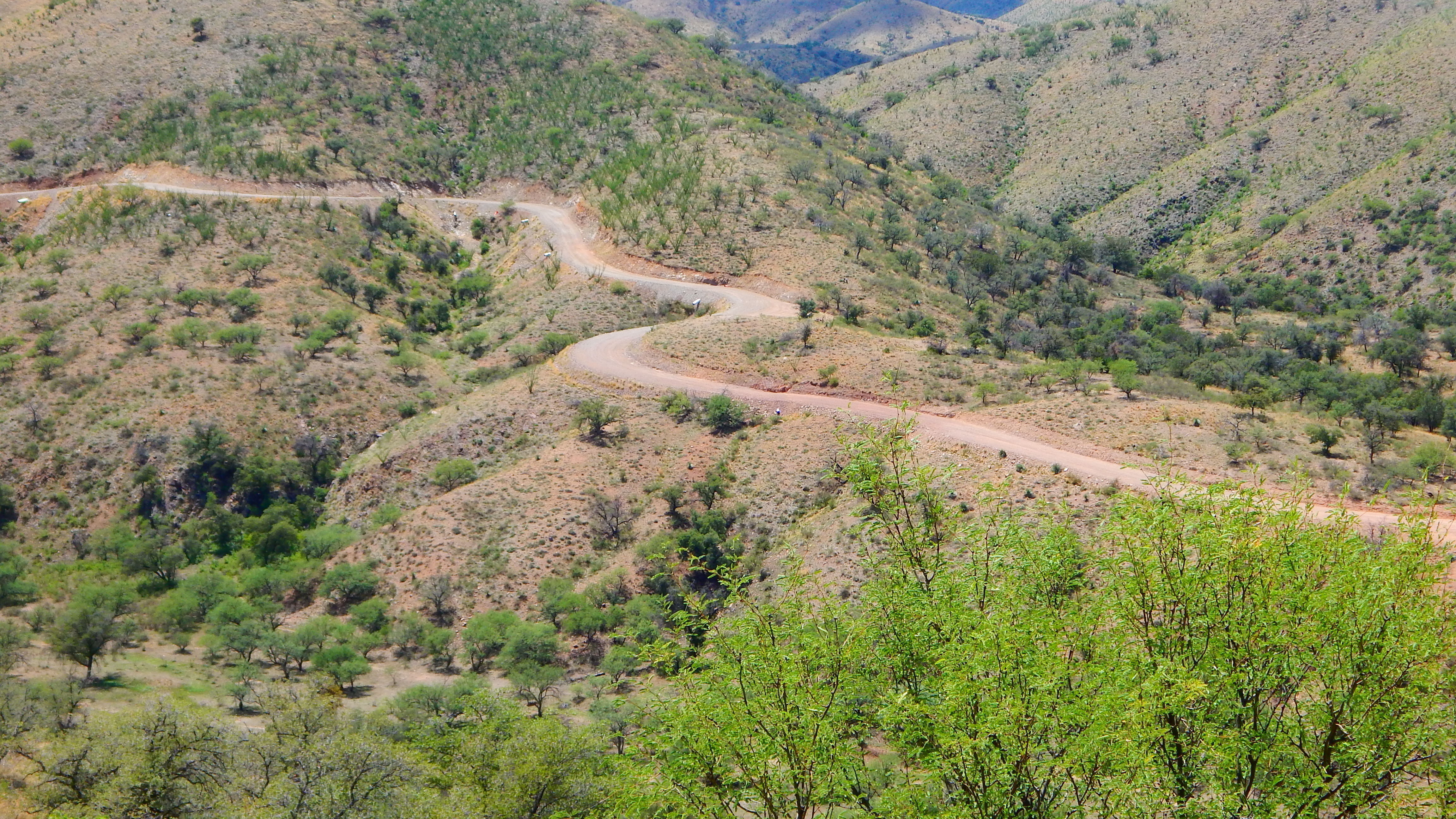 Image: Jennifer Humphries
Bell additionally explained that a better road system would also save lives. Immigrants who are abandoned during their trip by the cartel-operated smuggling operations, could make their way to the roads to be taken into custody by Border Patrol before they die from exposure, which also happens a lot more often than it should. Also it would allow fire fighters to better battle forest fires. The forest service has noted that fires are sometimes set by abandoned migrants needing help, or even by smugglers as a distraction tactic. Even if we insist on more fencing, we will need roads to build and maintain the fencing. Fortunately, this process has been started as evidenced by the new road construction we witnessed as pictured above (it is not yet open for travel.). Bell claimed that this project was several years into development and should be open in the near future. Many more roads like this will be needed.
My biggest takeaway from the trip was that there is a tremendous difference between the historical picture of how people came across the border in the past and the new brutal reality of what is happening now in the Tucson sector of the southern border. The greatest amount of traffic is controlled by drug traffickers who are dangerous people performing a nefarious task. And while they will move immigrants across when it suits their needs, there is always a steep price, both financially and usually physically that must be paid. According to a report filed by the Washington Office on Latin America border activity is complete." Although the cartels sometimes will allow families to cross, the traffic in the Tucson sector is quite unlike what is currently happening in Texas, and we would make a great mistake combing the two problems into the same policy prescription.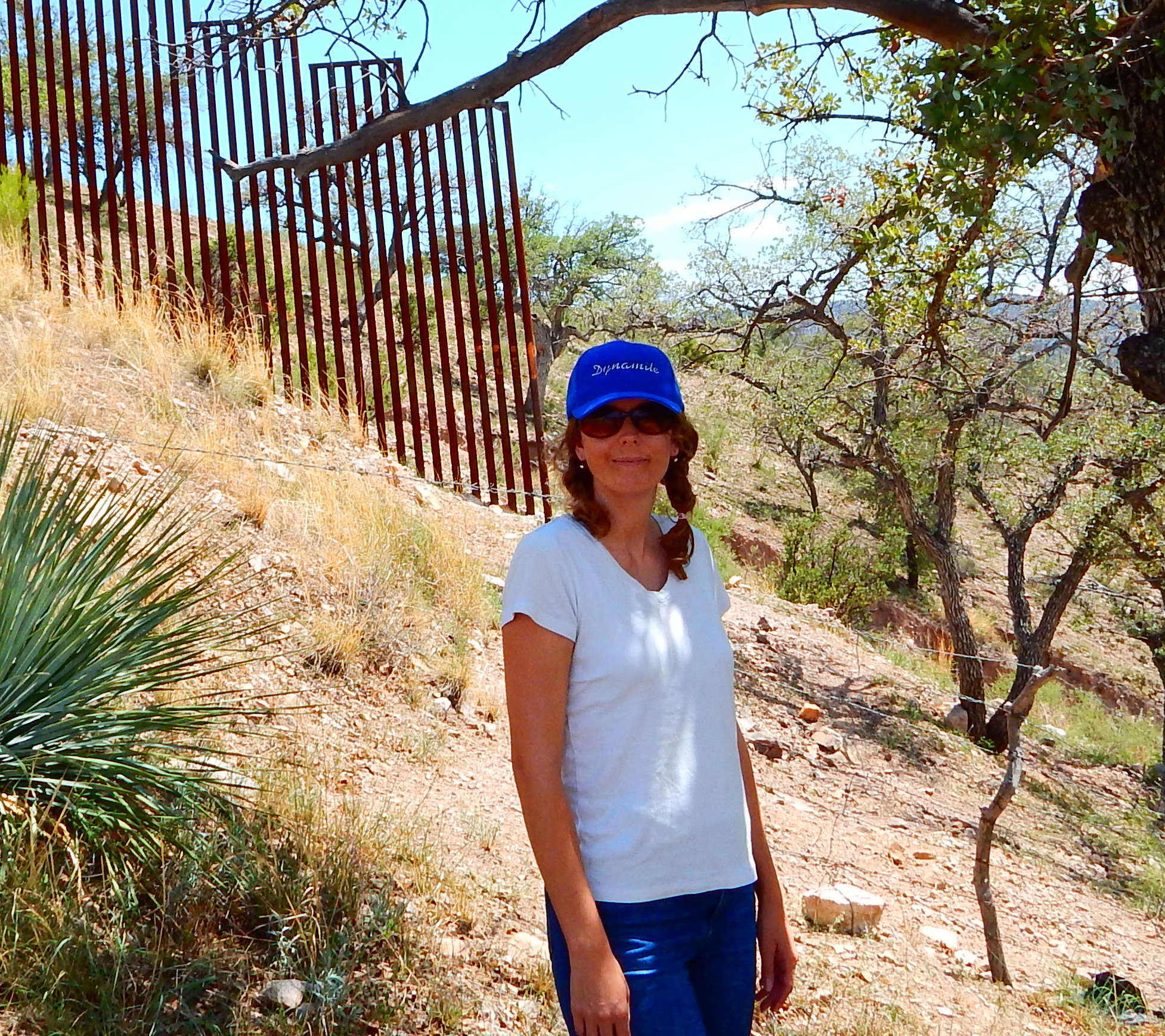 Jennifer Humphries is a public relations specialist, children's book author and Queen Mom to 3 girls and 1 boy. She writes for jenerallyinformed.com.