If Casey Anthony had been on trial for having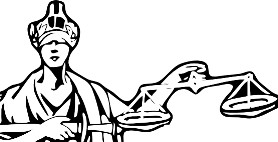 a personality disorder, she would have been found guilty in an hour.  There was a mountain of evidence to support that charge.  But her jury bravely and rightly came to a just conclusion – while her behavior was despicable, it was not proof that she murdered her little girl.   This verdict was especially symbolic in a week that started by celebrating the basis of our Democratic processes.
The case was over prosecuted and sensationalized.   There was no data even to prove that the child was murdered.  My guess is that Casey routinely medicated Caylee to get her to sleep so Casey could party.  And one day Caylee didn't wake up.  I believe it was an accident, albeit still a criminal act.  I think if the prosecution had gone for a scenario similar to that they might have prevailed.  But they were greedy and it blew up on them.
The trial certainly opened a window on some real ugliness in America.  We saw a mother with a myriad of problems, yet no responsible person intervened in any meaningful way.  We saw a daughter and sister willing to throw her entire family under the bus to defend herself.  We saw complete strangers taking this so utterly and inappropriately personally that it is almost like a mob mental illness, with weeping and screaming and wishing Casey Anthony to hell and Nancy Grace declaring "the devil was dancing" at the verdict.  Worst of all, we saw a doomed toddler and could do nothing to save her.
Another sad fact is there are hundreds of Caylee's out there.  Children we will never hear of and no one will do anything to help, especially if the child is poor or a minority.   While our justice system works to a certain extent, I think there would have been a far different outcome if Caylee and her family had been black or Hispanic.
People are in an uproar that Casey Anthony has 'gotten off'.  But there is no future for her.  There wouldn't have been one even if this ghastly tragedy hadn't occurred.  Limited insight, impulsive behavior, unstable relationships, serial sexual partners, inability to hold a job or take responsibility for poor choices, this girl was a train racing towards a wreck.  Justice according to our laws was done.  Casey will eventually meet another kind of justice at her own hand.
Marie
www.nourishourselves.blogspot.com
This is an article written by a member of the SheKnows Community. The SheKnows editorial team has not edited, vetted or endorsed the content of this post.
Want to join our amazing community and share your own story? Sign up here.