DWTS All Stars Week 3: A Night of "Iconic" Dances, a Donkey Show that Wasn't, and a Double Elimination. Ruh-roh.
This article was written by a member of the SheKnows Community. It has not been edited, vetted or reviewed by our editorial staff, and any opinions expressed herein are the writer's own.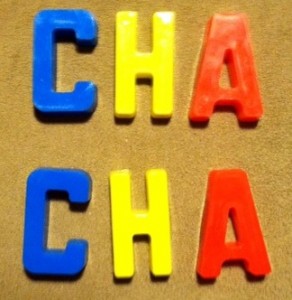 This week on Dancing with the Stars, Tom Bergeron promised us two "bombshell announcements," neither of which were really bombshells.  The first was that former "American Idol" judge Paula Abdul would be a guest judge next week.  It'll be interesting to see what kind of a cluster that'll be.   The second is that the all-stars will pick dance styles for each other to perform.  So, for the first time in history, strategy will play a role in ballroom dancing.
It's a double elimination week and the "stars" were the creative directors for their dances.  That means they picked the "iconic" dance, the outfits, and any special effects (dance with a donkey, anyone?)
Without further ado, here are my observations:
Brooke Burke Charvet raided the WWF closet to borrow a belt for her ensemble.
During introductions of the stars, the term "television host" means you are currently ahem, available for new projects, ahem.
Three stars douchebags chose dances of their competitors.  Can you guess who they are?  Hint: Apolo Anton Ohno was one.  Shocking, I know.
Drew Lachey
For their iconic dance, Drew chose NKOTB's Joey McIntyre's cha-cha from season 1.  That may be the first and only time Joey McIntyre and iconic will be used together in a sentence.  There was a wind machine, but I was more distracted by the fact that Drew wore a blue hoodie with a black leather vest.  Bold choice, Drew.  Bold choice.  Nick Lachey must've felt bad so he brought Vanessa out for a night free from dirty diapers and feedings.  Score: 22/30
Gilles Marini
Gilles performed a dance inspired by Erin Andrews and Maks' tango from season 10.
Gilles flew in on a harness and Peta strolled out in her underwear, a la a slutty "Peter Pan."  Score: 25.5
Melissa Rycroft
Melissa opted for season 13 champion J.R. Martinez' samba.  There was lots of neon and lots of shimmying.  Melissa's hot pink feather costume came complete with a fake glitter tramp stamp.  That's detail, folks!
Len compared the dance to a can of cola, fizzy and refreshing.  Coke Zero is my beverage of choice for just those two reasons.  I knew Len and I had something in common!  An affinity for cola!  Score: 27
Apolo Anton Ohno
Apolo danced to Gilles Marini's season 8 fox trot.  His artistic vision was a little over the top, which included dancers painted white and dressed as Greek statues in case, you know, you forgot he was an Olympian.   He totally pulled an Andrew McCarthy in "Mannequin" to Karina's brunette Kim Cattrall.  Where's the sassy window dresser Meshach Taylor when you need him?  My take: l-a-m-e.  The judges liked it though.  Score: 25.5
Kelly Monaco
Kelly had the week off from her grueling soap star schedule so she had a few extra hours to hone the paso doble performed by season 4's Laila Ali.  She and Val did a good job, and Val kept the boob jokes to a minimum.  Hooray!   Score: 27
Kirstie Alley
Kirstie selected Carson Kressley's cha-cha from season 13.  She exacted a little revenge by putting Maks in leggings, a ridiculous wig and another one of those sleeveless leather vests that made him look like the fourth Bee Gees brother.  Score: 24
Sabrina Bryan
Sabrina, like any good Disney Kid, was terrified to defy the judges and break any rules so of course she selected Mel B's paso doble from season 5.  She was in charge of selecting her costume so I was a little perplexed as to why she selected a sparkly purple gown with fake, bedazzled skin cut-outs in the cleavage area.  The bra made it look like she had a uni-boob.  Very unflattering.  Score: 25.5
Emmitt Smith
Emmitt and Cheryl performed a paso doble inspired by A.C. Slater in season 3.   They were going to incorporate a live donkey into the mix but apparently the donkey wasn't having it.   Bringing a donkey show to primetime?  I don't think network TV is ready for that.  Score: 25
Helio Castroneves
Helio selected Apolo's season 4 quickstep as his iconic dance.  It was high energy and fun to watch but he tripped over Chelsie's dress so that wasn't a great moment.  Maybe she should've taken a page from Peta and danced in her underwear to avoid that problem.   Score: 25.5
Bristol Palin
A gum-chomping Bristol had a meltdown and stormed out during rehearsal.  They didn't show any dancing, which is pretty much par for the course.  She pulled the sympathy card with Mark, saying, "I feel like you're bummed that you didn't get Shawn or Sabrina as a partner."   Mark tried to console her by rubbing her leg, which didn't help matters at all.  He also apparently blew off a rehearsal the previous week which, I have to admit, is a douche-y move.  But, alas, the show must go on and Bristol and Mark danced a paso doble.  Pocket Pal Mark was dressed in a sparkly black Burger King crown, while Bristol danced in a white boa and housecoat.  Have it your way, indeed.  I thought it was a dud.  Score: 22.5
Shawn Johnson
Shawn and Derek added some gymnastics moves and a trampoline to Helio's season 5 quickstep.  There were some flips and splits, and all three of the judges said it was the best dance they'd seen on the show.  However, Len slammed them for breaking the rules.  It was definitely the best dance of the night.  Score:  26.5
How bad did you want to see someone pick Kate Gosselin's "Paparazzi?"  And which two dancers should join Pam Anderson and Joey Fatone on the bench?