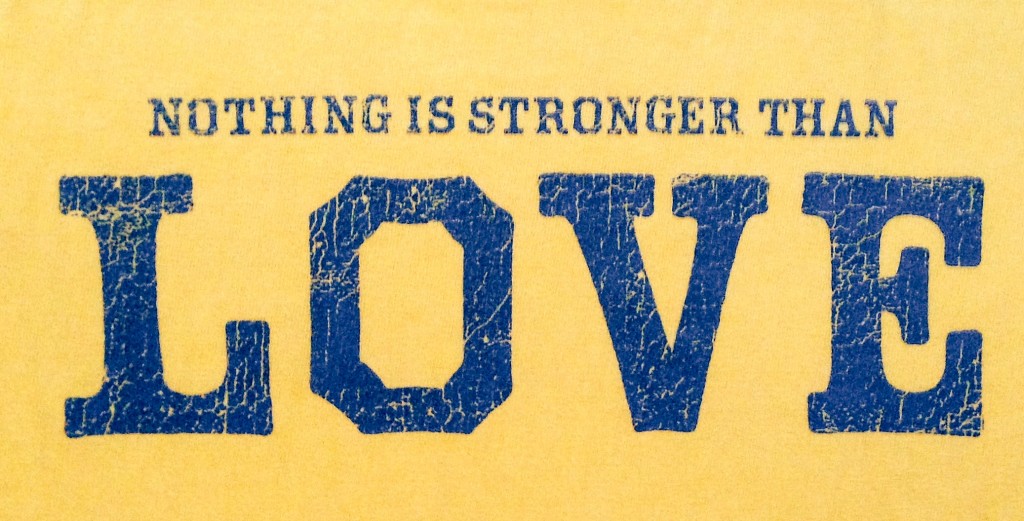 "I'm looking for a dare to be great situation." ~ Lloyd Dobler (Say Anything)
25 years ago today (April 14, 1989), one of my all-time favorite movies, Say Anything, was released.
I was in eighth grade and, if I recall correctly, went to see it with a one of my good friends, who I met in middle school. I remember loving the movie and the main characters at first sight and would go on to watch it many times throughout high school, college and to this day, at age 39, the story doesn't ever get old to me. I also couldn't get enough of the soundtrack, especially "In Your Eyes" by Peter Gabriel and that iconic scene in the film, when Lloyd Dobler holds a boom box over his head trying to get Diane Court's attention, while blasting that song.
I have always been a big fan of John Cusack, since he was born and raised in my hometown of Evanston, IL and our families attended the same church (Sheil Catholic Center). I also love most of the films Cameron Crowe has directed, especially those dealing with love and young adult angst.
By the time I was a freshman at the University of Illinois in 1993, I used to say that Lloyd Dobler was my "ideal man." I claimed to want to meet and marry someone who had many of the same characteristics. One of my friends used to quote the line from Sleepless in Seattle to me, "You don't want to be in love, you want to be in love in a movie." In many ways, he was right.
Ironically, not long after Say Anything was released, during the summer after I graduated eighth grade, a friend called to ask me out, in a similar way to how Lloyd calls Diane in the movie. Unfortunately, when I look back on it, I didn't take a leap of faith, like Diane did, and will never know if he could have been my Lloyd. My old friend and I are both happily married (not to each other) with children now. Though I still wonder sometimes what might have happened if I said, "yes," when he called that night, in 1989. My old friend was the daring one, by having the courage to ask me out, and I, not so much, essentially telling him that I was "monumentally busy."
One of the main ideas I take away, every time I have watched Say Anything over the past 25 years, is the importance of "daring to be great." I don't mean this from an egotistical perspective, but by not being afraid to take risks, step in to help those in need, support loved ones, and follow our dreams.
As a wife, mom, group fitness instructor, writer/blogger and spiritual director for the women's retreat program at our parish, among other things, I have come a long way, over the past 25 years, when it comes to daring to be great. If you've never seen Say Anything or haven't watched it in a while, I encourage you to do so. I promise it will be worth your time, entertaining and inspiring.
Diane Court: "Nobody thinks it will work, do they?"
Lloyd Dobler: "No. You just described every great success story."
~~~~~~~~~~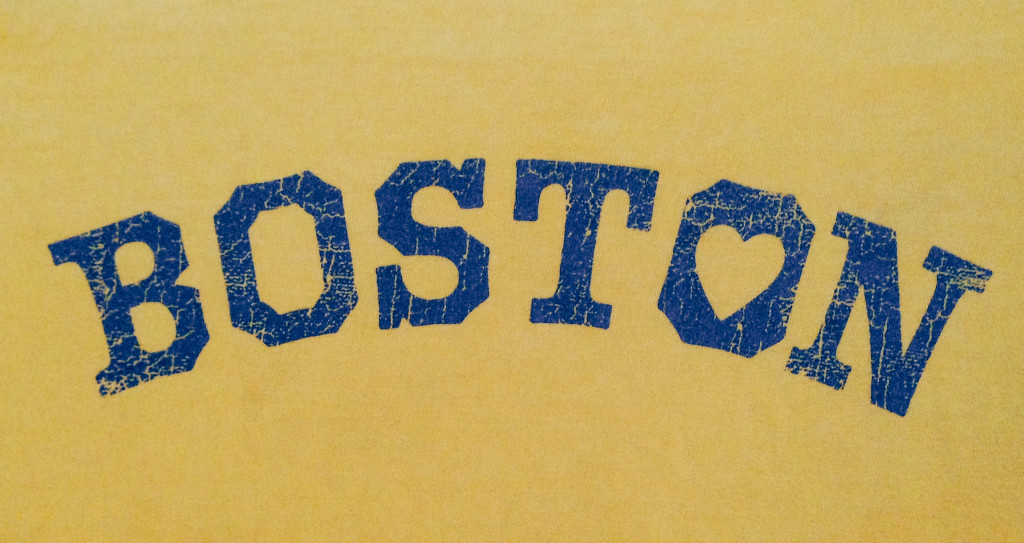 One year ago tomorrow (April 15, 2013), the prestigious Boston Marathon was held.
There were many people running 26.2 that day, daring to be great. Here is an excerpt from a draft of a blog entry that I wrote that day (and never posted):
How do we wrap our brains around something like this?
Sean was eight years-old when he came with me to follow and cheer for a loved one as she ran the Chicago marathon.
~~~~~~~~~~
"Hey, (friend), you OK?"
That message flashed across the screen of my phone as I left the doctor's office this afternoon.
~~~~~~~~~~
Earlier today I was in the waiting room at my doctor's office scanning through my Facebook feed. I saw that an old friend, who is in Boston supporting his sister, who ran (and finished) the marathon (before the bombs exploded), had shared the time in which she finished the first half. We interacted briefly about how he and other loved ones had not been able to connect with her during the race, because there were so many people running. I shared my experience in recent years going to watch and support an extended family member, who runs the Chicago Marathon annually and even leads a pace group through their extensive training process.
Then I went in for my appointment. I noticed a few more updates as I checked my phone waiting for the doctor to come in to the examining room, after the nurse left, including someone sharing they had seen's my friend's sister's finish time and how great it was.
How do we make sense of something that doesn't make sense?
As I left the doctor's office I noticed that someone else had commented on the thread about my friend's sister's time for 13.1 miles, they were asking if my friend was okay? I was confused. Why wouldn't he be okay? His sister had just finished the marathon in an awesome time and surely by now they were celebrating her accomplishment! But I was curious and checked my Facebook app quickly to try to figure out what was going on. That is when I learned what had happened.
So you can imagine my shock, and I know I wasn't alone, when I heard about the explosions near the finish line that afternoon, which had gone off while I was seeing my doctor.
I immediately thought of my friend and his family. I was relieved, thanks to social media, to be able to find out, relatively quickly, that they and other family members were safe and not injured. I soon learned of others I knew who had connections to those who had been there, either running 26.2 or supporting the runners from the sidelines.
I was horrified by what had happened and couldn't help but put myself in their shoes, having been on the sidelines a few times before cheering for my loved ones running marathons. My heart ached when I found out an eight year-old boy, who was there, on the sidelines, to support family friends who were running in the race that day, had died. He was the same age my son was when he attended his first marathon with me and I couldn't get that image out of my head.
I followed the round-the-clock coverage that week and was moved by all those who dared to be great in those moments and days to follow the Boston Marathon bombings. Whether they were caring for the injured, or pursuing the two men who perpetrated this heinous tragedy, there was so much love to be witnessed and inspired by.
I stayed up all-night from April 18th to the 19th following the search to catch the men responsible for the carnage at the marathon on television and social media. I was fascinated by how Twitter and Reddit seemed to always be a few steps (and about a half hour) ahead of the major networks and cable news channels reporting developments. However, as one might expect, it was challenging to determine if leads seemed credible, at times.
I found the experience compelling and those trying to solve the mystery and help track down these men amazing. I felt like I was a part of the whole thing and daring to be great too. Here's an excerpt from my Spring Shed: Week Five post, which I wrote on April 19th, after going without sleep the night before.
I originally wrote this post on Thursday evening. Just as I was finishing it up after 10:00 p.m., I happened to check Facebook and Twitter only to find out about a shooting of a police officer on the MIT campus. That led to me following all forms of media, from cable news channels to social media, though mostly Twitter and discovering slowly throughout the night/early morning what the shooting led to, which as I imagine you all know by now, was the capture and death of Boston Marathon Bombing Suspect #1, with Suspect #2, and possibly one or more accomplices, still on the loose. As I tweeted at one point in the wee hours of the morning:
As a SAHM, who moonlights as a writer/blogger, this has been one crazy night for journalism... #boston #truthistrangersthanfiction — Kathy Benson (@BereavedBlessed) April 19, 2013
So I actually pulled my first all-nighter since October 14 - 15, 2012, when I stayed all up night to finish this in time to be able to post/share in honor of National Pregnancy and Infant Loss Remembrance Day which is observed annually on October 15th. Before that I don't recall the last time I stayed up all night, it had probably been years.
It's surreal to reflect on this time last year and how much has transpired since. I have read and heard many more stories of those who dared to be great in the aftermath of the Boston Marathon bombings, whether as caregivers or survivors.
Six months after the Boston Marathon, I attended the Chicago marathon with friends, again as a spectator, to cheer on three loved ones who were daring to be great and run 26.2. There was a part of me who feared copy cats coming to the race and trying hurt people, especially me or those I know and care about. But I knew that security was high and the odds were in our favor. I wasn't going to let my fear hold me back.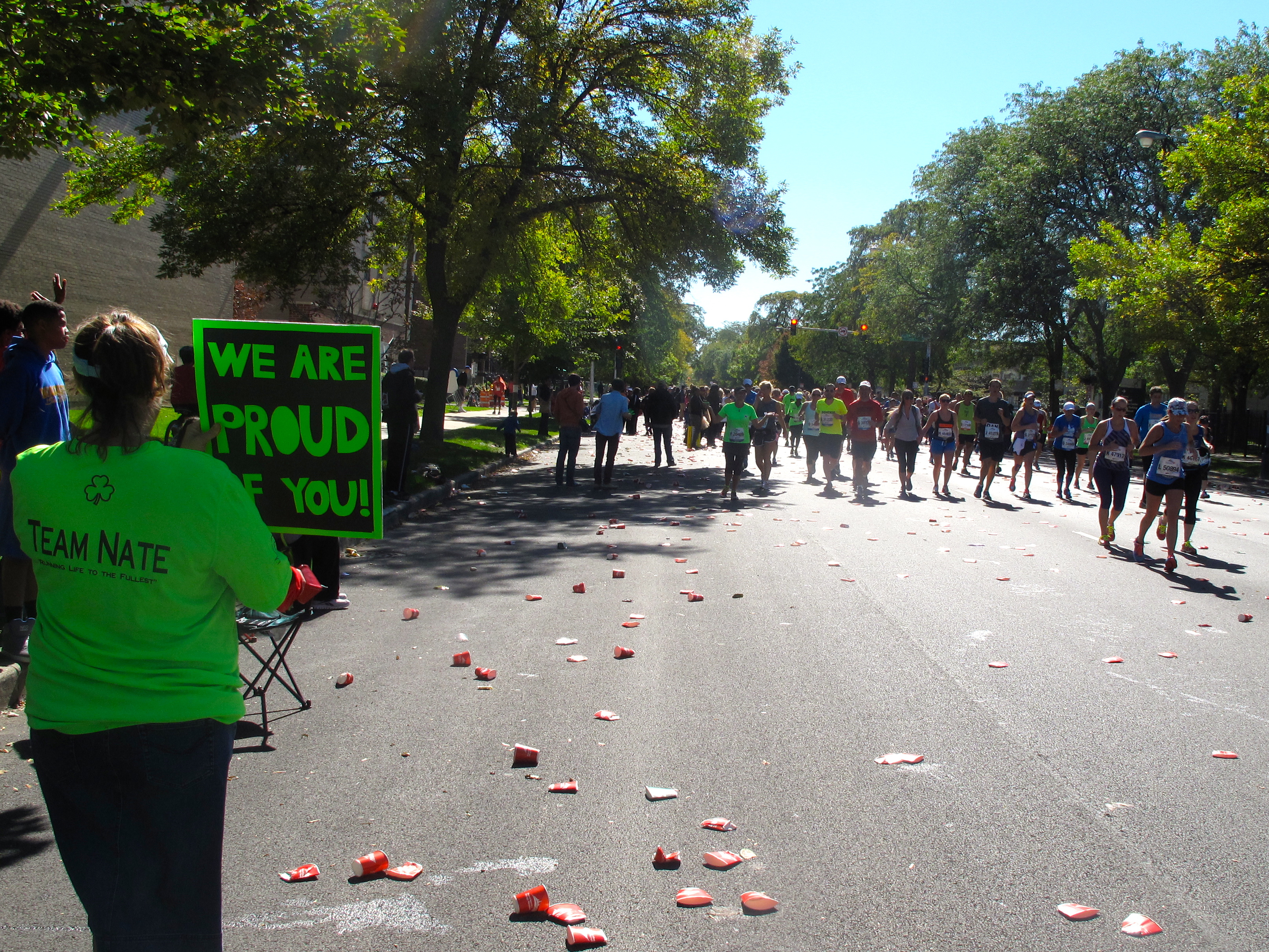 It was another awesome experience to be there for my loved ones as they ran. I thought often that day about what happened in Boston in April and all that has taken place since.
I don't know of I will ever desire and train to run a marathon, but I continue to be inspired by all those I know who dare to be great and do. I also believe that cheering on runners is another wonderful way to dare to be great, helping those going for 26.2 or 13.1 or even 3.1 to feel our love and reach the finish line.
~~~~~~~
Some people make a conscious choice to dare to be great, like Lloyd Dobler in Say Anything, and others rise to the occasion when faced with circumstances beyond their control, like those at the Boston Marathon last year.
Wherever this post finds you, I encourage you to dare to be great too.
You can reach out to someone you want to connect with, train to run a race, support loved ones, or attempt something else that you feel called towards.
Dare to be great.
Cross-posted on my blog.
Kathy Benson
Blog: Bereaved and Blessed
Twitter: @BereavedBlessed
This is an article written by a member of the SheKnows Community. The SheKnows editorial team has not edited, vetted or endorsed the content of this post.
Want to join our amazing community and share your own story? Sign up here.