As the season of sun and sand approaches, a techie like myself wonders what to keep in her tech arsenal. Ever wonder what new gadgets and gizmos are upon us?
Do you even know if your technology is ready for summer 2013?
 Here's the go-to guide for the summer!
Summer is the season for travel so as you gear up for your worldwide (or state-side) adventures, here are your must have items to take your through your summer excursions, from festivals and family reunions.
1. Waze App
Goodbye Google Maps, Hello W
aze! Have you caught the Waze craze yet? You should. Waze is described as "Waze is a free social mobile app that enables drivers to build and use live maps, real-time traffic updates and turn-by-turn navigation for an optimal commute. 100% powered by users the more you drive the better it gets."
One of the best features that I love about this app is the real-time traffic.
Updated by users just like yourself, you can report traffic cameras, weather hazards, even "ping", a built in chat feature, that allows you to communicate with others while on the road. Not to be irresponsible, Waze disables input while it senses the car in motion. This feature can be overridden by entering passenger mode. Currently this app is available for iPhone, Android, Windows and in beta for Blackberry.
Price: Free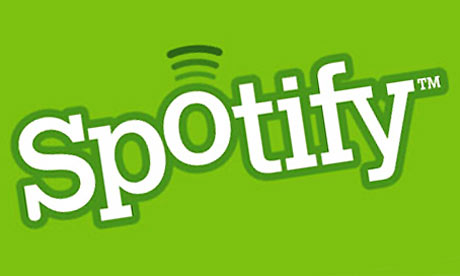 Remember the days of mix tapes and customs CD's? Well Spotify elements that outdated technology by allowing you to share music with your friends, stream artists live and even make your own playlists. So long mix tapes  Spotify allows you access (unlimited for 9.99) to a enormous database of some of your favorite artists and their catalogs. Some of the features of Spotify are that it is compatible with iPod, iPod Touch, iPhone, Android, and other mobile platforms, includes social music networking integration, and its Offline Mode allows the ability to take your playlists everywhere you go-even without an internet connection.
Price:
Basic: Free
Unlimited: 4.99 a month
Premium: 9.99 a month
Have you ever had THAT moment? You know the moment when you weren't paying close enough attention to that glass of wine during Scandal or jumped into the pool with your phone in your hand…Me Neither. Good thing is, LifeProof has the best solution for you with their new waterproof, all-protective smartphone case WITHOUT a screen cover! Lifeproof provides its "patent-pending Screenless Technology " which uses a compression lock system that forms a waterproof seal between the case and the device touchscreen. No need for grimy fingerprints with this case. It is available for iPhone 4/4s/5 and soon for the Samsung Galaxy SIII.
Available at Bestbuy or at the Lifeproof website.
With these hot items in hand for the summer, you can be sure to turn heads and stay connected through the dog days of summer. Stay cool!
This is an article written by a member of the SheKnows Community. The SheKnows editorial team has not edited, vetted or endorsed the content of this post.
Want to join our amazing community and share your own story? Sign up here.