Ok, this will brief because (a) I have a migraine and (b) I've taken two sleeping pills.  I will consider it a raging success if I make it through the entire post without massive spelling or grammar issues.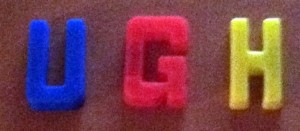 I was looking forward to "The Golden Globes" tonight partially for the drunken speeches but mostly because Ricky Gervais was hosting again.  Last year, he called people out on their b-s and told the truth, which some celebrities *ahem, Robert Downey Junior* didn't appreciate.  This year, Ricky opened the show with a simple "So, where was I?"  He then read to the audience the list of topics allegedly from NBC that were "off-limits", including Mel Gibson's movies, politics or Jodie Foster's "beaver."  He clearly enjoyed the double entendre, saying "I haven't seen it myself.  I've spoken to a lot of guys here, they haven't seen it either.  But that doesn't mean it's not any good."  Jodie was a good sport, but Elton John, who was also seated in the audience, was not amused.   (Side note: why did the camera keep panning to him throughout the show? He is not the most expressive person in the world and it was odd. Unless he was front and center, and the only person people on stage could see, it doesn't make sense to me.)
I only wish there was more of Ricky interacting with people on the show.  He only came out a handful of times and aside from a quick exchange with Johnny Depp, was by himself.  Nothing was said about Robert Downey Jr.'s freak-out last year.  No jokes about Demi and Ashton.  Boo.
Here's a question — what kind of accent does Johnny Depp have?  And what about Madonna?  They're from Kentucky and Michigan, respectively.  I've been to both places and never heard anyone talk like they do.
Zzzzzzzzzzzzzzzzzz
This is an article written by a member of the SheKnows Community. The SheKnows editorial team has not edited, vetted or endorsed the content of this post.
Want to join our amazing community and share your own story? Sign up here.