Emily and the eight remaining guys spent the week in Dubrovnik, Croatia where master-of-the-obvious Jef made such enlightened statements as, "hey, that looks like a castle!" (while pointing to a castle) and "Croatia is the perfect place to fall in love." (Yeah, tell that to the people who survived the siege of Dubronvik.)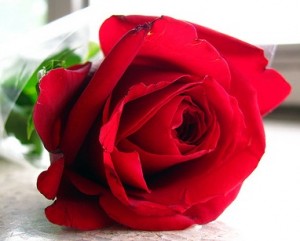 This week, the one-on-ones were awarded to nice guy/Ostrich egg-boy Travis and "I want a trophy wife" Ryan, who apparently were the boys in the bubble (but not in the John Travolta movie kind of way).  Emily has agonized over which guys are there for "the right reasons", who has a "connection," etc. (If you're participating in the Bachelorette Drinking Game, go ahead and take a shot.  Only if you're 21 and over, of course.)
On Travis' date, he was happier than a pig in you-know-what to finally spend some time with Emily.  This is the guy who hasn't said more than five words to her all season and breathlessly announced, "It's like we've been datin' fer years!"  Oh, Travis.  Sweet, ostrich-egg lovin', Mississippi nice guy, Travis.  Their date was pretty silly, in that the Bachelorette introduced us to yet another fake "tradition."  (For those who are counting, we're at number three.)  This was the "balancing stone," where Emily explained that if you stand on a brick jutting out of a building and successfully remove your shirt while balancing on it, you'll be lucky in love.  Needless to say, Travis did not take off his shirt and he was sent packing.
 Meanwhile, back at the hotel, Ryan was telling all of the guys how he knows how to "get the girl" and "manipulate the situation," while wearing a weird looking wife beater that looked like he got it at the ladies sale rack at the Limited.  It was hard to keep a straight face for everyone involved, with the exception of Ryan.
 The group date was up next, and Emily took the guys to a private screening of Disney Pixar's "Brave" – coming soon to a theater near you!  As the guys helpfully summarized, the movie is about a girl who has guys fighting over her and she chooses to take fate into her own hands and participate in archery.  OMG!  That's, like, totally Emily and the guys!  The show panned back and forth between the movie and the guys' reactions to it, with Chris giggling like a schoolgirl and Doug bringing up his son every five minutes.  "Hey, Emily! Remember how I have a kid too?  We're meant to be!"
 Then, to show that art imitates life, the guys competed in the "Highland Games," complete with kilts and donkey riding.  Personally, I think the producers wanted to make the guys look like asses and told them this was a tradition.  Funny enough, nobody questioned it.  As Jef opined, "Love takes bravery.  Wearing a kilt on this date is just one of those brave things I have to do."  Yes, he said that, with a straight face.  The guys participated in archery, log tossing, and tug-o-war, while a bagpiper played a song often performed at firefighter funerals.  Yes, it was that classy.
Chris failed miserably at all the events but Emily awarded him the "Bravery" cup for doing his best.  He also won the rose from the date.  "Getting the rose means I'm going to get more time with her."  Yes, Chris, yes it does.  Bless your "Forrest Gump" loving heart.
The last (and funniest) date was with Ryan.  We learn through Chris that Ryan takes three hours to get ready for his dates, shaving his legs and plucking his finger hair.  (Really?  Is that even a thing?  I know about toe hair, but finger hair?)  They went oystering on their date, and Ryan drove.  He was going SO SLOW that everyone in Croatia and their grandmother passed him, waving their fists.  After their oyster date, Ryan (again) called Emily a trophy wife.  He tried (unsuccessfully) to recover by saying, "Every man should think his wife's a trophy."  Um, yeah.  Nice try.  Emily didn't really help her cause any by arriving at dinner in a gold dress looking like an Oscar statuette.  Ryan proceeded to regale her with his list of 12 things he wanted in a woman.  Among the items: logical, unselfish, beautiful.  Noticeably absent from the list: a loving family.  That was it for Ems. She pulled the plug and didn't give a shocked Ryan the rose.  The best part of the evening was Ryan's exit interview.  He said he had built such great friendships with the guys and that he was confident he'd see them soon, juxtaposed with footage of the guys hi-fiving and hugging when they discovered Ryan wouldn't be returning.  How out of touch can you be?  Answer: Very.  "Losing sucks," a shell-shocked Ryan said.  Look at it this way, Ry – now you have more time to pluck your knuckles!
Next week, the gang heads to Prague, where (according to the promos) the truth comes out about the relationship Arie had with a producer on the show.
'Til next time!
Photo courtesy of Flickr user Blair_25 under a Creative Commons license.
This is an article written by a member of the SheKnows Community. The SheKnows editorial team has not edited, vetted or endorsed the content of this post.
Want to join our amazing community and share your own story? Sign up here.