This article was written by a member of the SheKnows Community. It has not been edited, vetted or reviewed by our editorial staff, and any opinions expressed herein are the writer's own.
Well yesterday I finally crossed the finish line and put the last of my books up there on the cybershelf, which constitutes the end of a path that I've been on for thirty-five years; and because I myself always yearn for enlightenment on the subject of publishing, I'm hoping that at this point in my adventures there might be some among you who'd benefit from hearing about them, as well as some who might have some invaluable comments or tips for yours truly.
Yes, for almost half my lifetime I've gotten up with sweetly innocent companions at the crack of dawn; and then after they settle down I finish watching the sunrise with a cup of tea, while slipping backwards a bit into writer's dreamland until the day really begins. First it was a cat that got me up, then it was kids, and now it's a cat again.
Meanwhile, about once a year—if I didn't feel too guilty about money spent on printing and postage—I'd send a manuscript out into the world, where I began to find enough interest to inspire perseverance. I even got to work with an agent for a while, whose reader gave me some great suggestions, but whose editor asked me to do something that I felt was going to adversely affect the spirit of my book, and so we respectfully parted. Then I entered a contest and got contacted by a major publisher—something that also went on for years until the editor I was working with suddenly blew my mind by sending me a fairly weird, so-sorry sort of cut-off letter, which I was actually too sick to care about at the time.
Later I learned that he'd left the industry entirely, which may be a good thing, since even though he told me I was special, I still had trouble respecting him because his letters were always riddled with typos and grammatical errors that left mine in the dust. However, I told myself, this earnest young fan of literature is exactly the sort of person I hope to write for, and his gut reactions are invaluable; while of course these days I've begun to get the even more invaluable feedback of those who've been so kind as to give my books chance—with people predictably finding me everything from annoying to clever....
Now it was about ten years ago that I'd gotten too sick to do my old job and so was far too busy crashing, burning, and rising from the ashes to entertain the pursuit of such wild and expensive dreams as searching for another publisher—who might just inexplicably blow my mind all over again anyway! However, self-publishing was free and therefore tempting despite the astronomical odds....
There I was: stuck in this chair, more determined than ever to pursue the art of literature, and so I put both a little cookbook of family favorites and my lighthearted commentary on the real estate profession up on Lulu to see what would happen, which unsurprisingly was nothing—except that I learned a lot about formatting, etc.—and so I took them back off the market; although the old editions can be still be spotted out there in cyberspace by their covers featuring my daughter's affecting, adolescent artwork—rather than the spiffy new stuff she cranks out for me now.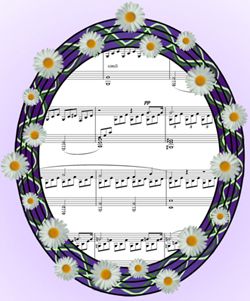 While those marketing them claim to have both new and used copies available for frequently outrageous prices. "How can this be possible," I asked myself upon this discovery, "when I took them down years ago and—as far as I know—nobody ever bought one?" And then, after I finally figured out where these distressing old listings were coming from I called Ingram, who said only Lulu can remove them from the distribution database, but unfortunately Lulu didn't return my phone calls or answer my letter. I mean: I'll understand and live with it if this particular spell cast by the magic of technology cannot be undone, I just wanted someone to have the courtesy to explain why; while I've been told that anyone actually trying to purchase these old books will ultimately be informed that their order cannot be filled, which I certainly hope is true, and which is of course really, really annoying for everybody.
And so once again I'm waving at the world from cyberspace; while we shall see what comes of it this time, since all I have is my precious little twilight time delegated for literary pursuit and zero dollars to spend on self-promotion; although I really don't think something like ad money matters all that much anymore—if it ever did. No, I think that if I'm fortunate enough to find readers it will be through the goodwill of a like-minded community, the way I've always found people, no matter what purpose I might be pursuing. Lucky for me, the miracle of the eternal cybershelf lets me take my sweet time....
Plus, things are really much better now in so many ways. For instance, there are some wonderful people in my very own San Francisco Bay community who've already made it a whole lot easier—especially the ones right here at Blogher, where I learned to write for the Internet by putting up all the recipes in the cookbook, while Denise and Rita were so patient with my questions. And then there's Goodreads, whose giveaways let someone like me reach out in ways before unthinkable; while finally, I absolutely must thank Mark Coker at Smashwords, where he explains how it can actually be done by someone as technologically limited as myself, and who lets me give away the following free eBook codes—good until the end of the year—to anyone who might care to share in my twilight musings.
Ophelia: YS52M
Moot Points and Pithy Remarks: LC57C
Vortex: LM45T
Norman: KM58M
Mind Games and Mysterious Strangers: CN52J
Things a Monkey Could Cook: KH32P
Adventures in Real Estate: PG86D
 Enjoy!