My educational philosophy is that a genuine, physical connection generates the best learning opportunities. Children can use all of their sense to explore, ask questions, and perform experiments in the giant laboratory of the natural world.
As an Eagle Scout, my husband is a lifelong outdoorsman. I also love just wandering around a beach or forest path to see what we can find. So, we get outside a lot with our young family.
Still, sometimes it helps motivate me to have a goal and focus. There are a number of free iPhone and iPad apps that encourage young children to get outside and learn.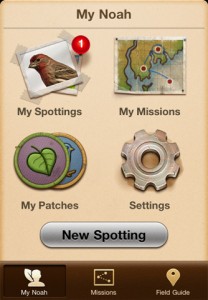 Project Noah: This app allows you to upload sightings of local flora and fauna and get identification help from the community, sign-up for local or word-wide missions, and earn badges for your involvement. Kids will enjoy the opportunity to share their own knowledge and be part of a larger effort.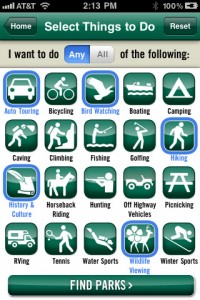 Oh, Ranger! Parkfinder: This app provides a "comprehensive database of every national park, state park and federal public land in America." An intuitive and simple interface allows you to find parks near you that offer specific activities. The description of the park provides more detail about each of the activities, hours, events, and more. The missed opportunity here is to offer readers a chance to add comments and tips, or at least ratings, to add an element of social recommendation and interactivity to the app.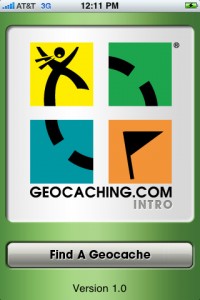 Geocaching (Intro): At almost every trail we enjoy hiking, there is at least one geocache. Turning our outdoor adventures into a scavenger hunt makes the kids even more excited to go exploring our local trails. They like learning to use the compass and watching the distance countdown as we move closer to our goal. And we've learned more about the history and ecology of our favorite spots from the descriptions included.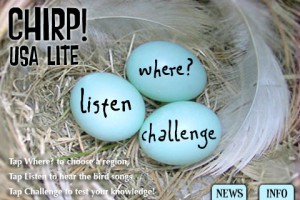 Chirp! Lite: Although the free version will not satisfy avid birders, junior ornithologists will have fun learning the calls and practicing their identifications. You may see all birds in the database or select your region.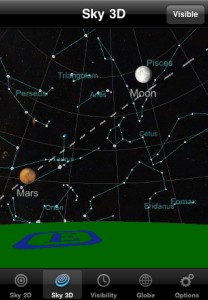 Planets: Scan the horizon to spot the stars, constellations, planets, and more. You can also find out when major celestial bodies are visible or view the earth from a satellite perspective. As the weather warms up, head outside after sunset and enjoy a little stargazing.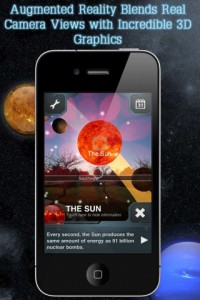 SkyView Free: This app blends your camera view with images of the stars, planets, and satellites visible in your location. The app also moves with you and uses illustrations to highlight the constellations. This is a fun visual app although the free one only includes a handful of constellations.
---
Candace Lindemann is an educational consultant and writer who blogs at Naturally Educational and Mamanista. She is also the co-founder of Bloganthropy, a non-profit dedicated to charity in social media.
This is an article written by a member of the SheKnows Community. The SheKnows editorial team has not edited, vetted or endorsed the content of this post.
Want to join our amazing community and share your own story? Sign up here.