Pick me up a package of Sabor de Soledad chips:
30 Rock ends tonight, and it's going to be lonely around here without my favorite character on television. There won't be no more party like a Liz Lemon party, because a Liz Lemon party is no longer mandatory.
You have been my inspiration for so many years in so many things:
Online Boggle.
"I've been stuck inside playing online Boggle. It's messing with my head. STARS...RATS...ARTS...TARS." #Lemonisms #30Rock

— Sydney Chvilicek (@syddogchvilicek) January 31, 2013
Triple Spanx.
Eye rolls.
Night cheese.
Physical fitness.
Excuses.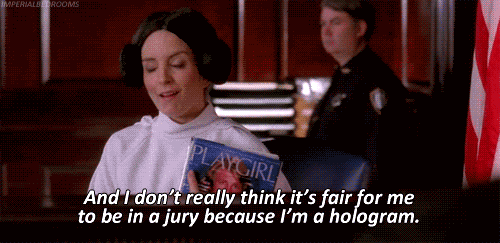 And, of course, feminism.
I never gave up on you, Liz.
And neither did a lot of other people:
#LizLemonIsMyHeroBecause she hates hipster nonsense and beat Joe Biden to the punch on using the word "malarkey". @nbc30rock

— Rory McDonald (@rawrymcdonald) January 31, 2013
#LizLemonIsMyHeroBecause she went to college on a partial competitive jazz dance scholarship. #30RockFinale @nbc30rock #Farewell30Rock

— [ga]briela (@gogabigabi) January 31, 2013
#LizLemonIsMyHeroBecause she says things like this: "Lovers…oh, that word bums me out unless it's between meat and pizza." #30Rock

— Kay Madiar (@Keller_007) January 31, 2013
But tonight, there seems to be no hope. For while Entourage is going to be a movie, 30 Rock is gone. They shut it down.
Good-bye, Liz Lemon. Good-bye, 30 Rock. I will miss you. And congratulations to all the 30 Rock cast and crew.
"Mazel tov, dummies!"
Image courtesy NBC
Tons more 30 Rock internet fun here. Did you watch the finale? What will you miss most about Liz and the 30 Rock crew? Tell me in the comments.
This is an article written by a member of the SheKnows Community. The SheKnows editorial team has not edited, vetted or endorsed the content of this post.
Want to join our amazing community and share your own story? Sign up here.