Why I Love My DIY Handsoap
After reading Julie Gabriel's book Green Beauty recipes I felt empowered to take control of my personal care products! Although  there are a few pump hand soaps on the market that are pretty eco friendly, I decided to skip the hassle and just make my own.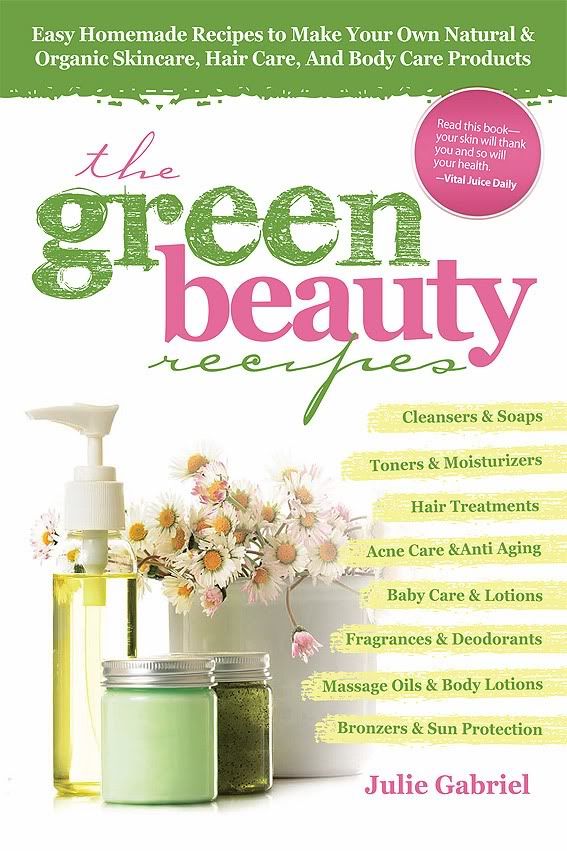 This recipe is not actually in her book, the information that I learned from reading the book left me pretty confident that I could whip up my own soap. Oh and I do realize that bar soap is the superior green choice, because of the obvious packaging in pump soap. In my case, if I don't have a soap that is fun to use, the chance that my kids will skip washing all together goes way up.
Here are the 6 steps I took:
Got my hands on a bottle that was self foaming, as my recipe wouldn't foam much on it's own.
Filled it about 1/2 full or slightly more with hot water. (To melt coconut oil-or pre melt oil)
Threw in about a tsp of coconut oil, shake to disolve.
Filled the rest of the way with lavender castille soap.
Replaced the cover.
Shake Shake Shake
For more information on Julie Gabriel's great book check out her website and blog.
Sometimes my random creations turn out pretty bad, I'm sure my husband and kids will back me up on that… but I am very impressed with this one! Here is why:
It smells great, of course you could replace the lavender castille with another like almond or go scent free and add a few drops of your own fav. essential oil.
It doesn't leave my hands feeling dried out like those other (triclosan rich) soaps. My hands  feel pretty good!
The self foaming pump makes my kids want to use it. Anything that helps me fight the germ and stickiness battle that I am constantly having with my childrens hands and is eco friendly is a great thing!
I reused a bottle, saving on packaging.
I spent about $1-$2 on it. Woo-hoo!
A Triclosan side note
Today I recived an e-mail stating that The EPA has extended the comment period (to support banning triclosan) through April 8, so if you haven't yet, please submit your comments in support of a triclosan ban today!
Also worth checking out are these great triclosan articles
This is an article written by one of the incredible members of the SheKnows Community. The SheKnows editorial team has not edited, vetted or endorsed the content of this post.
Want to join our amazing community and share your own story? Sign up here.