Fall is one of my favorite seasons, mainly because of the fresh, cooler air; the abundance of crisp apples; and the coziness of more candles and sweaters. I also have to admit, shopping for fall clothes is also on my list.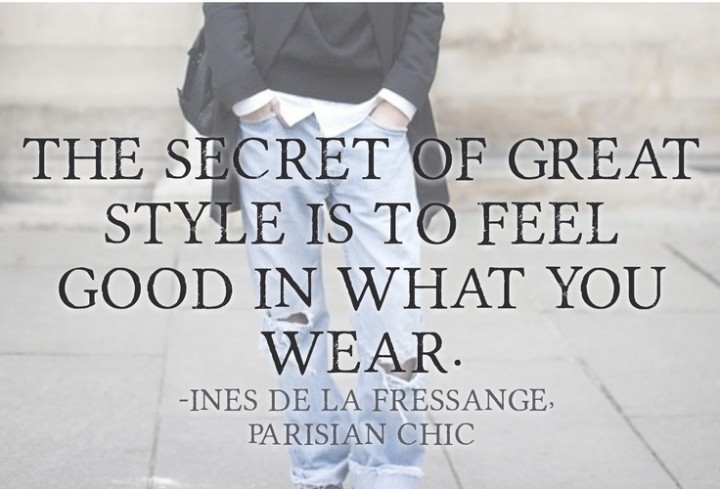 When I was married, I didn't have to worry about my budget for clothing. I could pretty much update my wardrobe without thinking about price tags. That said, I've always been a bit on the frugal side and prefer Gap over, say, J. Crew. I'm a casual dresser and basically live in jeans.
Today, I love to sit back and peruse the style blogs. There are so many beautiful ideas of how to dress creatively but in your own style, something I may have been missing during my married years. It would seem I was perhaps dressing the way I was expected to and not truly embracing my personal style.
Consequently, upon my separation and divorce, I pared down my wardrobe. I let go of some precious items that I knew I wouldn't be needing. I took them to a local consignment store. I love consignment stores for the simple fact that everyone benefits. We can find "new to us" treasures while also clearing out our closets of items we no longer love. Here's the catch, though.
Fast forward a few years. I gather up my clothing I don't want, with the intention of consigning it. Win/Win, right? I inspect each item and make sure they're all in mint condition. However, if I thought my items were good enough for consignment, I was sorely mistaken. It was a rude awakening to find out that my clothing was inferior. They do not accept items from the Gap or Jacob (a made-in-Canada clothing chain). I was quite embarrassed as I toddled out of the store with a fake smile and my bag of unwanted clothing. Off I went to the thrift store to drop them there in a heap.
This experience -- although humbling -- made me take a look at my wardrobe again. Did I have anything of value in there? If I died tomorrow and my daughter had to go through my closet, would she determine that her mom was cheap and her clothes were junk?
I realized that wasn't the case and that my wardrobe was made up of a variety of vintage, designer and "cheap." Altogether it was working for me, I don't think I would have collected as much vintage if I had not gone through a divorce and the reduction in income. I also don't think I would have learned to appreciate the labels I was wearing back in my married days if I had not ridden the financial wave that is divorce.
Silk camies from consignment...
It turns out the style bloggers are right. Your wardrobe does say something about you. It even can tell the story of your life. Nonetheless, I vow to avoid cheap shoes. If my disposable income increases, so will my good, quality footwear. That I promise myself.
I also vow to never take quality pieces from my wardrobe to consignment. I will save all of it to give to the thrift store, where it will be appreciated and the money will return to the community. Also, no one there will tell me my clothes aren't good enough …
What does your closet say about your journey?  Has your style changed with life events? Do you covet new or vintage?
This is an article written by a member of the SheKnows Community. The SheKnows editorial team has not edited, vetted or endorsed the content of this post.
Want to join our amazing community and share your own story? Sign up here.