Vegan Holiday Gift Ideas: A guest post from Jennifer Gannett
'Tis the season for holiday gift guides from your favorite bloggers. Yeah, well, I claim book deadline and moving across country on this one. So I turned to my good friend and fellow vegan lifestyle coach and educator, Jennifer Gannett to share her ideas on compassionate holiday shopping. 
Vegan Holiday Gift Ideas
December! The hustle and bustle, the twinkly lights and (for some) nippy weather! To many, this is simply the most wonderful time of the year. For vegans — or those of you looking for gifts for vegans — this is a great time to find something special to give that reflects the thoughtfulness of a vegan lifestyle. Without further ado, I present to you a carefully curated list full of compassionate choices that will please the vegan in all of us.
Kitcheny
Yes, it is true, many vegans love spending time in the kitchen crafting — and consuming — vegan yummies. Many vegans have this fabulous appliance already, but if your vegan doesn't own one, a Vitamix would be an amazing gift. Another fun choice (and easier on the wallet) for a fun food prep accessory is a spiral cutter. Zucchini noodles, anyone?
Your giftee is more of a baker? Don't you love the idea of personalized cookie cutters handmade in the USA, just perfect for spelling out "I am not with the FBI" at the next vegan potluck! Not the message-y type? Of course, other options exist. I'm partial to most @center/307034/christmas-workshop#949799">woodland creatures in cookie form, but these bear cookie cutters have me swooning.
Beautiful, hand crafted glass straws from Glass Dharma are perfect for sipping juices and smoothies (they are very durable and come with a generous lifetime guarantee against breakage). To go with them, how about these lovely cobalt glasses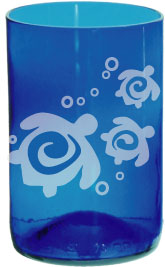 made from recycled wine bottles? For those on the go, stainless tumblers are a cool and classy way to tote your beverage. My friend brings hers to yoga class and then spreads the love by sharing fresh juice. We all need friends like her!
Class up the next shindig with this cork cutting board, and add a copy of Artesian Vegan Cheese for a very exciting gift! Vegan cheese, folks. Vegan cheese!
A big hit these days with the young and old alike is the Soda Stream, a cool gadget that carbonates your tap water and allows you to add syrup to make your own flavored waters and sodas. There are a plethora of syrup choices available but I love thevariety of syrup concentrates from Prairie Moon. You can also treat your gift recipient to homemade syrups, such as key lime, grapefruit, herbal or cherry basil.
Kids
Ah, the little darlings in your life. Let me kick off this section by telling you about a game called Fur and Feathers.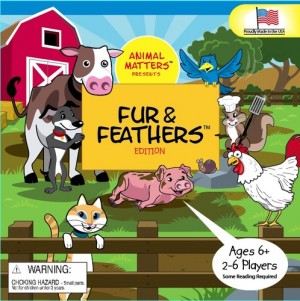 It is an educational, vegan-friendly game about animals targeted at kids in the early elementary range. Now I will tell you something else about this game. My kid loves it and played it multiple times a day for three weeks straight after receiving it last year. His indulgent omni grandparents played along too, as did his friends when he busted it out on playdates. You can't get a higher recommendation than that.
There are lots of t-shirts out there for youngsters that are both adorable and offer a message of compassion. [click to continue…]
JL Fields, a vegan lifestyle coach, writes the blog JL goes Vegan and writes/edits the community blog Stop Chasing Skinny.
This is an article written by one of the incredible members of the SheKnows Community. The SheKnows editorial team has not edited, vetted or endorsed the content of this post.
Want to join our amazing community and share your own story? Sign up here.