This article was written by a member of the SheKnows Community. It has not been edited, vetted or reviewed by our editorial staff, and any opinions expressed herein are the writer's own.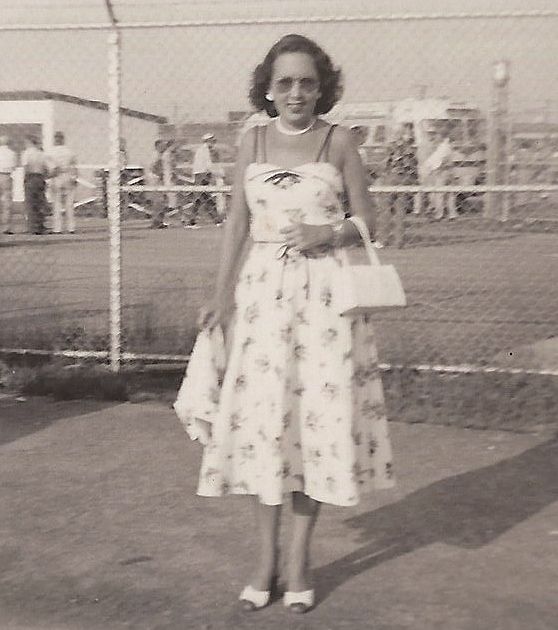 This is the story of an outfit.
I don't know if it was American-made or not. But it is the story of garments that lived a long and rich life, as well-made clothing should. (Read addendum to story at bottom for more on this.)
FIrst, the outfit was my grandmother's. She is pictured above at the airport in Cuba, around 1957, always well-dressed and looking very excited to travel somewhere far and exotic. She wore the dress many times before she gave it to her daughter-in-law, my mom, for a special occasion in Miami. My mother made me a blue dress for that day to coordinate with hers, with sleeves and collar of a fabric very similar to that of the dress, as seen in the center picture.
Then came my turn and I inherited the outfit when I was fifteen and could finally fit into it. (I tried it on many times before, waiting.) I first wore it to a party in 1979, right after my braces came off. Happy day. And I continued to wear the dress and the jacket in various combinations until one day I decided to dye it a different color (blue, of course). Sadly, the dress did not survive my experiment, but at least these lovely photos and memories did. : )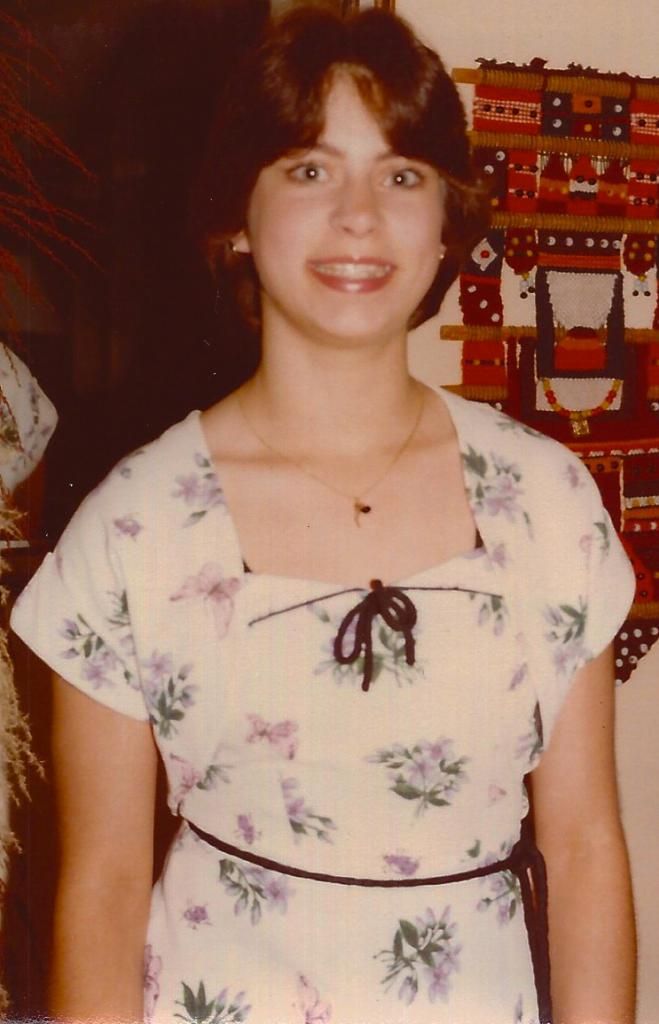 _____________________________________________________________
ADDENDUM: After my father read this post, he called to give me more details. It turns out that he bought this dress for my grandmother for Mother's Day in 1951 when they lived in Queens. He bought it with his allowance and money he had saved up, at a second hand store, for three dollars! How sweet is that? 
The fact that he bought it in New York, at that time, makes me believe it was indeed made in the USA because at the time most of our clothing was made here.