This article was written by a member of the SheKnows Community. It has not been edited, vetted or reviewed by our editorial staff, and any opinions expressed herein are the writer's own.
If it hasn't already arrived in your neck of the woods, rest assured, winter's coming. Myself, I'm more of a spring, summer, and fall kind of girl, but even I have to admit, Jack Frost has his charms. And mostly they involve getting to wear the coziest clothes in my closet.
There's something about sitting on the couch and wrapping myself up in a chunky knit that sooths my soul. At least until I have to go outside and be cold, that is.
So, in honor of the time change and chillier temps, I've selected six cozy cardis in which I would love to bundle up.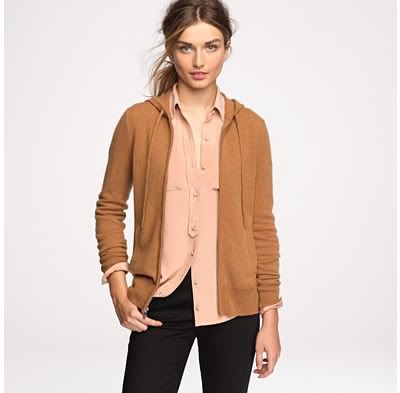 On the high end of the price spectrum, we have this super casual cashmere zip-front hoodie from J.Crew, $218. (Here's a secret -- I bought one that's equally cozy and almost identical at Old Navy for about $30 a few years ago, so keep your eyes peeled!) Think about it -- cashmere is about as soft and luxurious as it gets, and who doesn't feel comfy in a hoodie?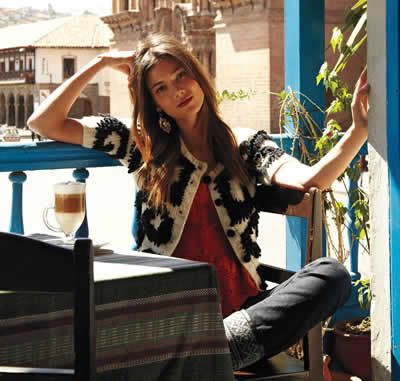 This short-sleeved chunky Shaggy Wanderings Cardi from anthropologie, $168, is an excellent reminder that cozy doesn't have to mean sweltering. In some parts of the country, like here in Florida, things are certainly cooling down, but not to the point where we can sport our Fair Isle sweaters in the middle of the day without sweating. A cardigan that has a chunky texture but more exposure is a great way to get that winter look without the perspiration.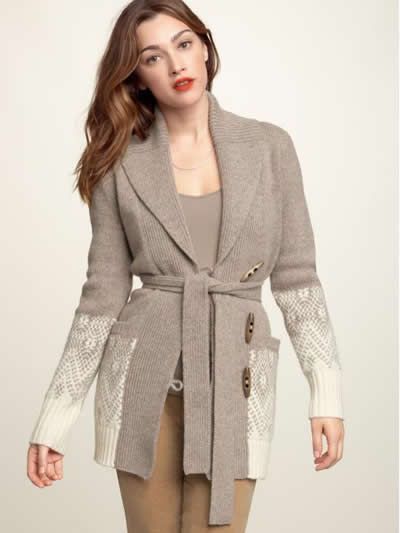 For a more traditional look, check out this Patterned Shawl-Collar Cardigan from Gap, $89.95. The softer, subtler pattern is really lovely, and look -- toggles! Who doesn't love toggles? And, if you're having trouble figuring out how to wear a bigger sweater like this, be sure to check out Blackbird's post on wearing oversized sweaters.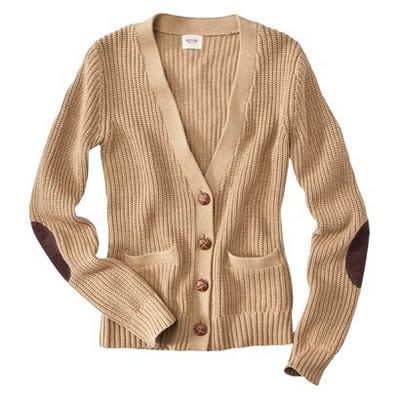 I have to admit, I've always been a big fan of the grandpa sweater. Partly because I have a few old Izod cardigans that actually belonged to my grandfather in my closet, but there's just something so comforting about that style. I particularly love the patched elbow accent on this Mossimo Supply Co. Grandpa Cardigan, $24.99 at Target. And don't just pair it with jeans and boots -- use it to add bulk to a lightweight cotton dress and see how you like it.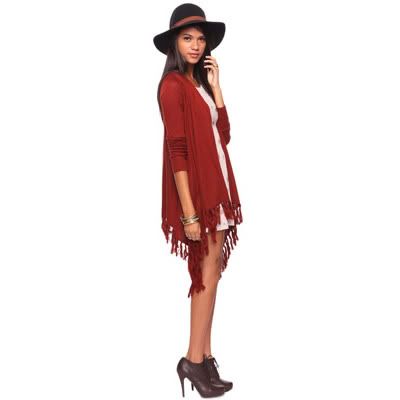 It's fringy, it's flowy, and it's really pretty fabulous, right? This Fringed Knit Sweater, $22.80 at Forever 21, is as funky as it is feel-good, which is all the more reason to love it.
What sweaters are you wearing this fall and winter? And what sweaters are you dreaming of snuggling up to?
Kristen Seymour can also be found on Twitter and writing on her own blog, Jeez-o-petes.