Another award show that I have no idea what the show is about. SAG, so apparently it stands for the Screen Actors Guild. And what is it that they do? After doing some fully comprehensive research (Reading Wikepedia) apparently it's an Actor's union. Oh! I never knew! I live in Texas where unions aren't as common, I don't think I even knew what a union was until learning about it in college? Am I exaggerating? No seriously, or at least high school, not earlier. 
So anyways, apparently the Screen Actors Guild is a union that also offers pension and healthcare. Ohh! I've always wondered how actors got health insurance. I always assumed they either purchased their own plan or paid everything out of pocket. Hmm, maybe that's why Bethenny Frankel is seeking health insurance from her soon to be ex-husband Jason Hoppy. Since she has no union (she's no actor) and apparently doesn't want to spend her alleged id="mce_marker"20 million she earned from selling the Skinnygirl brand to Jim Beam, she needs some health insurance. But that's neither here nor there.
Apparently this actor's union that offers health insurance to legitimate actors (This does not include you Alex McCord, your pathetic attempt at acting on Couples Therapy in order to stay relevant in pop culture does not a SAG card carrying member make.) also hands out awards!
Ok, now that we know what the SAG (Seriously, who watched the awards? Weren't they on TBS or TNT? Other than reruns of the Big Bang Theory, what else comes on that channel? I'm sure the E! Red Carpet show had higher ratings.) is, lets talk red carpet!
Overall I was fairly unimpressed once again, actually it was worse than the Golden Globes. There really wasn't any legitimate styles that stood out, at least not in a good way. It appeared that both black and navy blue were popular colors of the night and neither color looked too striking. Rather than point out my critiques here, lets just start this...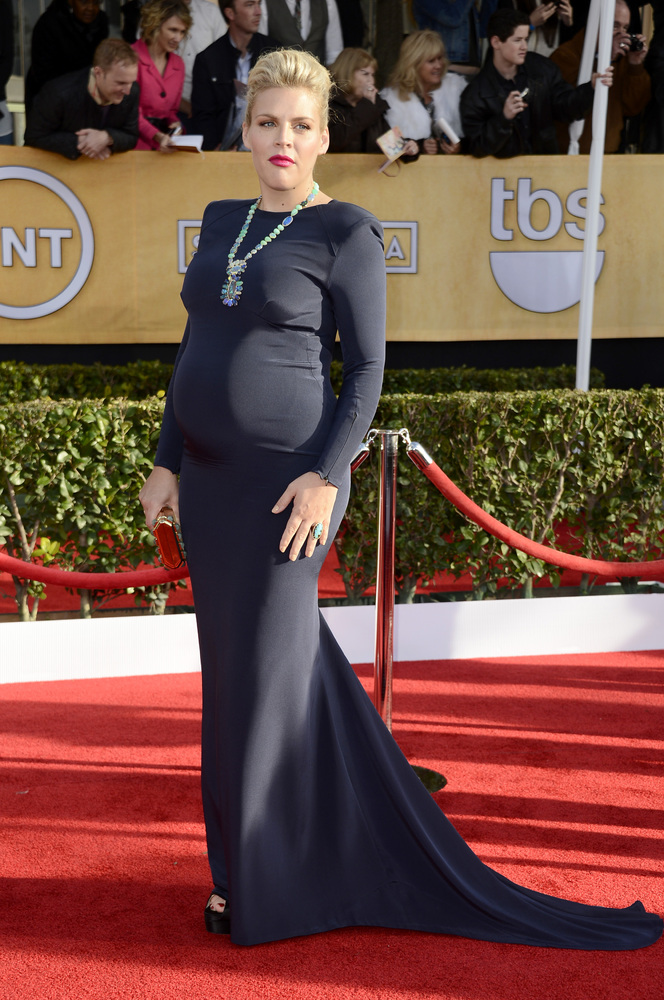 Busy Phillips (The best of the night. I love how amazing she looks so far along in her pregnancy. I love this style for her even if she wasn't pregnant!)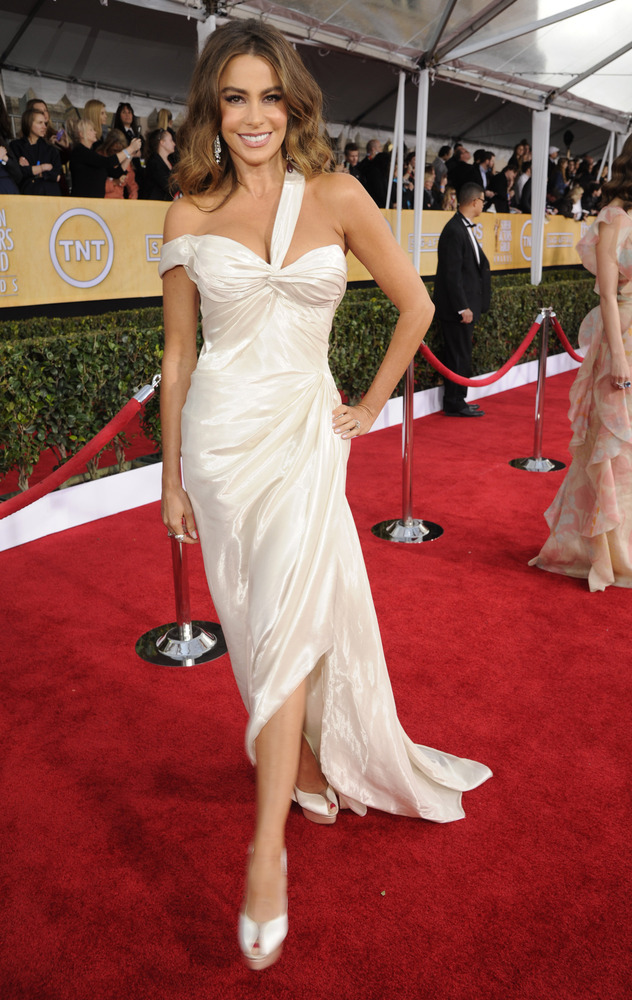 Sophia Vergara (I would only suggest that the straps both go over the arm, I don't like the asymmetry of it. Otherwise, stunning color, hair and makeup.)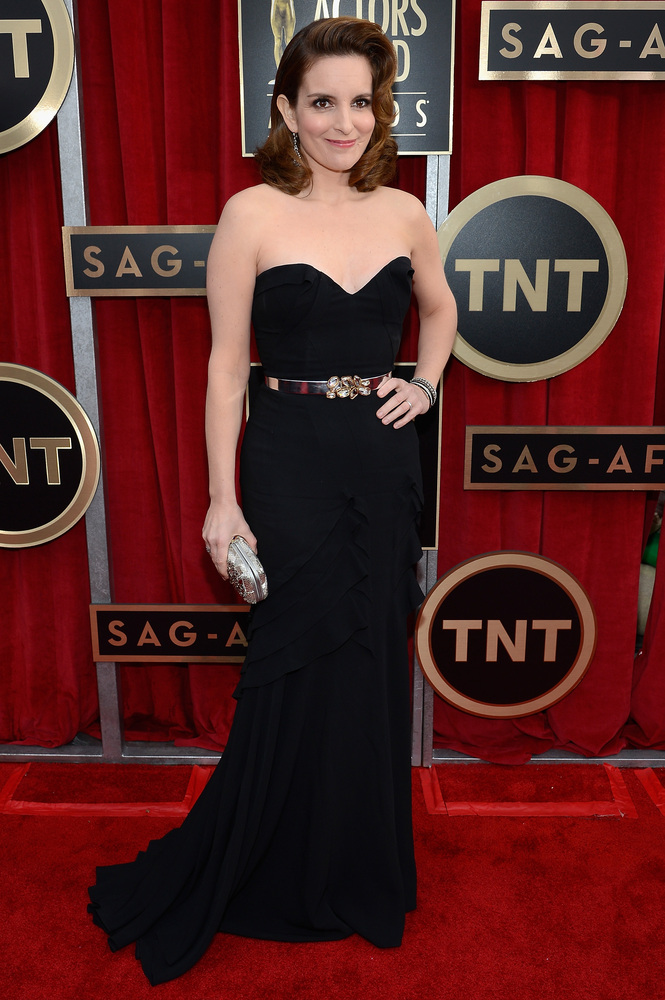 Tina Fey (She's really been pulling it out these past two award seasons, her stereotypical comedienne blase attitude regarding Hollywood conformity is gone, although I kind of liked that about her.)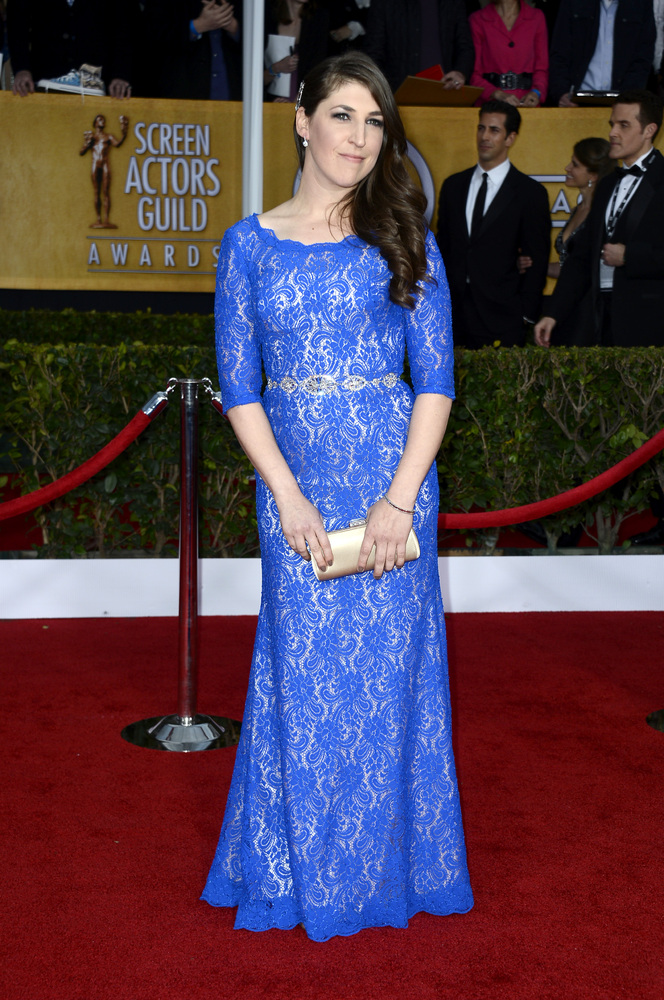 Mayim Bialik (I'm shocked by this too, but she really was able to adhere to her self proclaimed conservative dress beliefs and also stay trendy, kudos to you, Blossom! )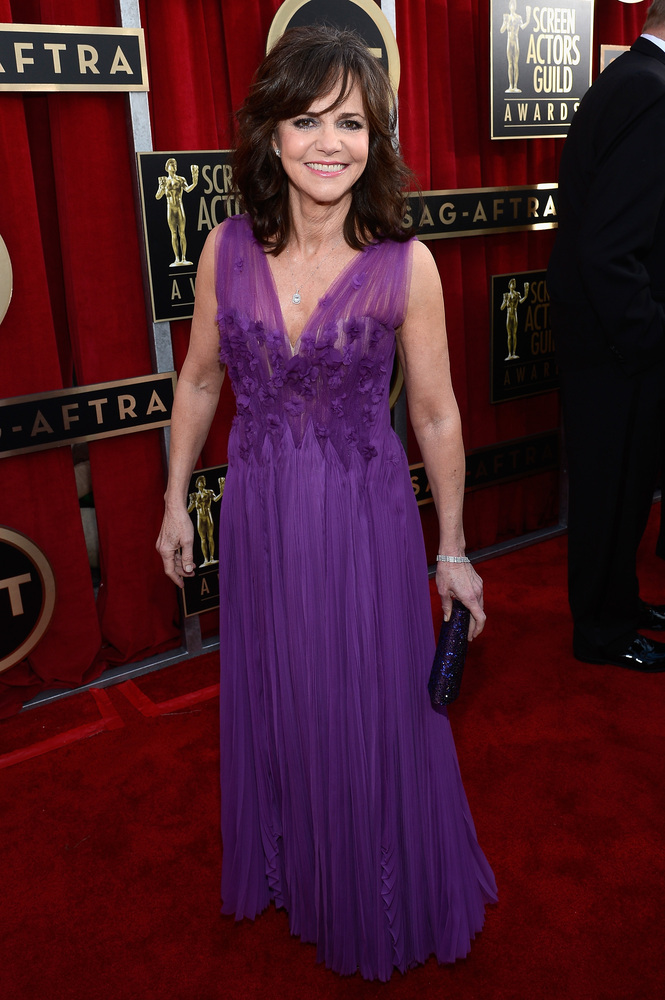 Sally Field (The Gidg is just so good at dressing her age, yet also being stylish.)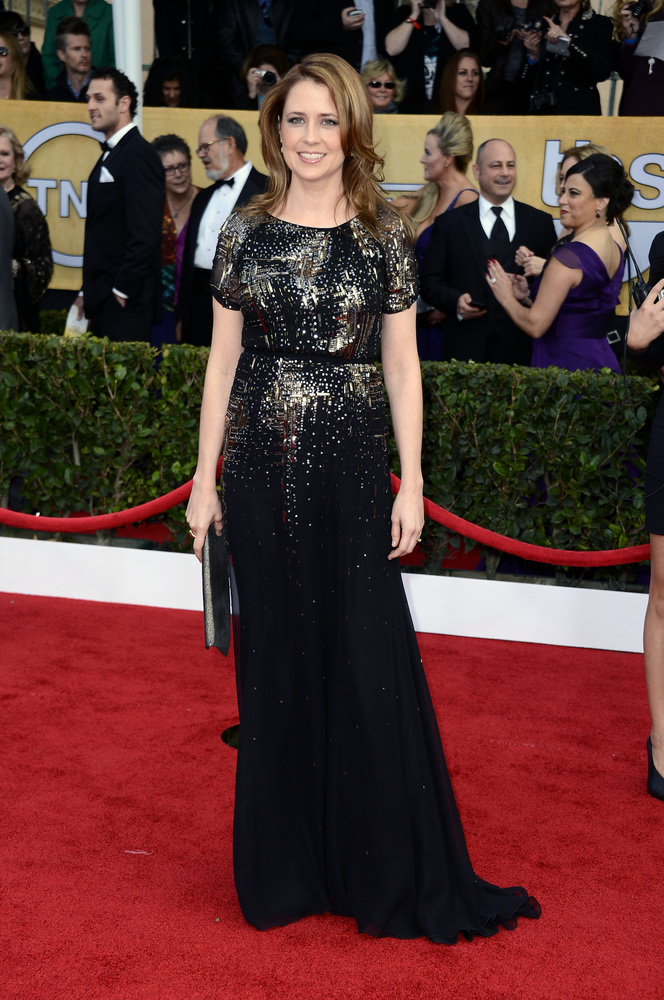 Jenna Fisher (Love the hair and make-up and conservative look. The only thing missing is some confidence, she looks completely uncomfortable on the red carpet.)
And The Almost Better Dressed...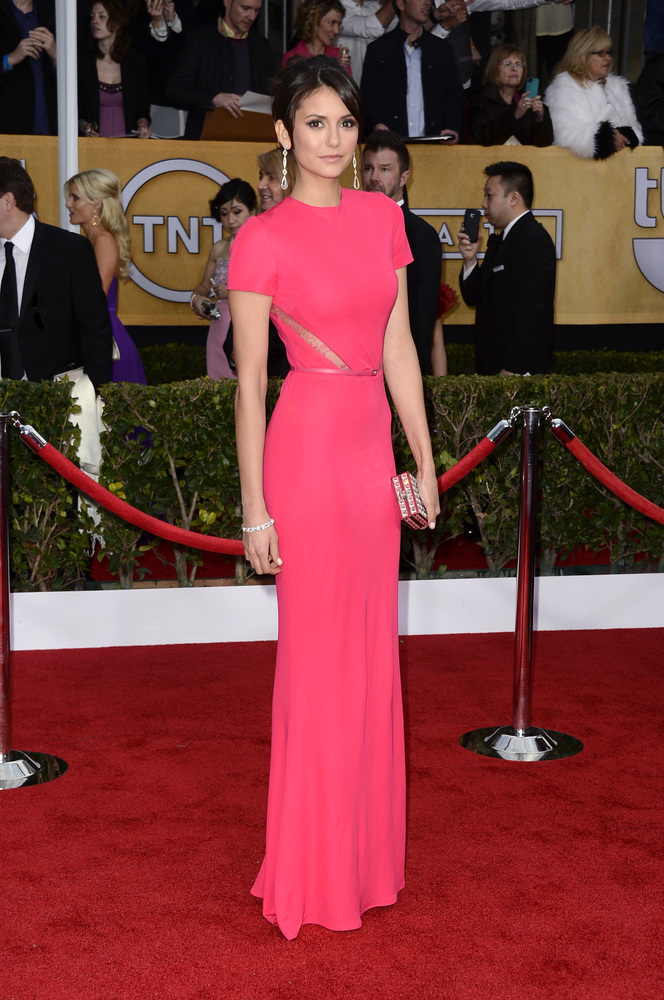 Nina Dobrev (If it didn't have the slit and the belt, it would be best dressed. Love the color, fit and hair.)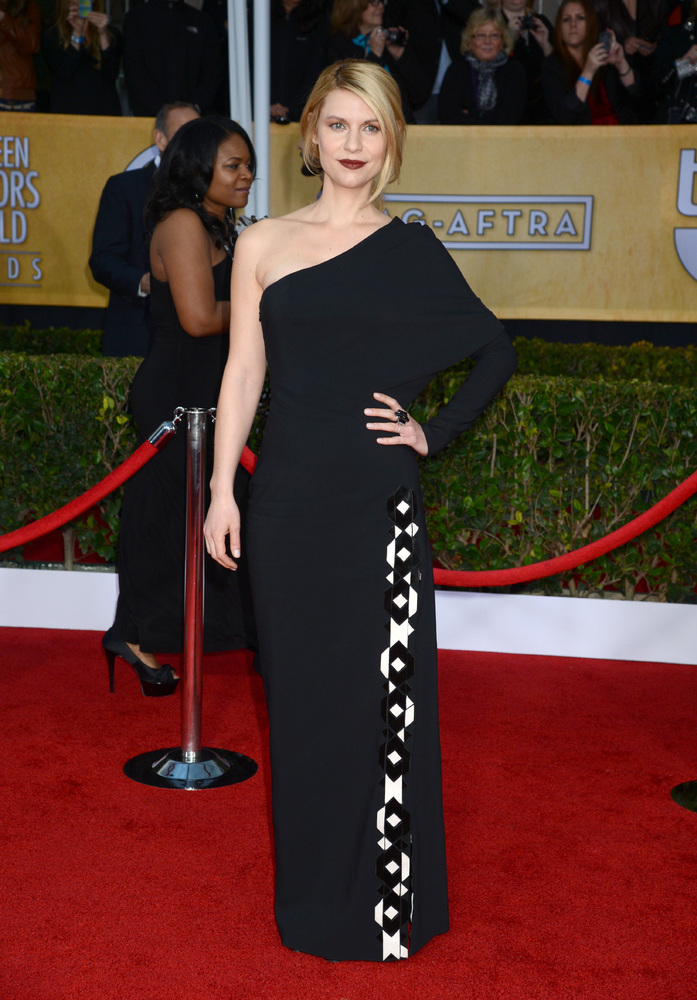 This dress was almost jaw droppingly perfect, except for the color and the obvious odd geometric pattern dangling down the side. And the make-up, she looks like she's battling the stomach bug and has been vomitting all day and then just threw on some dark lipstick that mimics the color of a finely aged Merlot on your lips.)
Worst Dressed...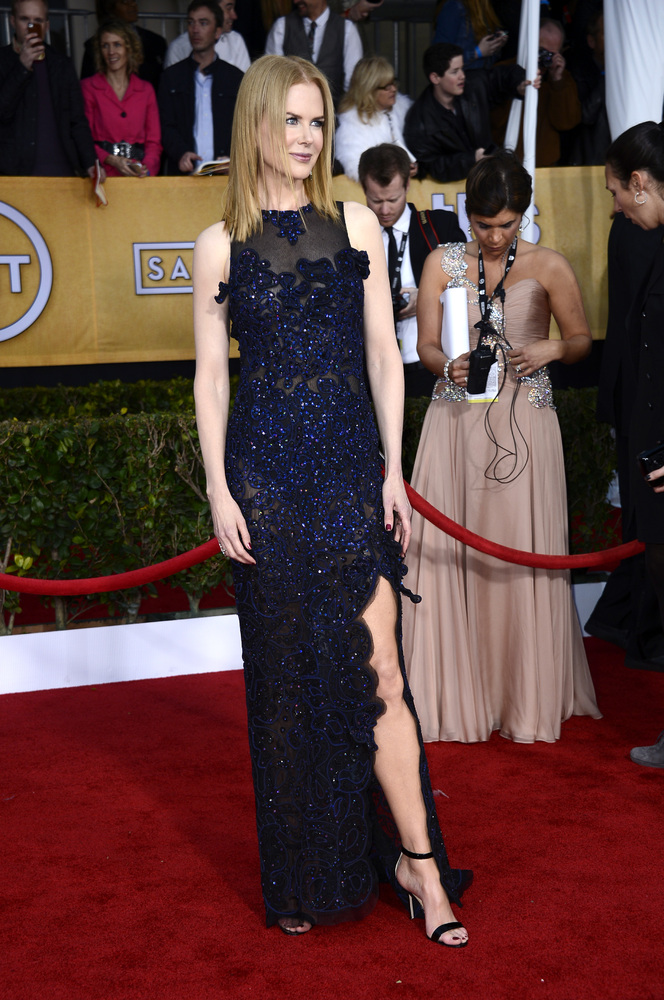 Nicole Kidman (The hair, the dress, it's all bad.)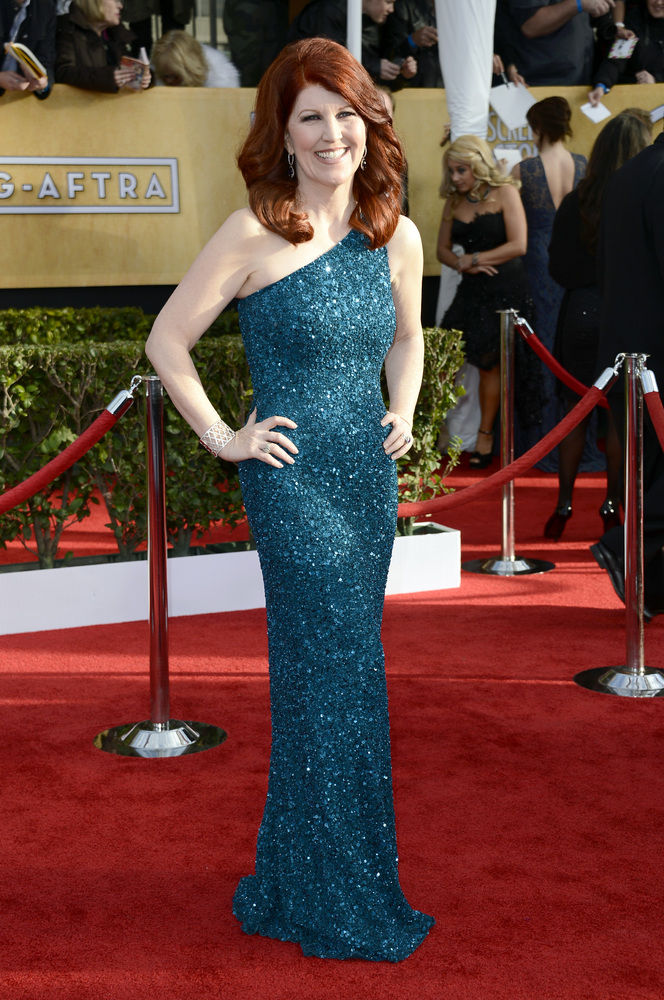 Kate Flannery (I give her major props for looking so great for age, no, she looks great period, but the sparkles remind me of Stacey Carosi in the Miss 4th of July contest on Saved by the Bell. If it were a solid, black dress, she'd be best dressed.)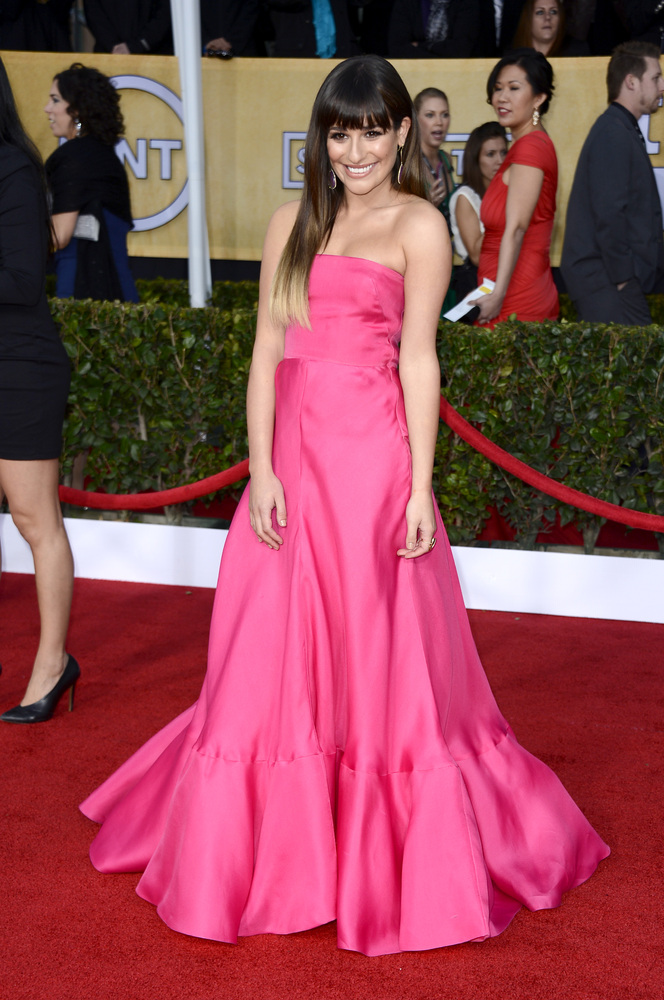 Lea Michele (She's far too young with an amazing body to be dressed in an Amish tutu.)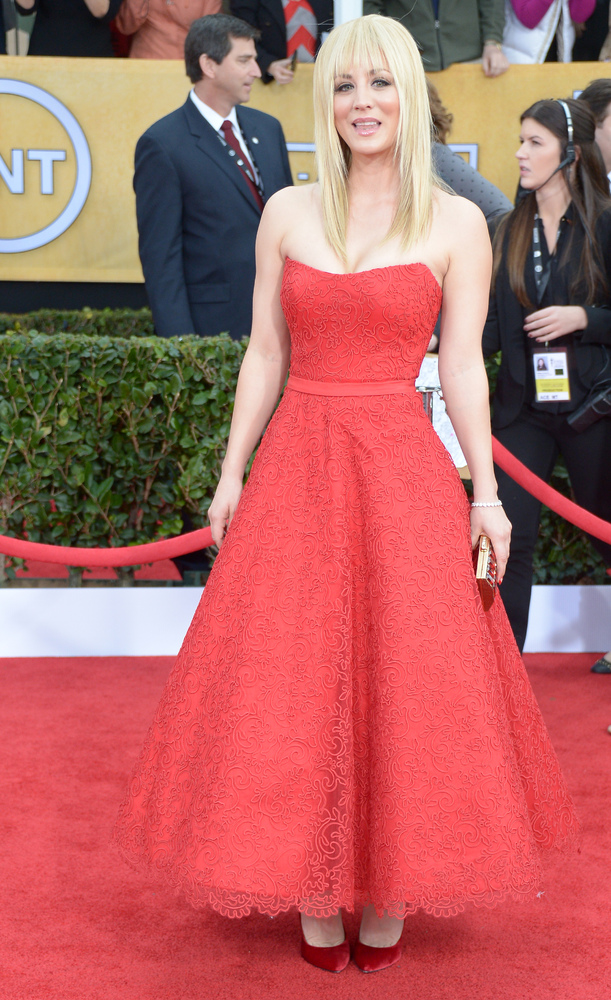 Kaley Cuoco (I love Penny, but Kaley rarely knows how to pull it together at an award show. This length is a hot mess, for some reason I keep thinking she's on her knees. Girlfriend, you seriously need to get a new stylist, or maybe you just need a stylist.)

And what was with the channeling of  Reece Witherspoon Oscars 2011 Style?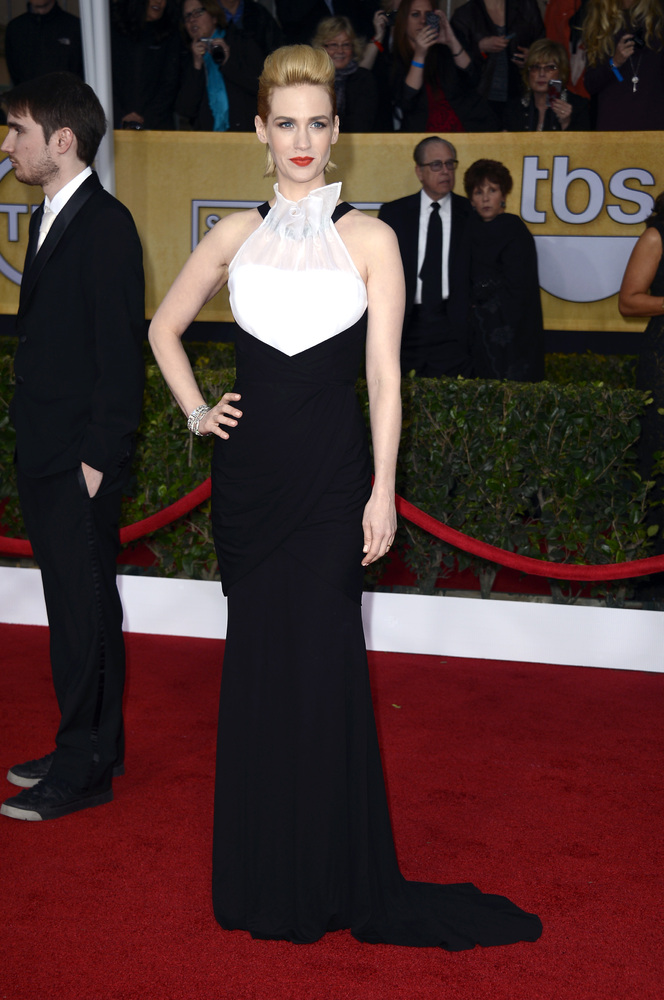 January Jones
Julianna Marguiles
And it's all just a copy of Julia Roberts 2001 Oscar's style
And let me just say, I think the style missed the mark every time, so why the copying?
And lastly, much love to Giuliana, she really stepped it up from the Globes and is back to her usual razzle dazzle...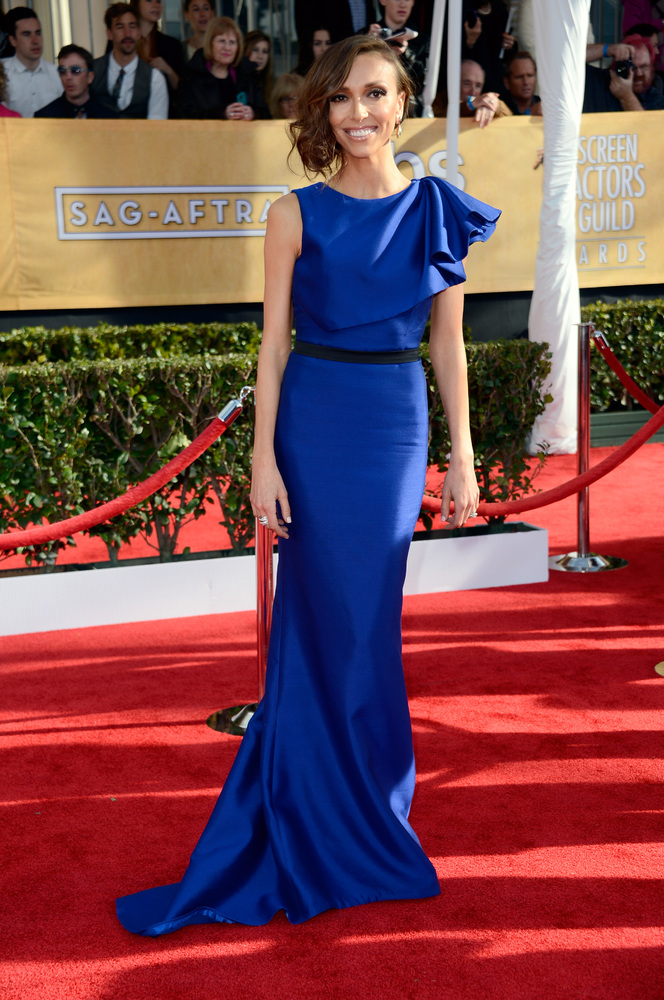 So while I still have no idea who was nominated and who won what (I didn't even know television shows were nominated for awards! I was shocked by all the small screen stars that were there!), I thought the styles of the night were ho hum. Maybe I'm just not understanding the current trends. It's not that everyone looks horribly bad, it's just that we're missing that sparkle factor. (And no, Flannery does not count, that's the bedazzled factor.) Fingers crossed we have better looks at the Oscars! 
This is an article written by a member of the SheKnows Community. The SheKnows editorial team has not edited, vetted or endorsed the content of this post.
Want to join our amazing community and share your own story? Sign up here.